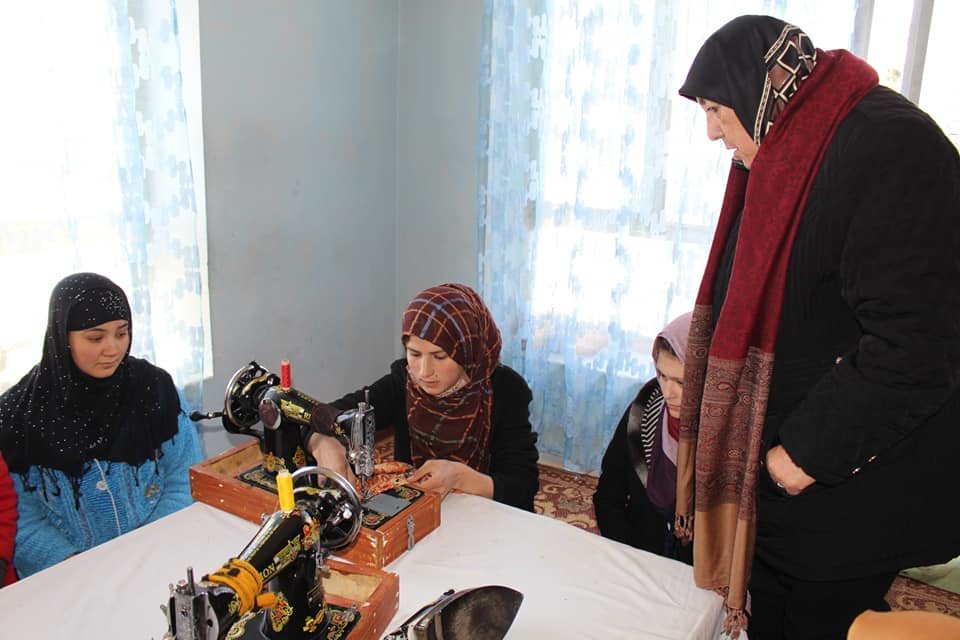 Matching Funds available TODAY ONLY!
$100-499 donation 15% match/$500-749 donation 30% match/$750-1000 donation 50% match
You can donate to CHI and AIL and get a match for both.
New monthly donations (active 4 months) up to $200 per donor per project get 100% match!
Here is a snapshot of sewing skills classes at one of our centers. The Herat area has one of our largest Learning Centers which has 1,943 students (1,183 female). 270 of the females are learning some sort of sewing skill. There are 40 studying weaving, 22 roman dozy and 23 embroidery as well as 184 taking sewing. The latter course takes 12 months and students learn all aspects of tailoring and topics related to setting up a small sewing business.
"My name is Sharbano and I am twenty. For some time I had family problems and could not continue my education. We lived in a mountainous area and the girls stayed at home and were not allowed to go to school. There were no learning centers and if a girl was interested in school, she soon gave up the idea due to the insecurity.
We are an 8 person family. I have 6 siblings and my father is the only breadwinner in the family. I asked him to move to the city. He ignored this at first but I insisted. We did move and settled in Herat City, my neighbor introduced me to the AIL center in the area. I registered in the tailoring class. After attending the course, surprisingly, I became a talented tailor. I can sew every type of clothing for people and earn money. Then I joined the literacy class and now I am able to read and write and I am in grade 3 literacy class. Thanks to AIL for providing this type of center in remote areas."
Thank you for your support.
News
Recently, the Professor Sakena Yacoobi High School, Herat won an International School Award from the British Council. The awards go to schools that demonstrate a commitment to developing global citizens by embedding internationalism throughout the ethos and curriculum of the school. The Director of the British Council, Afghanistan said: "This globally recognized accreditation helps enrich learning & improve teaching by guiding international learning activities, from introducing international education into the curriculum to embedding it within school culture."