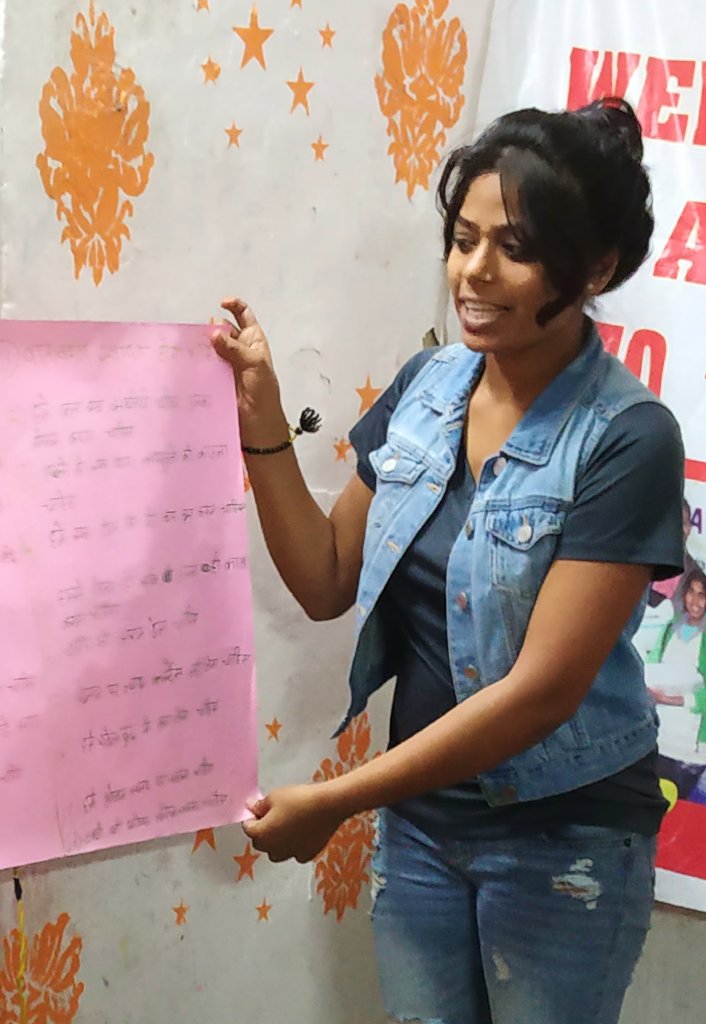 THE GIRL WHO LEADS

"We are fortunate to have such a training session in our slum locality as there is hardly any opportunity here to talk about adolescent health", shares Laxmi, 19, from JJ Bandhu Slum pocket in Delhi. The batch has just started in this locality with adolescent girls & Laxmi was first to hear about the training & has firmly assured the project team to assist in enlisting the girls, disseminating about the training schedule and ensured their participation in training. Her passion to help her peers in her neighborhood has been channelized by Sukarya by acknowledging her as the Lead Girl for the current batch.
"When I met her, she promptly responded to start the batch as the community has significant number of adolescent girls. There was no platform for the girls to discuss about their health issues, challenges they were experiencing, to learn the nuances of this transition stage and how to combat these challenges. Laxmi was quick to help the team in the formation of the batch", shared Nasim Ahamad, coordinating field operations for Sukarya.
The project team explores lead girls in each batch – provides appropriate hand holding supports in developing leadership skills, builds the confidence to lead the group and develop them act as a resource for the community. "I learnt about coping mechanism while going through different changes of adolescence stage, healthy nutritious intakes and family life education. The trainings are quite helpful for us as the female trainer enables us to get clarifications over many doubts. I have been acknowledged by my peers and they call me Didi (Sister). This gives me immense confidence and pride", adds Laxmi.
The impact of the program is evident! Sukarya's Adolescent Girls Empowerment portfolio consciously ensures to develop girls like Laxmi to act as ambassador for change for their community.
Empowering and Protecting Adolescent Girls
Quarterly Report: February – April 2019
This specialized program has registered three new batches during the reporting quarter. One batch was formed in community while two fresh batches were started in Government schools. The new batches attended pre-assessment test before the first training to exhibit their knowledge about the topics. Whereas, the post-assessment exercise was carried out with concluding batches to analyze the impact of the training sessions.
The project team has identified and developed lead girls in each location in order to ensure the sustainability of the intervention and these "lead girls" would act as resource [Positive deviance ] for the community they live in.
During the reporting period, total 292 adolescent girls were reached out through six batches across both the verticals – Community and Government Schools. Total 13 training sessions were organized with adolescent girls in Delhi and Gurugram.
Topics covered under the Program
Adolescent Health.
Menstrual Hygiene.
Reproductive Health.
Family life [Role, stages of life, relationship].
Life and Social threats, Issues/Challenges, Coping mechanism, Police and other help line numbers, emergency numbers.
Self-defense tools, tips and key skills to handle emergency situations.
*******************************************************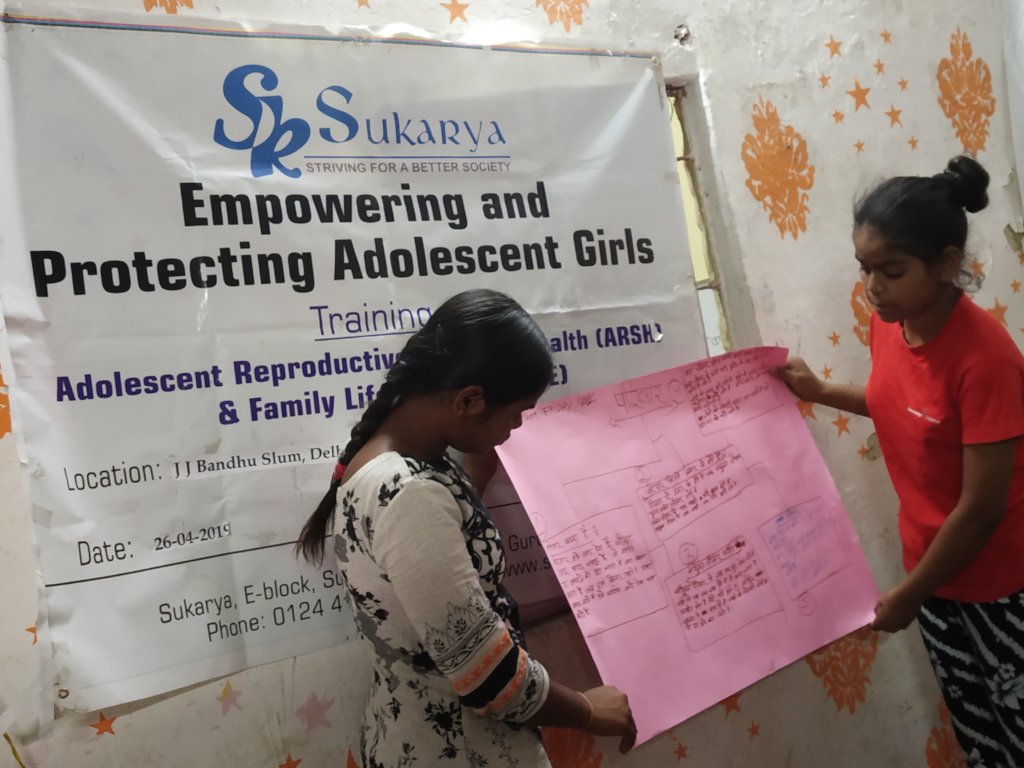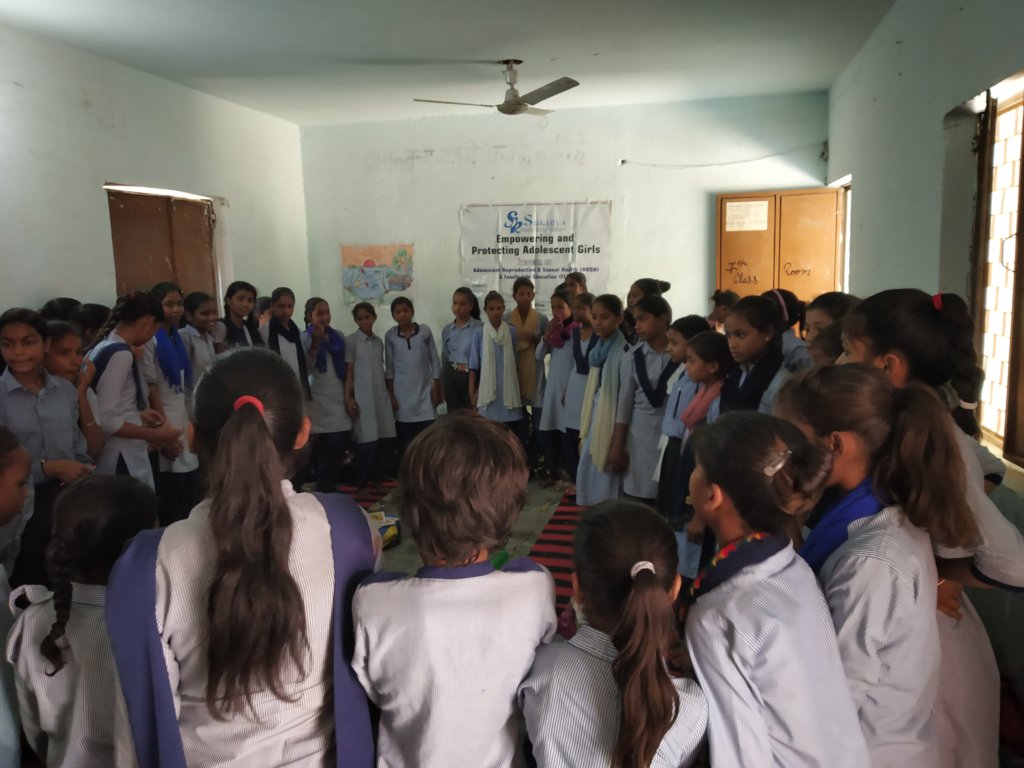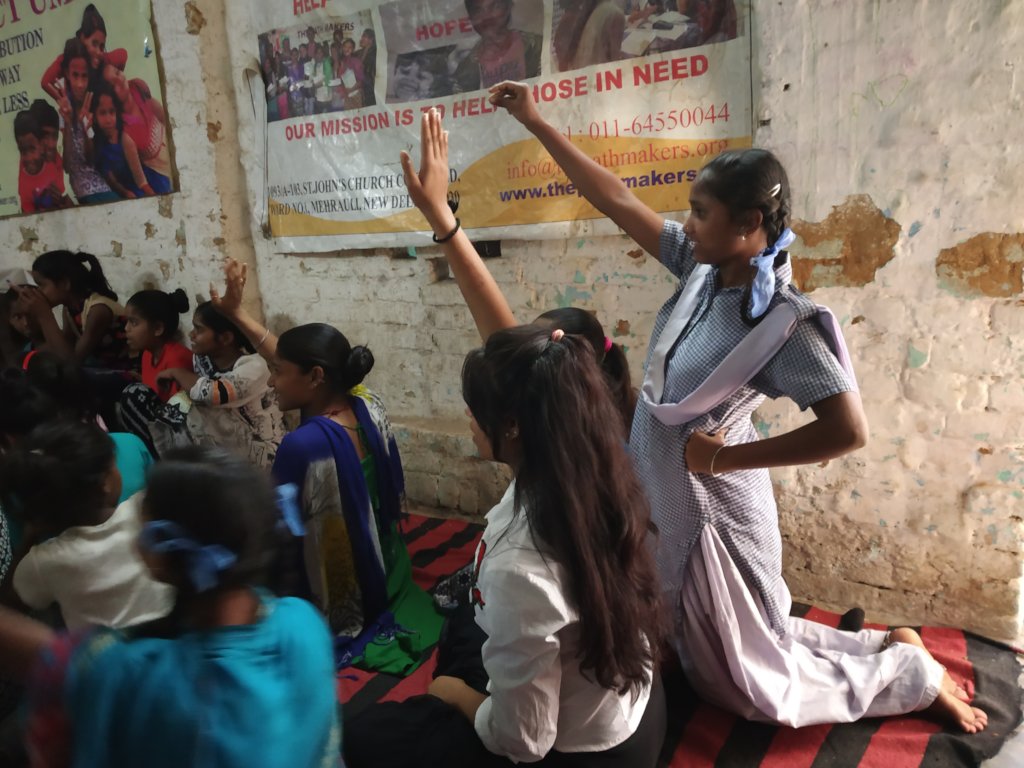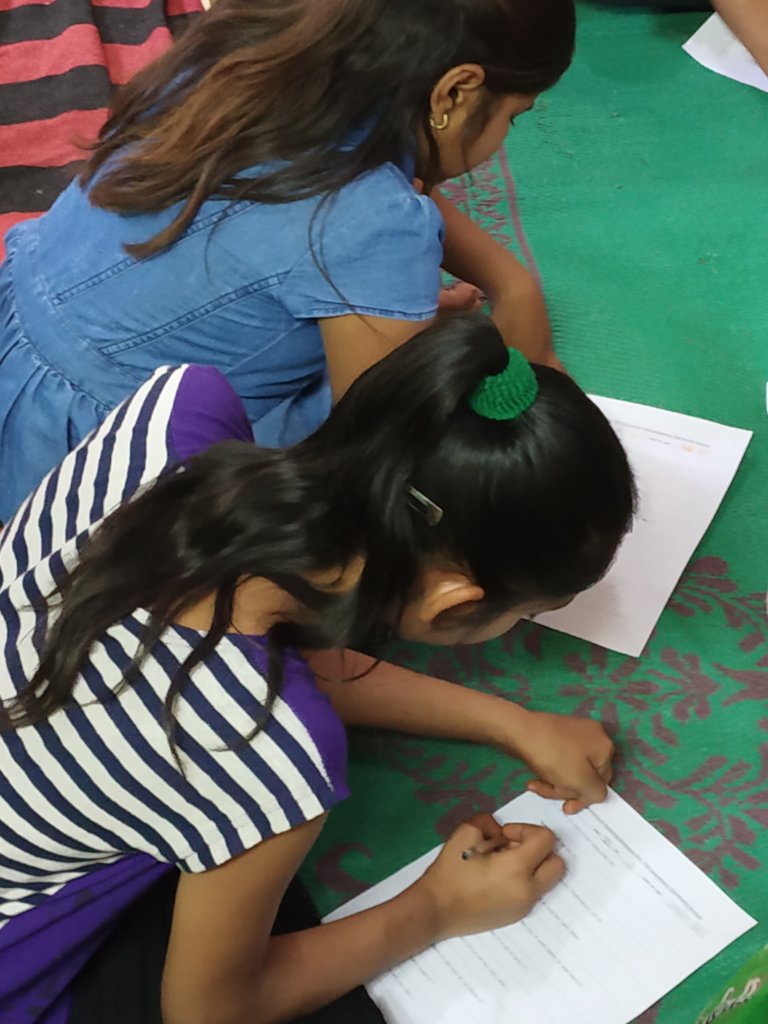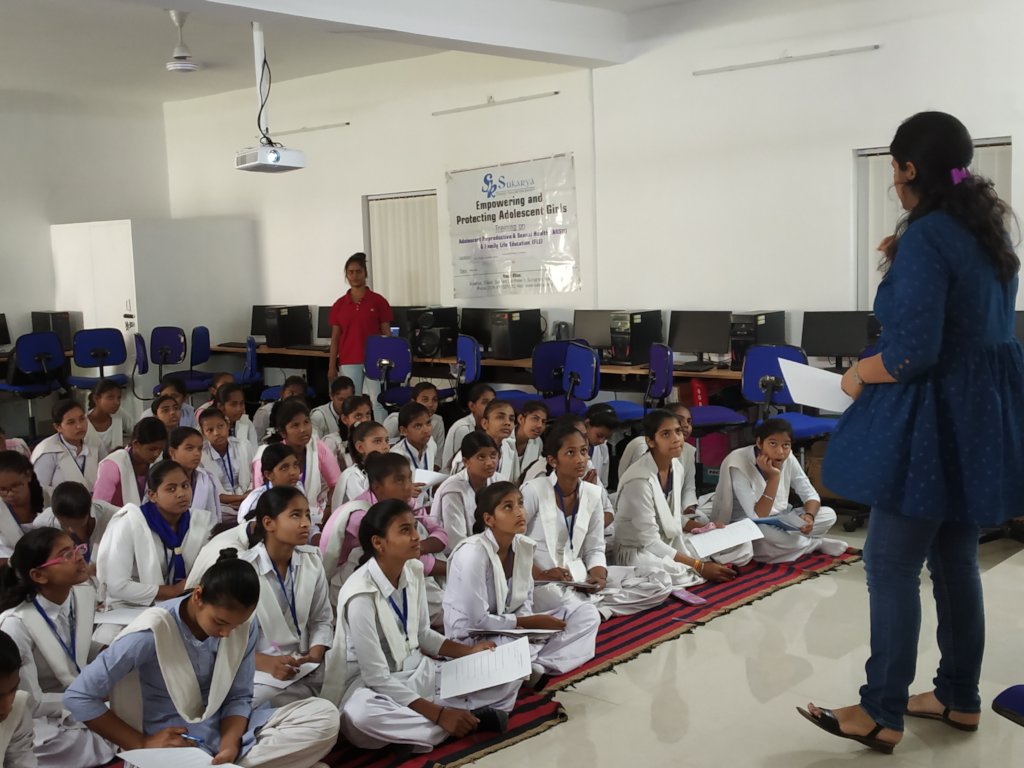 Links: