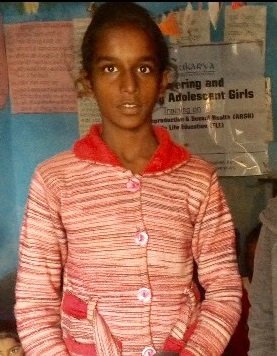 It's No More Scary or stressful!
"When I got my first period, I got scared as no one had ever told me about it and I didn't know why I was bleeding", shared, Kamini, who just turned 13, a resident of Arjun Camp slum pocket of Delhi. She further went on saying "many questions have popped up in my mind which created disturbances and subsequently, I lost my confidence in doing my regular activities. I faced many challenges as I did not know what to do".
This is not an exceptional narrative of a young girl like Kamini, but there are many such uninformed adolescents girls who were never told about the menstrual period. While closely working with these girls, there have been many experiences that emerged from the community and school vertical program.
Meanwhile, she was told by her friend about Sukarya's training session being run at her slum locality. She immediately joined the ARSH training program. After the training when she was asked about what she learned she responded saying "I attended session on menstrual hygiene organized by Sukarya. I came to know about the process of the menstruation, importance of using sanitary pads, having regular bath, keeping myself clean and take nutritious diets including Iron and Vitamin C". Since then Kamini has regained her confidence in moving on her life, being happy and free from any stress.
Quarterly Report
November 2018 – January 2019
During reporting period, total 350 adolescent girls were benefitted across both the verticals – Slum Community and Government Schools - educating 50 adolescent girls in each location. The customized program has concluded in Government schools as well as in community, with the last training, specifically focused on self defense techniques and combating emergency situations. Over the quarter, 22 training sessions were conducted with adolescent girls across Delhi & Gurugram.
Topics covered under Adolescent Reproductive & Sexual Health (ARSH)
Adolescent Health.
Menstrual Hygiene.
Reproductive Health.
Topics covered under Family Life Education (FLE)
Family life [Role, stages of life, relationship].
Life and Social threats, Issues/Challenges, Coping mechanism, Police and other help line numbers, emergency numbers.
Self-defense tools, tips and key skills to handle emergency situations.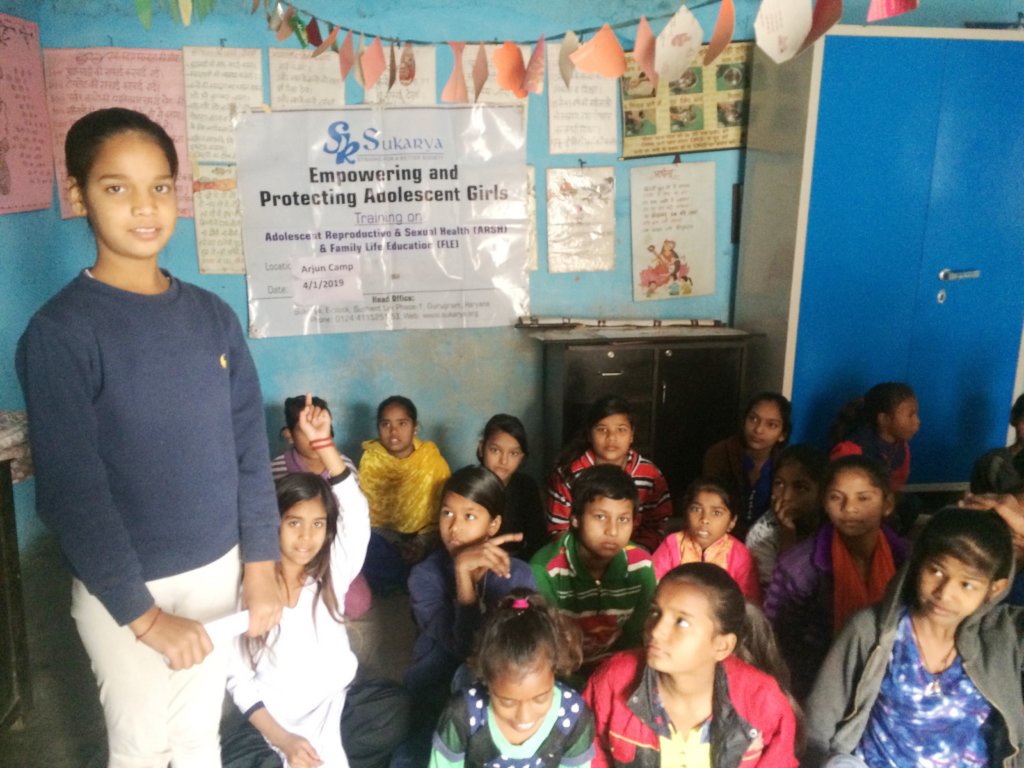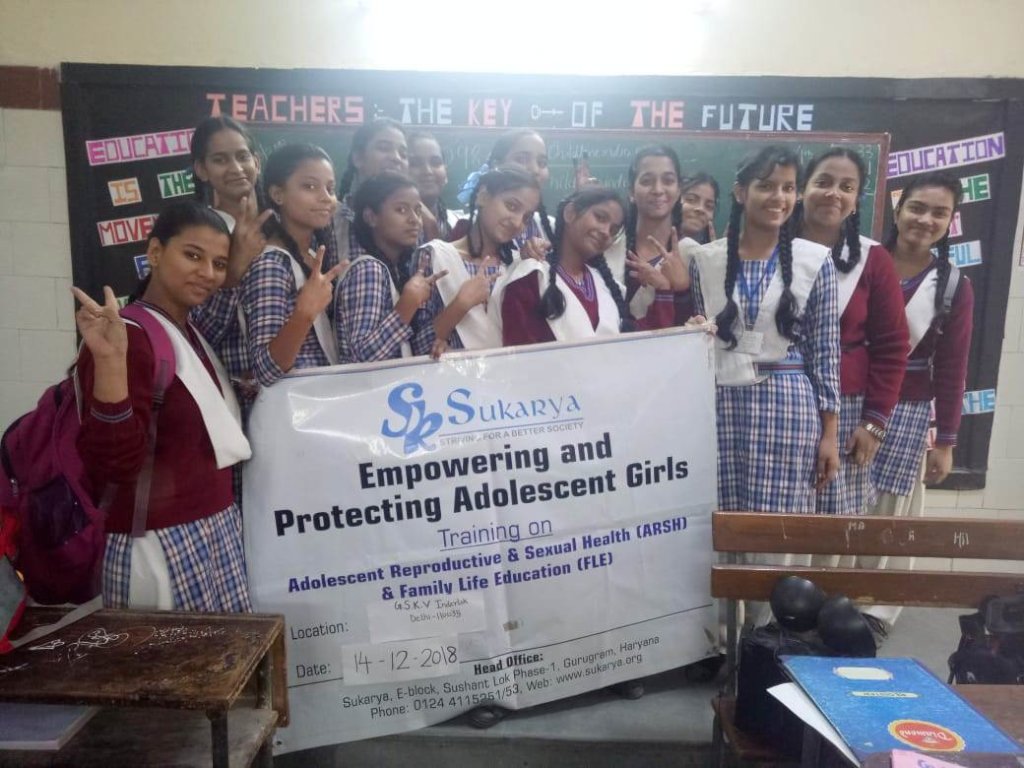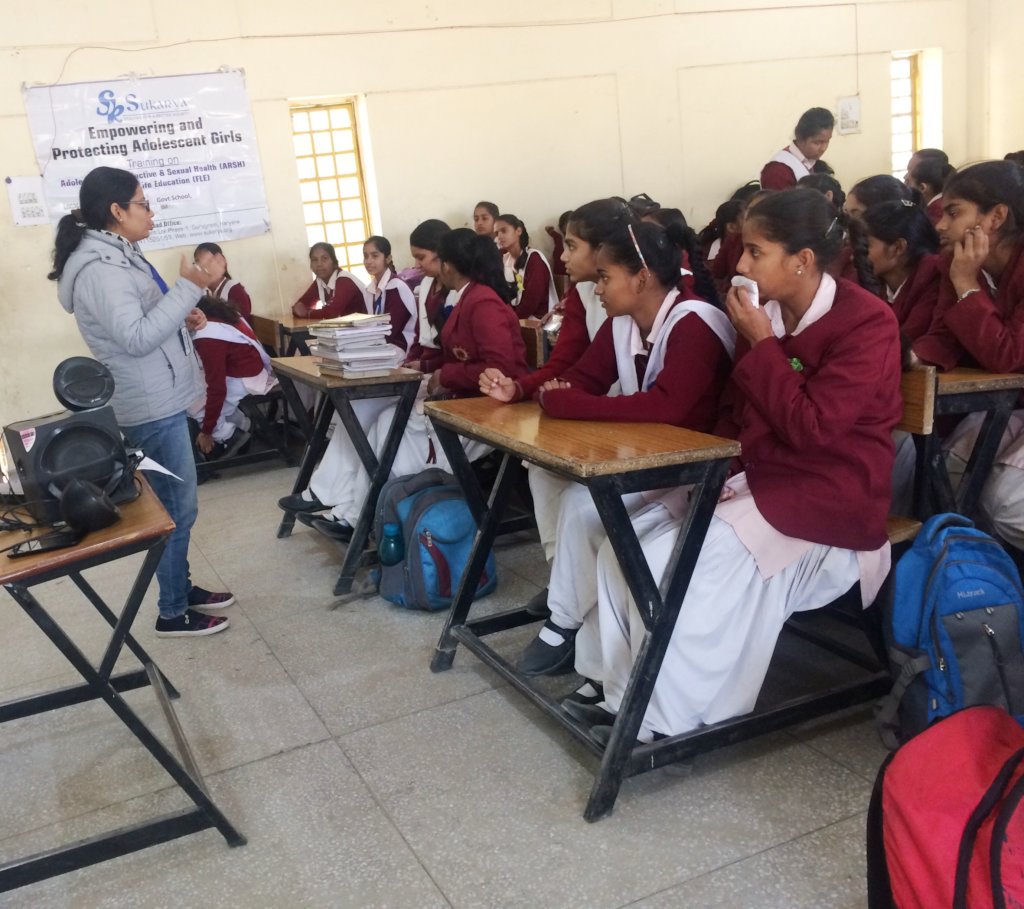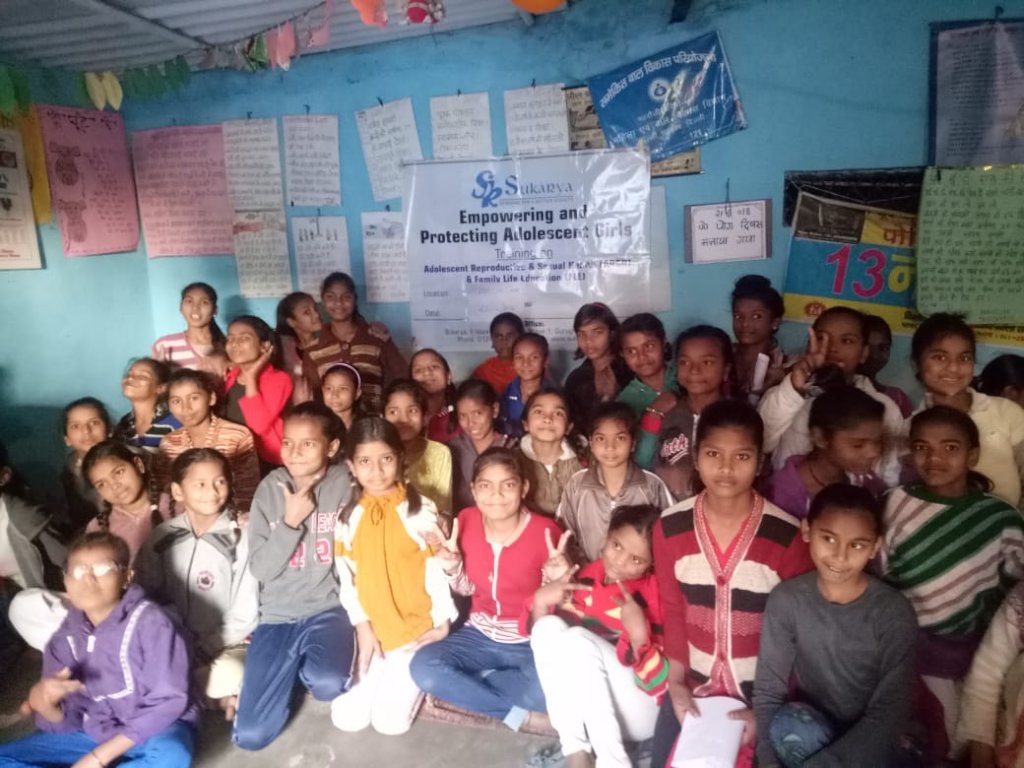 Links: