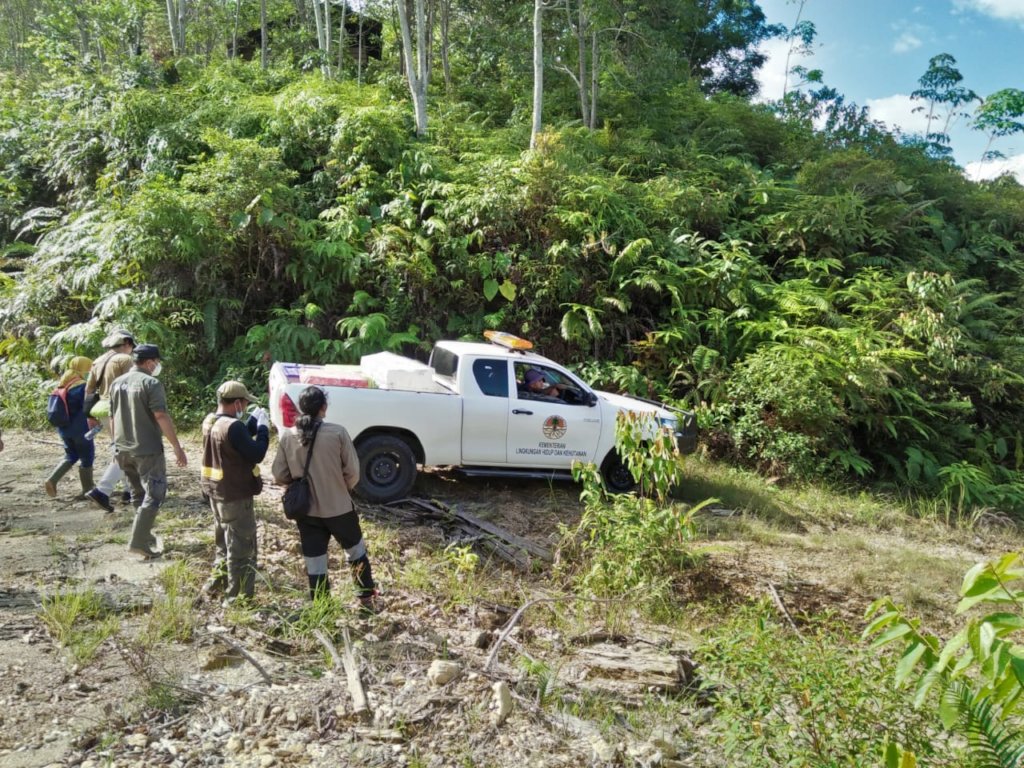 Siranggas wildlife reserve forest, Monday 14 June 2021.
In the framework of the road to HKAN (National Nature Conservation Day) 2021 and efforts to conserve wildlife, on June 14, 2021 the North Sumatra Natural Resources Conservation Center, together with partners the Scorpion Indonesia Foundation and ISCP (Indonesian Species Conservation Program Foundation) carried out the release wildlife in Siranggas Wildlife Sanctuary/wildlife reserve forest, Pakpak Bharat Regency.
There are 5 (four) wild animals released into the wild, 4 (four) protected animals and 1 (one) unprotected animal. These animals are from 2 (two) Binturong (Arctictis binturong) which came from community submissions on August 24, 2019 and October 12, 2020, 1 (one) Leopard Cat (Felis bengalensis) which was handed over by the community on January 16, 2021, 1 (one) individual slow loris (Nycticebus coucang)with female sex as a result of community submission on May 26, 2021 which was entrusted to the ISCP foundation and 1 (one) reticulated python (Phyton reticulatus) resulting from the evacuation around the PPS Sibolangit area on June 6, 2021.
Before being returned to their natural habitat, the 4 (four) animals were treated and rehabilitated at PPS Sibolangit and 1 (one) individual slow loris was treated and rehabilitated at YPKSI/ISCP.
The release of wild animals is an effort to maintain the population of wild animals in nature or their natural habitat.
After the release, it is hoped that the animals will be able to survive and reproduce naturally.
Let's, good friends and all good donors, support and help us continue to donate to save slow lorises and other wildlife at our fundraiser at this GLOBAL GIVING platform crowdfunding
Greetings and Regards
YPKSI/ISCP Admin