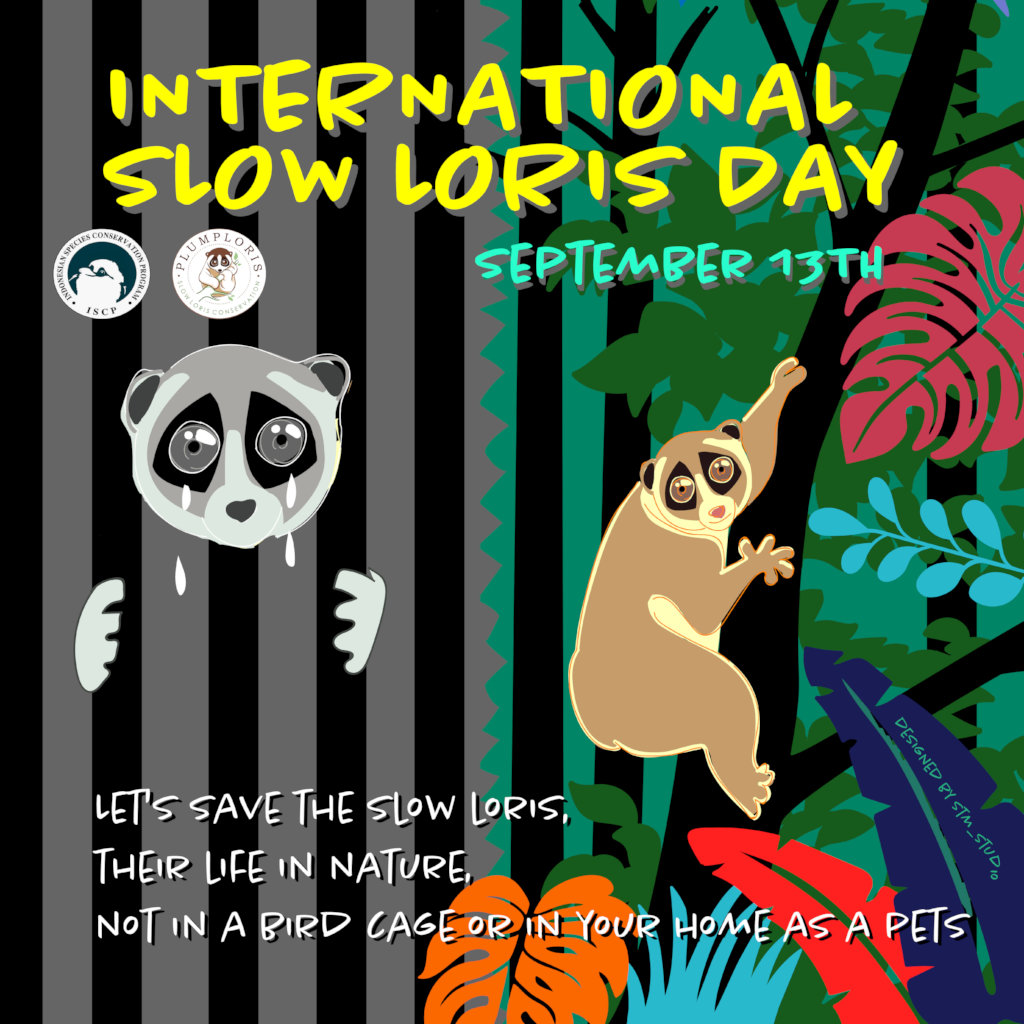 Dear all donors and Supporters,
The hunting and trade of slow lorises as pets are rampant in the Sumatran slow loris. Based on the case of wildlife smuggling, including one of the Sumatran slow lorises, the latest update from TRAFFIC in 2020 from the Japanese customs authority shows that slow loris seizures are the highest :https://www.traffic.org/site/assets/files/12923/crossing_the_red_line_en-forweb.pdf.
Although many law enforcement efforts have been implemented, the smuggling of the Sumatran slow loris and others wildlife continues to this day. This can be seen from the ISCP report for January - September 2020 that there have been 21 individuals saved with the wildlife authorities of the North Sumatra and Aceh and also many reports of other Ngo's such as IAR (International Animal Rescue), the Little Fireface Project.,EPRC, Plumploris and other wildlife's Ngo agencies both from within the country and abroad.
And for that, we are the ISCP with Plumploris.eV Germany, who have broadcast live via Facebook live since september 2018 to invite all friends of wildlife observers from within the country and abroad to declare "Slow Loris International Day" on September 13 every year https://web.facebook.com/watch/live/?v=331652244247301&ref=watch_permalink, which we choose This date is inspired by the film series "Friday the 13th": https: //en.wikipedia.org/wiki/Friday_the_13th_ (1980_film). In general, this film series tells about the mystical and ghostly world where in ancient times and until now they still believe in the supernatural world and especially in the local community until now they still use slow loris body mediators, both skulls and sloth body materials after being hunted and killed to be used as a means of mediating the unseen world.
For this reason, we expect the support of the community observing wild animals or both from government institutions and also from domestic and foreign wildlife observers to declare "Slow Loris International Day" every September 13 every year.
And in the near closer day before September 13, we will post a poster design for the world slow loris day campaign.
Notes: In this report we will atach 2 logo campaign and we woul like some of you recomend polling before september 13th meanwhile at september 12nd 00.00 Am which one will use the logo campaign for Slow Loris International Dat by send us email at : info@iscp.or.id
As from our Ngo we prefer logo campaign No 1 and feel free from all of you send the polling chosen and send to our email
Thank you and Warm regards
ISCP admin