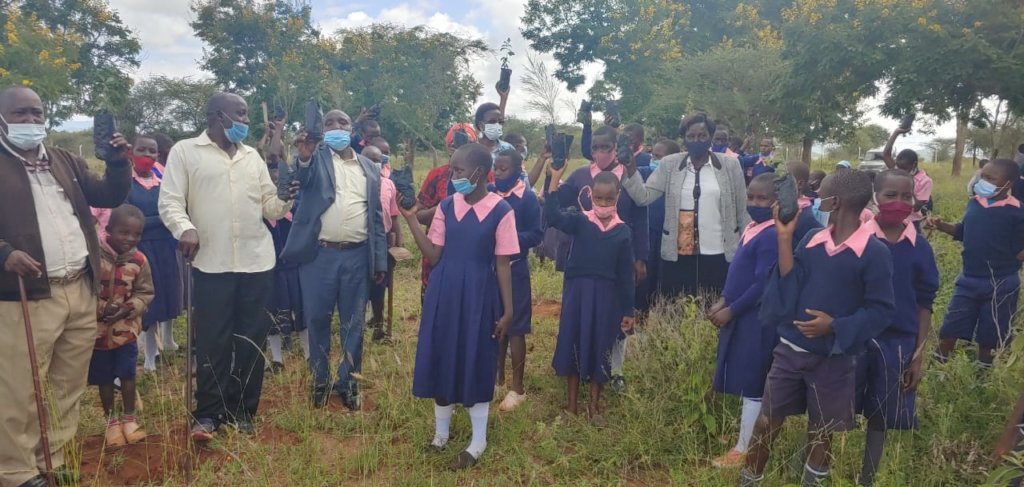 Dear Friends and our supporters,
We resumed our school activities in January 2021 by marking the International day of education-themed Recover and Revitalize Education for the COVID-19 Generation. This was an opportunity to remind our community, the importance of inclusivity in education and promote education as a fundamental right and a powerful aid to development. We spoke to 100 children about remaining in school now that they spent ten months away from school. We crowned the day by planting 100 trees in the school under the green Kenya initiative providing an opportunity for environmental education.
Through Partnership with Spread truth Africa and the National Youth Council, We joined other community organizations to hold a 3-day workshop and mark zero-tolerance day against Female Genital Mutilation. Ensuring there are heightened and collective efforts to eradicate FGM in Kajiado County. We introduced and educated the community to government agencies, their functions, and how they can benefit from their services.
We held a youth clinic with 100 youths. The Clinic was an opportunity to sensitize the youth and ensure it well advanced them on empowerment.
We joined Noosidan Primary school, inspected the borehole project, talked to the children on matters affecting them and their rights. Through the Green Kenya Initiative, we planted 200 trees in Noosidan primary school and Illaimiror primary school.
To mark Zero tolerance against FGM day, as part of Kajiado County, we were happy to have been the first county to launch a robust policy designed to end FGM at the community level.
The policy firmly grounds on the principles of gender equality, inclusivity, and non-discrimination. It provides a legal framework required to fast-track eradication of FGM at the County level. We recommitted ourselves to End FGM in Kajiado County.
Over 300 youths, Women, Men, and Elders attended the community outreach in Illaramatak Community Concerns grounds in Inkinye.
Patinaai Osim Centre; Through your support, we have fenced Patinaai Osim grounds and connected water. It is a milestone for us as an organization. We now seek to build the center and enabled children and women to have a safe space to engage and stay.
All these activities would not have been possible without your generous support. Thank you very much.
With love and gratitude,