Project Report

| May 16, 2023
May 2023 SIMA Studios Update Report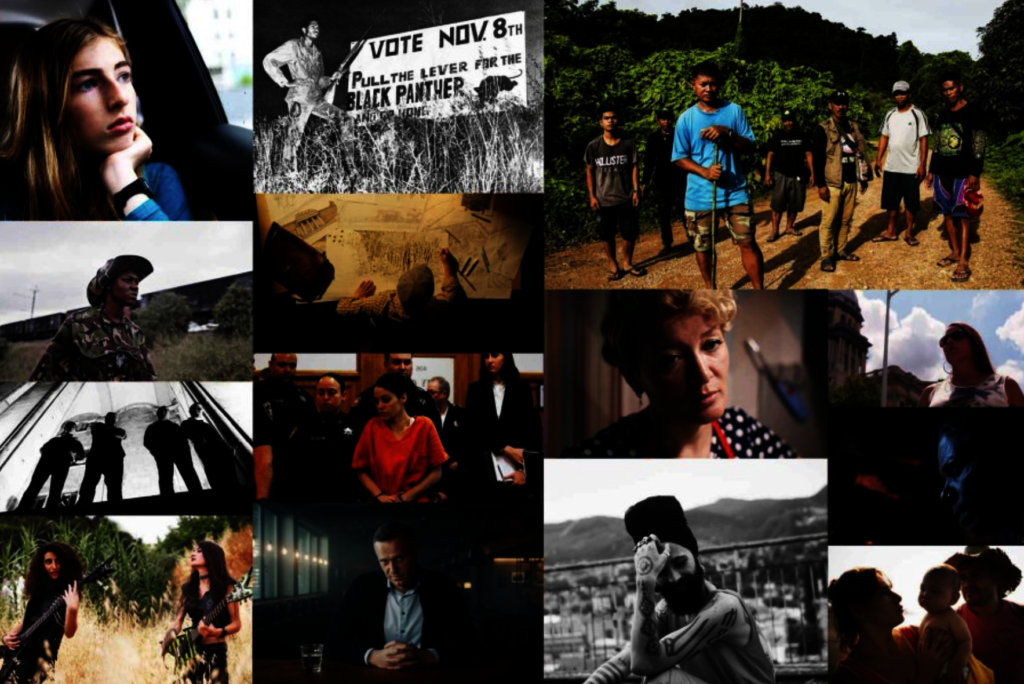 Thank you once again for your continued support of SIMA! We are excited to share our most recent updates from each of our programs with you.
SIMA Awards:
The Winners of The 11th Annual Social Impact Media Awards (SIMA 2023) have been announced! Chosen from 40 finalists spanning 31 countries, the SIMA 2023 winners capture a revolution born of radical solidarity and community.
With heart-pounding sequences and mesmerizing cinematography, the SIMA 2023 winners take viewers on a visual journey around the world, bringing audiences face-to-face with some of the world's most eye-opening, unique and urgent perspectives.
From the intimate 19-year journey into the life of an Australian transgender teen whose fight for her rights and loving family standing strong behind her offers an undeniable case for the agency of transgender children and teenagers in Best Short Documentary, THE DREAMLIFE OF GEORGIE STONE; to the story of the young Student Nonviolent Coordinating Committee (SNCC) organizers who fought not just for black voting rights, but for black power everywhere, and Transparency Jury Prize Winner LOWNDES COUNTY AND THE ROAD TO BLACK POWER—one thing is for certain, revolution does not happen in isolation. It is the ecosystem working together, above and below ground like vast networks of mycelium. In such communion will we overcome and bring light to the systemic and oppressive forces working to rewrite history and suppress our freedoms, our personal and shared evolution.
We congratulate all the filmmakers and activists for their unwavering dedication and courage to transform and enlighten our world. We could not be more proud to champion their work.
SIMA Academy:
For the second time, SIMA Academy won the prestigious EdTech Award in the Content Provider category. The EdTech Awards is the world's largest awards program for education technology. Also, SIMA Academy was selected as presenting and content partner at the annual Changemaker Conference hosted by the Frankfurt International School in Germany.
We are thrilled to keep growing our library of inspiring films with 17 new titles spanning five continents with topics ranging from indigenous rights and wisdom, climate change, arts and health to business and economics.
This month we announced a pioneering course on Regeneration and the Inner Development Goals (IDGs) in partnership with UNESCO-APCEIU. Based on the eye-opening and inspiring stories featured in the SIMA Regenerative Leadership Spotlight, the online learning experience is designed to provide young leaders with forward thinking concepts, frameworks, and skills to lead transformational change.
SIMA 2023 Traveling Series:
Our year-round community screening program kicked off in Phnom Penh, Cambodia, where the cultural center METAHOUS screened 16 handpicked SIMA films. The local community enjoyed award winning features and short films with topics ranging from women rights, judicial system, climate change, migrant stories, and education to police brutality and democracy from around the globe.
U.N University of Peace in Costa Rica followed next hosting the SIMA Movies Dialogues. The screening series features an impactful line-up of short films to celebrate International Women's Day, Earth Month and International Wildlife Day. Experts facilitated post screenings conversations on the different issues highlighted in the films.
As the SIMA 2023 Traveling Series continues in Kenya and Argentina, we look forward to sharing more news in the coming month.
SIMA's Fiscal Sponsorship Program:
Supporting projects at the intersection of creativity and social impact, we have added four new projects to our growing Fiscal Sponsorship Community. Teens Media Network is an educational and youth entrepreneurship challenge for the creation of a global digital network broadcasted by teens for teens. Ogress is a haunting and thought-provoking film that explores the consequences of unchecked greed and the power of the natural world to seek justice. Second Chance Sunshine is a poignant and timely romantic comedy about a woman (who happens to be trans) navigating a new relationship with a guy who happens to be her childhood ex-best friend – unbeknownst to either of them.
Thank you so much for giving us wings and for enabling us to support creative impact projects and scale the impact of our programs!
With warmth and gratitude from all of us at SIMA
Links: