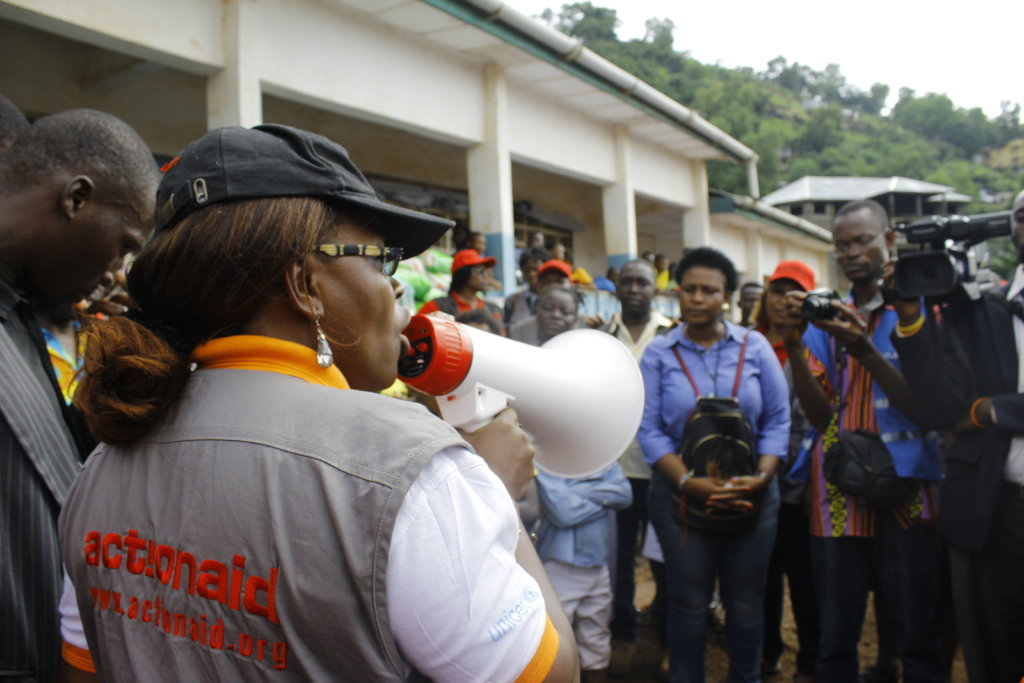 "In nearly a decade and half of working on humanitarian emergencies, I have never witnessed anything so utterly and immediately catastrophic and shocking." ActionAid's Country Director in Sierra Leone, Maytou Ganda, reported. "At about 6 AM on Monday, August 14, 2017, a mudslide hit the outskirts of Freetown, Sierra Leone's capital and people were left clambering over rubble and mud, desperately calling for loved ones who had been buried alive and others swept away in torrential gushing water."
You stepped up.
You provided life-saving relief. In the first hours after the mudslides, you helped us deliver water, lamps, batteries, rice, sardines, oil, salt, milk. Our work continued over the next difficult days and weeks, providing clothing, bedding, cooking utensils, blankets, bowls, and more, to families who had lost so much. With your donation, we were able to provide hygiene kits to prevent the spread of water-borne disease.
You worked for women's rights and women's dignity. ActionAid's work always centers the needs and rights of women and girls. In Sierra Leone, many incredible women leaders coordinated the emergency response and acted as first responders. Our team gave special care to provide women and girls with sanitary towels, so that they could manage their period with dignity even during a crisis.
Communities in Sierra Leone recovered because of your support. ActionAid has been working in Sierra Leone since 1988, and continues to stand with them as they fight for their rights. We hope you'll join us.
This is our last report about the Sierra Leone mudslide. If you would like to keep receiving updates from ActionAid, sign up here!