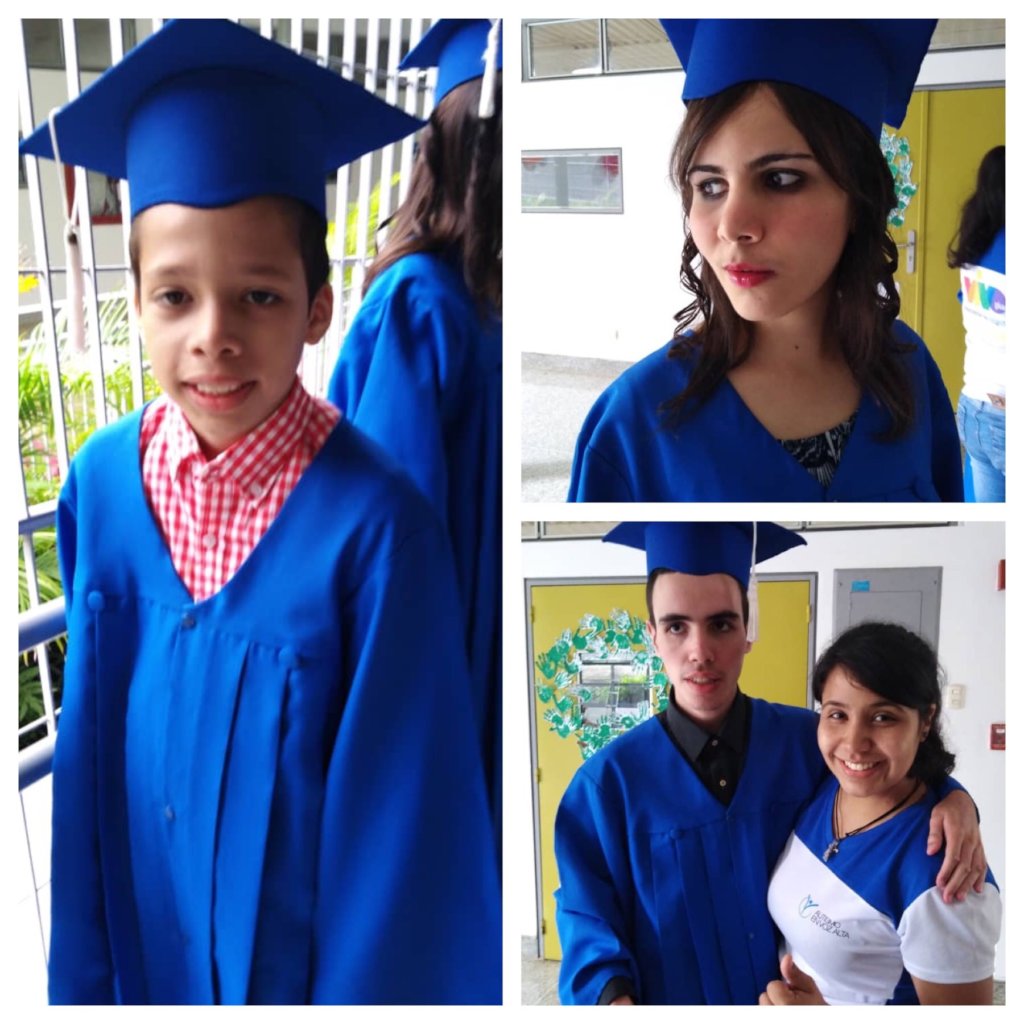 Today we feel blessed and grateful as we celebrate the accomplishments and, the development of our graduating class.
Another school year has successfully finished. Thanks to you, it has been possible. Thanks to you, our community has had the means to face and address the many challenges that have arisen as a result of the current economic and humanitarian crisis in Venezuela.
Thank you for trusting us and continuously giving the support we need.
Below Miguel's graduation speech. There are no better words to express his and our gratitude.
Hoy celebro el fin de una etapa especial en mi vida, me despido de grandes personas de quienes disfruté su compañía durante este año escolar, se que los recordaré, y en mi mente estarán por mucho tiempo, por eso quiero agradecer:
A Dios por darme esta maravillosa experiencia de conocerlos y ponerlos en mi camino.
A mis padres por impulsarme y darme su apoyo a pesar de las dificultades económicas y familiares.
A mis maestras por brindarme sus conocimientos y prepararme académicamente a esta nueva experiencia que se me aproxima.
A mis compañeros por brindarme muchos momentos divertidos en los que compartimos, jugamos y peleamos durante este año, se que los recordaré a cada uno de ustedes.
A esta Maravillosa Institución por abrirme sus puertas y darle a mi vida una historia diferente, llena de muchos aprendizajes que se mantendrán en mi corazón y en mi vida para siempre.
Dios les bendiga a todos, los quiero y extrañaré mucho….
TRANSLATION: Today I celebrate the end of a special period of my life. I say goodbye to unique people, with whom I shared this school year. I know I will remember them, and they will remain in my mind for a long time. This is why I want to thank:
God for giving me this marvelous experience of meeting you and putting you in my path.
My teachers for giving me knowledge and prepare me academically for my new upcoming experience.
My teammates for giving me lots of fun moments where we shared, played and fought. I know I will remember each of you.
This wonderful institution for opening the doors and giving my life a different story, full of learnings that will remain forever in my life and heart.
God bless you all, I love you and will miss you a lot.