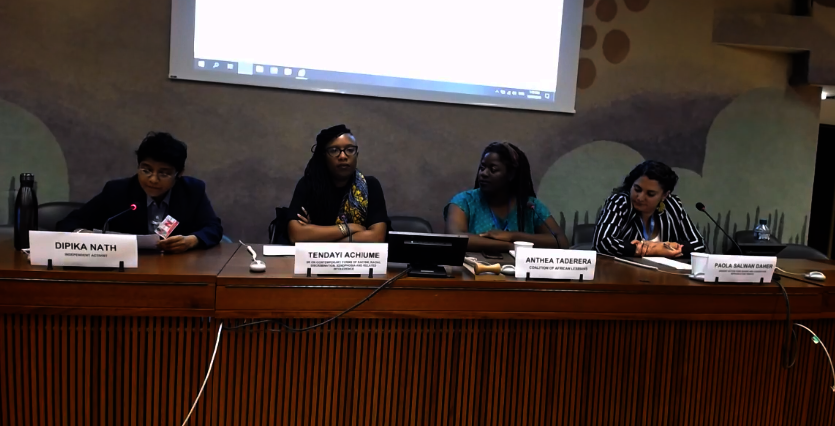 The 41st session of the UN Human Rights Council took place from June 24 to July 12, 2019.
Sexual Rights Initiative staff made a video about WHY this session is so important. You don't need to be a Facebook member to view, but if you are please like our page to stay in touch more often. Click here to watch the clip.
The newsletter covering the resolutions, language achievements and challenges, can be found on the SRI website here.
The SRI's side event, Intersectionality as Politics and Practice, explored how intersectionality theory and practice has been used by state and non-state actors within human rights spaces of the United Nations. The panel discussion can be watched via Facebook video, we are new to using this medium so please ff to 8:30 minutes to get started with the important and relevant content of the panel. Apologies to Dipika for missing a portion of opening remarks.
The Sexual Rights Initiative will continue to proudly push for global sexual rights at the upcoming Human Rights Council Session 42 (September 9-27, 2019).
Thank you for your continued support!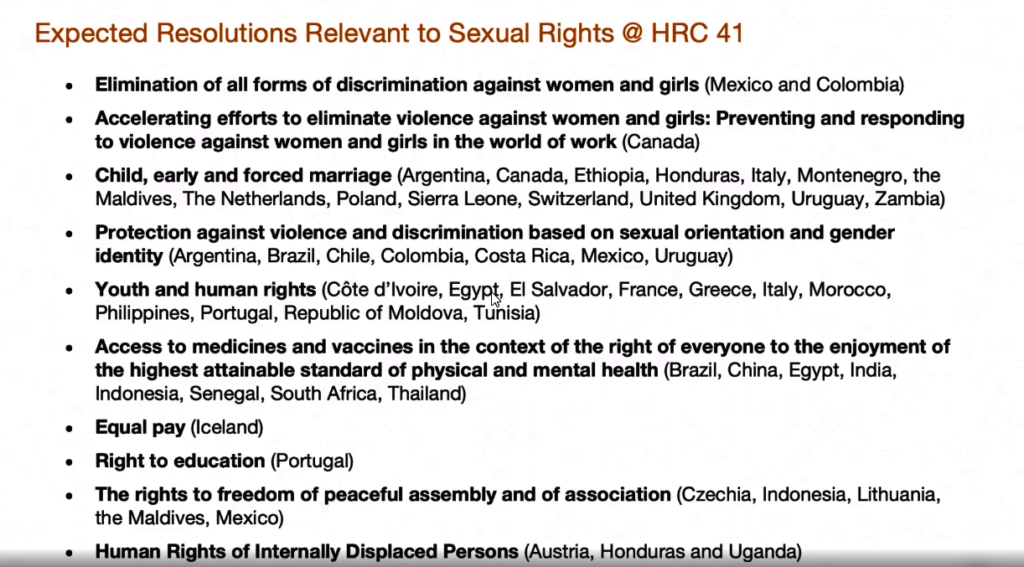 Links: