Project Report

| Sep 30, 2022
The Ongoing Support for Our Former Students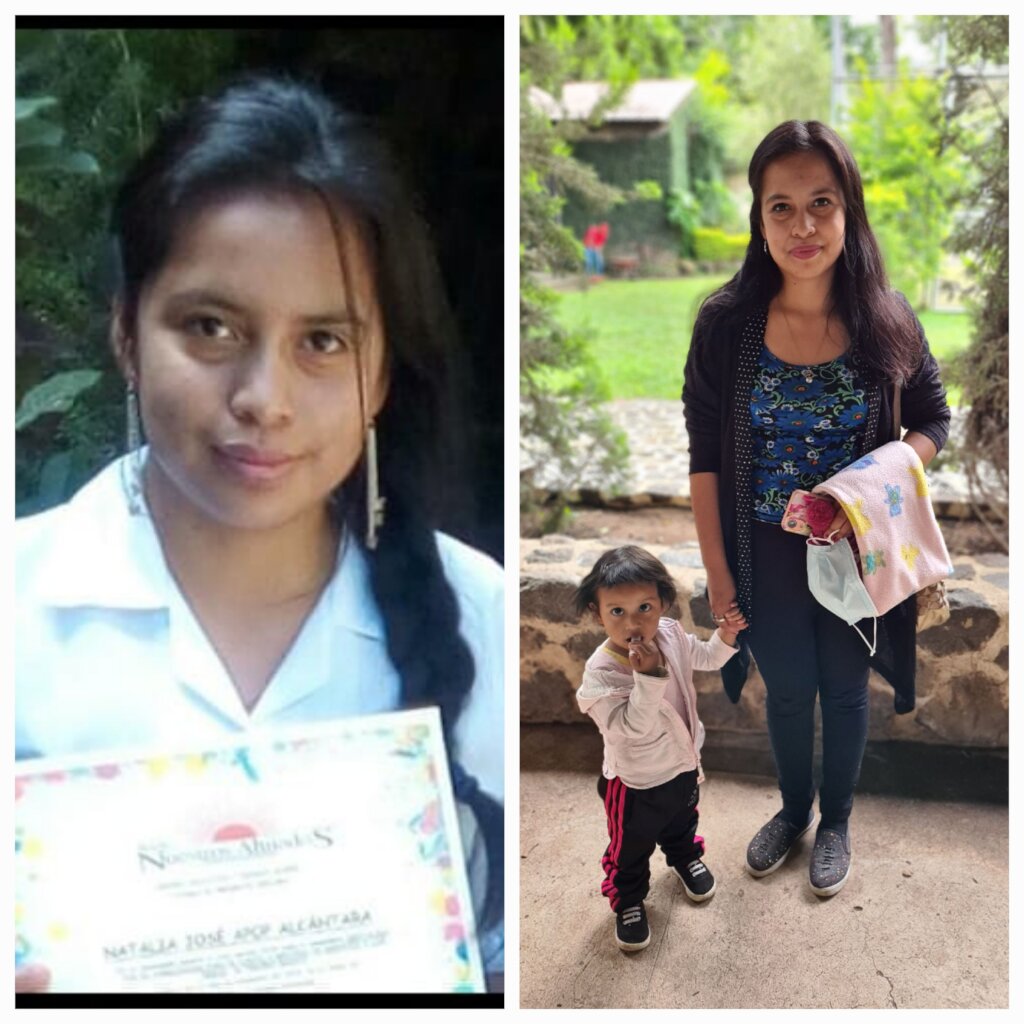 Many children have passed and continue to pass through the doors of our Vista Hermosa Center. Whilst the education for some of these children ends after they leave the Vista Hermosa Center, the care and support of Nuestros Ahijados and The GOD'S CHILD Project does not necessarily. Many of the children remain in our sponsorship or scholarship programmes or join our Club de Madres and Club de Padres. Often former students will come to us years later when they are in need of support, something that we are always ready to provide.
Some, like Leidy and Natalia, require further support from us many years after finishing their studies. Both required the help of Casa Jackson, our Malnutrition Recuperation Centre, for their children after they were identified as being malnourished. Leidy's sons, Jesus and Angel, arrived at Casa Jackson in late November 2019 whilst Natalia's daughter, Avril, arrived in March of 2022. Jesus and Angel were both severely malnourished whilst Avril was at a moderate level of malnutrition. All, however, needed our support and care.
Jesus and Angel along with Leidy spent almost two months at Casa Jackson whilst Avril and Natalia spent just over four months recovering. Whilst their children were getting better, both Leidy and Natalia spent time with our psychologist and in Club de Madres, learning important skills and life lessons for the future. The children and their mothers left Casa Jackson happier and more confident for their future.
For both our former students and their children, however, the duty of care did not end after they left Casa Jackson. Nuestros Ahijados has continued to support the families. Jesus and Angel joined our Dreamer Center School in 2020, receiving an education from us just like their mother. After the pandemic closed our school they joined our scholarship programme and we continue to support their education. Both children are doing well in school and are on track to pass their grades this year. We have been supporting the family in other ways also, and this month we gave the children a new bunk bed so that both boys would have their own space to sleep in rather than having to share a small bed.
Natalia and Avril also continue to receive support from us. One of the reasons that Natalia stayed for so long in Casa Jackson was because we were looking to help her with her future after leaving. Natalia made the brave decision to leave the house she was living in and to move out on her own with her daughter. We have helped her find a place to stay as well as a job so that she can support her daughter independently.
The GOD'S CHILD Project has been working for 30 years to break the chains of poverty through education, housing, nutrition and healthcare. Please click the link below to donate to support us in our ongoing mission.