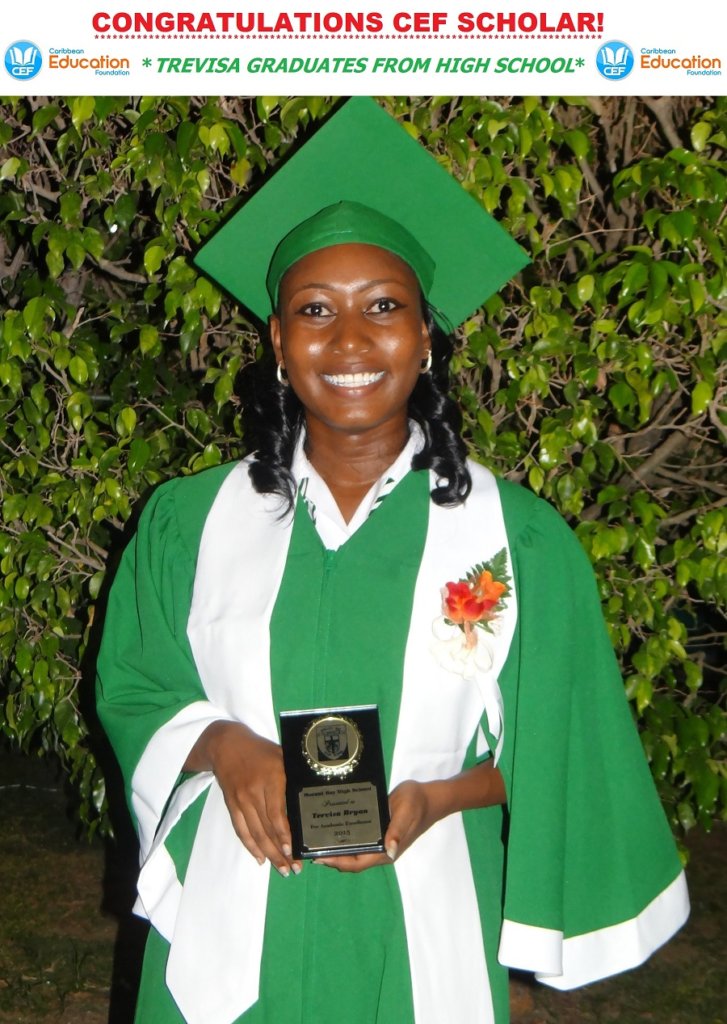 Big Congratulations to Caribbean Education Foundation Scholarship Recipient, TREVISA, who graduated from Morant Bay High School in St. Thomas, Jamaica! Trevisa graduated as an "Honor Student" with an "A" Grade Point Average! In addition, Trevisa graduated with "Special Honors" as First in Mathematics in the Graduating Class of over 200 students with an AWARD for Academic Excellence! She was Second in the Graduating Class! We are so PROUD of Trevisa's tremendous accomplishments!

In addition to her impressive high school achievements, Trevisa achieved EXTRAORDINARY RESULTS on the Caribbean Examinations Counsel (CSEC), obtaining 10 Ones! Students must master the CSEC in order to get into Sixth Form (Grades 12 and 13). Trevisa is also the Top Female Student in Mathematics at City and Guilds Examination.

Trevisa achieved PERFECT SCORES in all 10 CSEC Subjects taken!
Additional Mathematics -1
Mathematics -1
Information Technology -1
Physics -1
Chemistry -1
Biology -1
Principles of Accounts -1
English A -1
English B -1
Food and Nutrition -1

FIVE YEARS AGO in September 2010, at 12 years old, Trevisa was awarded a CEF Paul Bogle Scholarship based on high academics and financial need, to attend public high school in Jamaica. She graduated from Morant Bay Primary School with several academic awards and excellence on the Grade Six Achievement Test (GSAT). Throughout her primary education, Trevisa had been a TOP SCHOLAR and was awarded the "Principal's Trophy" for being the Most Outstanding Academic Student of the Graduating Class and Obtaining Highest Average on the GSAT maintained an "A" Grade Point Average. Among the high sores on all 6 subjects on the Grade Six Achievement Test (GSAT), Trevisa received 100% in Composition and 99% in Mathematics. She was a member of 4-H Club and Debate Team. Our CEF Paul Bogle Scholarship paid Trevisa's school fees, text books, uniforms, shoes and socks, school supplies, lunch and transportation so she was able to attend high school. Trevisa stands as an impressive young lady, now at 17 years old!
Each year for the past five years, CEF has renewed Trevisa's Scholarship in years 2011, 2012, 2013, 2014 and 2015, so she could continue to attend high school. Due to our partnership with GlobalGiving and your generous financial contributions, CEF was able to renew the Paul Bogle Scholarship and fully fund Trevisa's education for the 2011-2015 school years.
In her Scholarship Application, Trevisa explained, "there were many times at school that I was hungry and did not have lunch to eat, so it was really hard concentrate in class. My mother had no money to give me for lunch and there was no food in the house to take to school. Many nights I could not complete all the homework, because I did not have necessary school supplies." Because of you, Trevisa did not have to worry those things anymore and was able to fully concentrate on her education and excel in high school.
Economic circumstances notwithstanding, Trevisa held a laser-beam focus and excelled each year in high school! She made Honor Roll each term at Morant Bay High with an "A" Grade Point Average.
As Trevisa continues in her quest now in Sixth Form and next to journey to University, we wish her all the best! We hope that continues to keep focus and remain a positive force in her community, Jamaica and the world. CEF will continue to renew Trevisa's Scholarship for the Sixth Form years, as long as we have funding to do so.

We would like say a HUGE THANK YOU to everyone, particularly our hundreds of Global Giving donors, who have generously contributed to the Caribbean Education Foundation (CEF)! We truly appreciate all of your support. A SPECIAL THANK YOU to CEF's CEO, Nikiki Bogle, Esq., who has sponsored Trevisa's Paul Bogle Scholarship from 201-2015 through our CEF Education Ambassadors Program!
Our CEF Scholars such as Trevisa graduating from High School is the reward for your kindness, generosity and love.

Educate One Child. Empower a Community. And Transform our World.
Please let us continue to ensure each child has meaningful access to education in Jamaica!
READ MORE about Trevisa in her own words in her Interview with the major newspaper, Jamaican Gleaner: http://jamaica-gleaner.com/article/news/20150828/triumphant-trevisa-aces-csec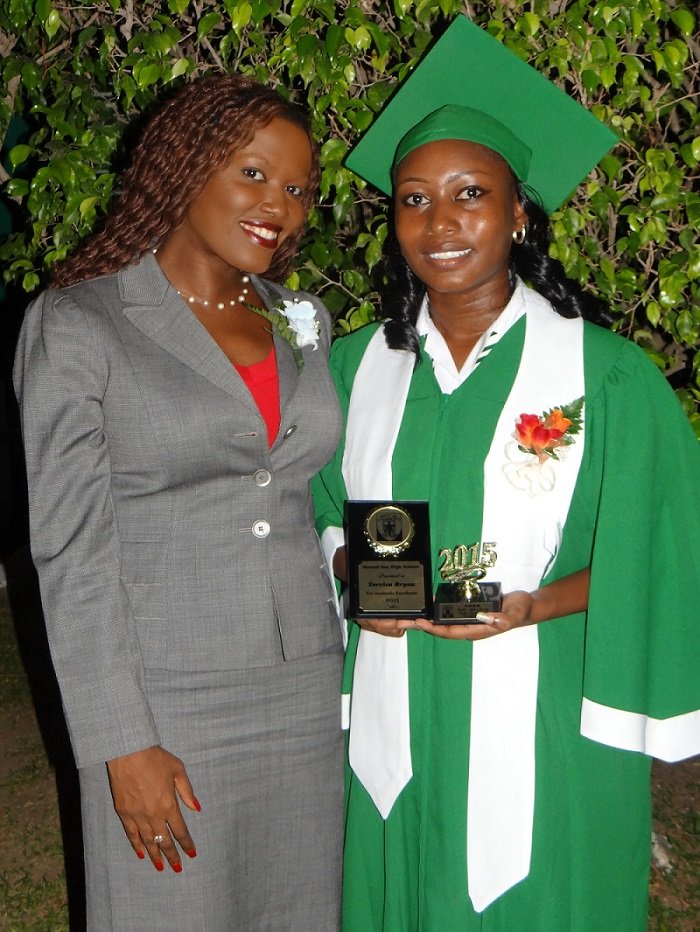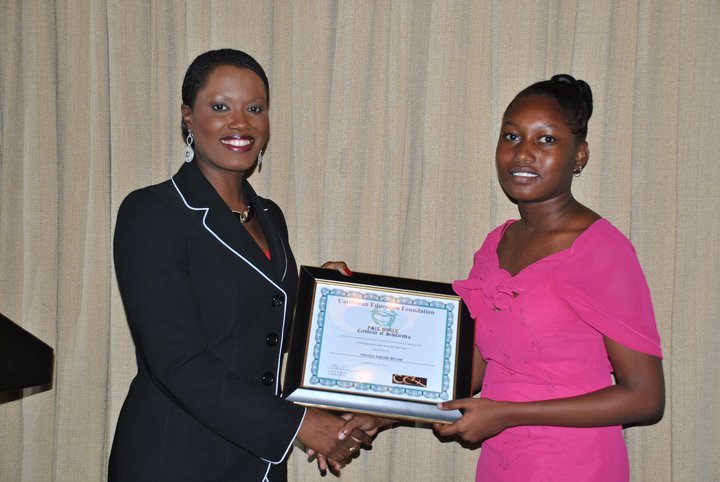 Links: