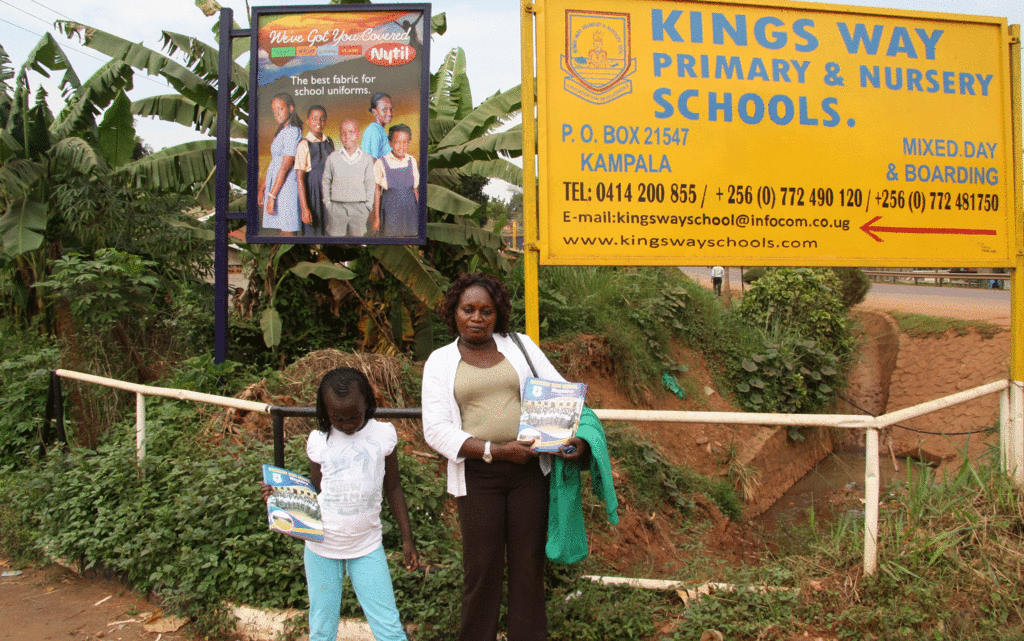 We wish you a happy new year 2013!
Thanks for your recent generous gift to Send 100 Deportee children to school in Uganda project. Your committed to help the needy to get out of poverty is really appreciated by our trustees and those will benefit most – the children!
HO visited Kings Way School on January 4th 2013 to submit the forms children had already filled in Juba, and to process their admission. They found the school was busy registering, interviewing, and admitting students for new academic year due to start soon. Mr. William and Nataline were happy with the meeting chaired by Kings Way School Administrator.
The School insisted to meet the children to determine their age, sex, and set a test to determine the level of education so they are admitted in the right classes. In addition, the School released forms that each child has to fill and the parent have to sign. The school set January 14 - a date to interview the deportee children in Kampala. According to Alice, Nataline rang Juba and informed the families about the forthcoming coming interview. Also, Mr. William will call Mach – who is based in Juba to circulate the news within the deportee communities in about the meeting in Kampala.
HO has granted scholarship two promising girls, and more children will be added in the program as funds become available. The project goal is to sponsor 100 children - Lea and her team in Israel are working hard to reach the objective.
The families in Juba are eager to see this project progressing. They need your help to send their children to study in Kings Way School, Uganda.
While our communities had just started to adjust from the shocks and devastation of prolonged civil war, they were yet met by airstrikes and ground assaults launched against South Sudan in the bordering states by Sudan armed forces and militant allies. This brought more unnecessary displacement, vulnerability, anguish and human suffering.
Life in the South Sudan – Sudan bordering states became unbearable as cost of living steadily skyrocketed. While two nations have signed a deal to promote peaceful coexistence, the impact of recent conflict include Abyei has caused humanitarian needs to the affected people.
We therefore, request our partners to continue their support to Hope Ofiriha and more importantly to the needy and vulnerable groups in the communities. We look forward to working with all of you in 2013.
May I take this opportunity to wish our donors and partners a very happy, peaceful and prosperous New Year 2013!
Links: