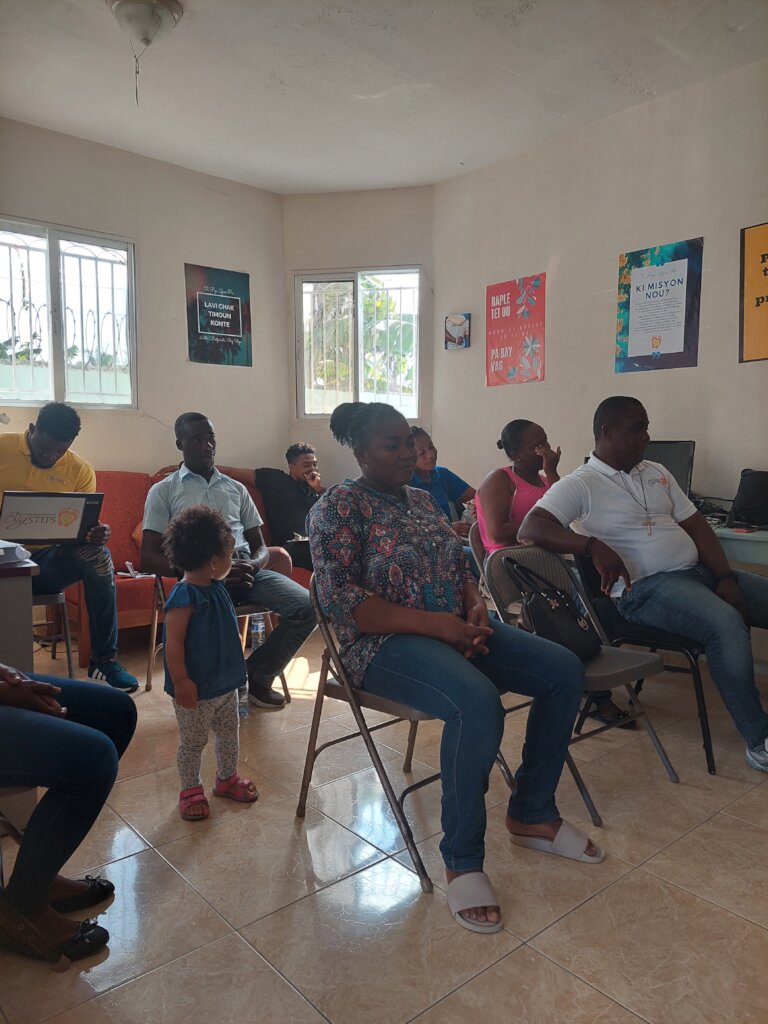 As the Nation continues to recover from the 7.2 magnitude earthquake that struck the south-western coast of Haiti, Little Footprints, Big Steps continues to support and empower the children and families affected. Many families lost their entire means of making a living. Many lost their savings and profits due to medical care and housing repair needs following the earthquake, which put families in an extra vulnerable state.

LFBS continues to see an increase in the number of families needing support. Due to the continually increasing value of the USD (and decreasing value of Haitian
currency) over several years, the cost of living in Haiti has been continually increasing as well. With gang activity blocking regular transportation between Southern Haiti and the capital of Port au Prince, and public transportation often having to pay gangs fees in order to safely pass, inflation has become an even worse problem in the Southern region of the country (where LFBS is based and primarily works). As you can imagine, this increase in the cost of living has left families that were already vulnerable in an even more challenging situation.

Recent activities
Business Start-Up
There continues to be a massive need for our business start-up program. LFBS has been working on revising how we facilitate this program, with the focus now being on peer support groups within communities. By taking this approach, we hope to create an even more sustainable impact that is maintained within the communities of the families we serve. We are receiving many demands for and referrals to this program, and find that providing parents or youth with small business start up is one of the most effective ways to help change their situation.
Not only does this provide a means of income generation to families, but it also provides hope. It supports parents in working towards a better future for themselves and their children, making them less likely to feel helpless and focus on the many stresses of life. Empowering parents to care for their children also helps re-establish the family dynamic of those families that have been reunited, as the children see their parents as their providers, and the parents feel capable of taking responsibility for their children. By integrating families into our income generating opportunity programs - even if they need some extra support in the beginning - we are ensuring we do not create a dependency and instead help build a stronger, more self-sufficient family. These families then contribute to the local economy, in turn creating a more resilient community!

In addition to small business start up, our income generating opportunities programs also include agricultural support. LFBS has previously received several hundred fruit tree seedlings from our partner organization "Trees that Feed". We hired an agronomy student to first care for these seedlings until they were large enough to be planted - and then to bring these tree seedlings to families and support them in planting them in their land, while advising them on how to promote growth. By helping families to plant we can provide - in addition to a source of income generation - a source of food security. If they don't have the means to buy food, they can use harvests from their gardens to help feed their families. Ideally, families will be able to consume a portion of what their land produces and sell a portion.

Supporting agriculture in rural communities also supports decentralization in Haiti, which is greatly needed.

Despite the fact that Haiti has such rich fertile land, food continues to be imported from other countries. As a result there is extreme inflation. When the value of the US dollar fluctuates or the cost of fuel increases, then there is a spike in food costs. To add on to this Port Au Prince was recently cut off from the South and the rest of the country due to violence and unrest. This has caused a shortage in supplies. If we can promote local production and local farming we can provide more stability in food prices. By helping families produce their own food and to sell locally in their community that will help protect them against the problem of centralization.

Supporting Social & Academic Reintegration of Street Children
In June of 2022 LFBS, accompanied by Haitian Child Protection authorities and other partners, held our Annual Street Child Meeting. The goal of this meeting, which we hold every year in recognition of Haiti's National Day of the Child, is to document the street children in Southern Haiti, to give them an opportunity to reflect and be heard, and to inspire them to reunite with their families/ envision a different future for themselves. This year, a main focus of our dialogue with the children was to prevent them from being recruited into gangs. The children and our team alike were deeply moved when they listened to former street kids who gave motivational speeches during the event.

LFBS plans to follow up with these children and their families in the coming months. There were 19 street youth who attended, and 7 of them currently want to return to their families and go to school. This will be a top priority for us as we focus on reuniting these children with their families, and assisting in their reintegration into the school system and their communities.

Families in need of support
Malnutrition in mothers and infants has become increasingly prevalent in recent months, and we have found many cases being referred to us by Haitian authorities and partner organizations in which families are in need of urgent support. For instance, LFBS is providing outreach to the following two families with emergency support, medical care and food…however we are also looking for more sustainable ways to help them in the long term.
Suzanne* recently gave birth to triplets. Due to the rising inflation and lack of access to food, she was so malnourished that she couldn't nurse them. Suzanne lives in a rural area along the coast with no access to formula, or medical care. The mother was currently bed ridden and the children were at risk of death because their mother is not healthy enough to nurse them. LFBS was able to transfer this entire family to a hospital several hours away where they were able to get the care needed, as well as proper nutrition for the infants. This required that our team work very long hours and we had to rent an additional vehicle to do so - but thanks to their dedication this family received life-saving care and have already been released from the hospital. LFBS is following Suzanne and her babies and providing support where possible. A long term support system will be required for Suzanne and her babies to have the nutrition and medical care that they need ongoing.

A second family who also had triplets recently lost two babies due to malnutrition. LFBS is supporting this mom and the baby who has survived. This mother has already been through so much grief and loss. With the support of LFBS and her local community we hope to empower this mom to raise her baby in a healthy, loving way.

*All names have been changed for confidentiality purposes.

Theory of Change Workshops

Our team on the ground in Haiti has started a very thorough process of undergoing Theory of Change workshops. Every single member of our team on the ground is participating in these workshops, making sure everyone has a deep understanding of all of our programs and why we do what we do. Through these workshops, we're also taking the opportunity to evaluate each of our programs and identify areas of improvement. The level of participation from our team has surpassed our expectations, and we are thrilled to have their input driving a bottom-up approach to our work. After these workshops are complete, we will be taking action to make our programs - including the income generating opportunities program - even more effective! We can't wait to have an even greater impact in the future thanks to your support.

Thank you!
Thank you for being a part of our incredible community of supporters and donors. While the situation in Haiti remains complex, because of you, we are making real, impactful, and lasting changes in the lives of children, families, and communities. You are a partner in this work and we couldn't do it without you. Thank you for your interest, support, and caring, and for being a catalyst for change.
Thank you for your shared commitment to our vision that every child in Haiti grows up in a safe, loving, and self-sustaining family.
Upcoming ways to support LFBS

Volunteer With Us!
Volunteers are an integral part of LFBS' success! We are very lucky to have a network of committed and enthusiastic supporters. Their work is key in enabling LFBS to reach our mission and goals. Volunteering with LFBS will enable you to expand your knowledge of child protection, human rights, and community development in Haiti.

We currently seeking individuals with knowledge, skills and experience in at least one of the following areas:
• Financial Expertise
• Construction/ Building/ Real Estate
• Legal/ Policy/ Compliance
• Fundraising/ Partnership Development
• Strategic Planning & Risk Management
• Human Resources and Corporate Experience
• Haitian Business/ Bureaucracy/ Governance
*Social Work/ Human Rights/ International Development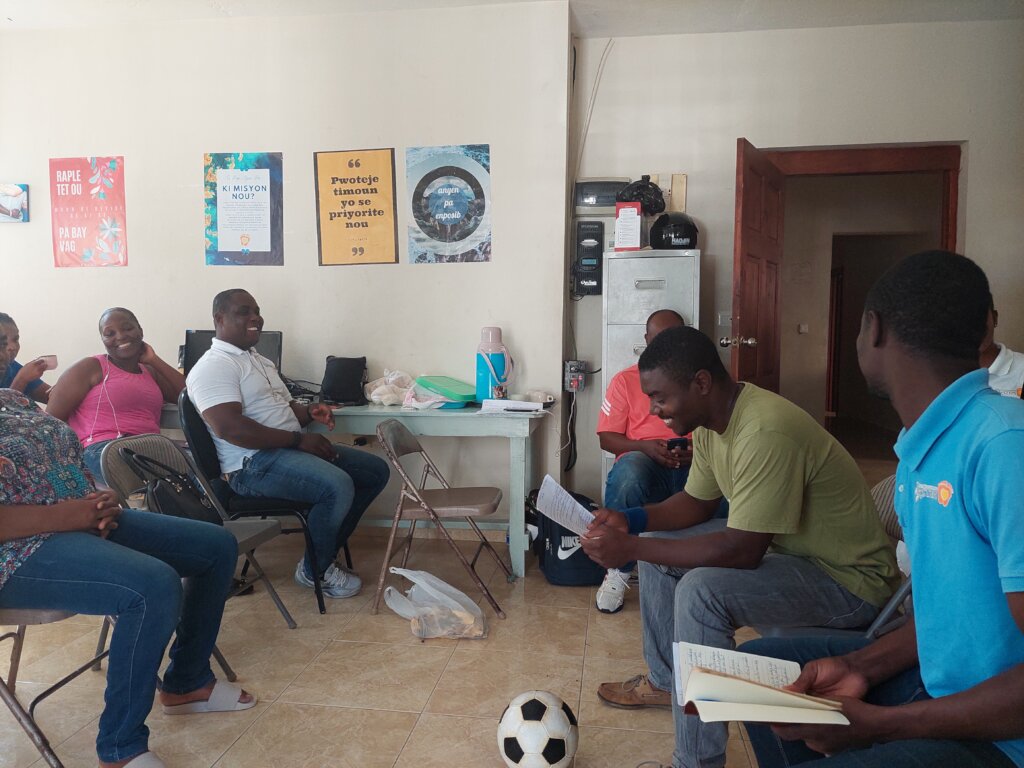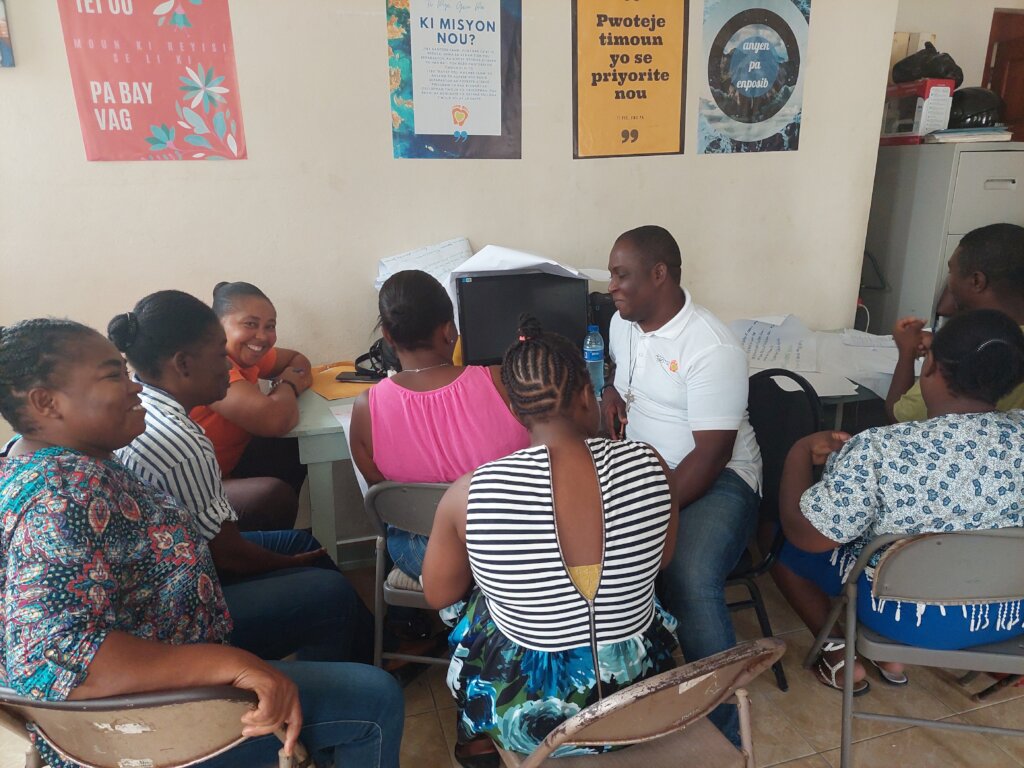 Links: