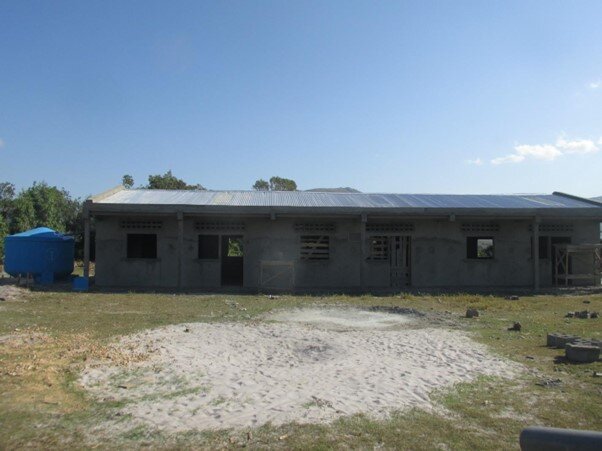 The three-classroom building at Sarisambo is complete! The additional two-classroom build is underway, with the first layers of foundation having been laid. Alongside this, work on the on-site teacher accommodation has commenced.
In Madagascar it is estimated that 6,900 Malagasy children die annually from water, sanitation, and hygiene (WASH) related diseases. 81% of schools in Madagascar have no water service, and a staggering 97% of the Anosy population do not have access to basic sanitation. By providing safe, clean water and sanitation, SEED's Sarisambo Project works to improve both education and WASH, helping reduce disease transmission, decrease teacher and students absenteeism, increase academic achievement, and help young girls improve their menstrual health and hygiene management, allowing for a positive and dignified learning environment.
As such, SEED's WASH construction activities at the lower secondary school are also underway! April saw five new gender-segregated latrines and a MHM facility constructed at Sarisambo Primary School, helping to reduce the student-to-latrine ratio to below national ministry guidelines. May welcomed the completion of one of two new latrine blocks, whilst construction of the second block anticipates completion in July.
After a successful pilot in Mandiso Lower Secondary School, Programme Sekoly now includes reusable pad-making sessions and MHM education in all projects at the lower and upper secondary levels. In March these sessions were delivered in Sarisambo Lower Secondary School and enabled female students to make three of their own cost-effective, durable, and sanitary menstrual pads.
The expansion and improvement of education infrastructure alongside comprehensive education sessions on menstrual health, STIs, contraception, puberty, and other key topics, helps provide an environment conducive to learning for the 726 students at Sarisambo Primary and Lower Secondary schools. Thank you for your support!