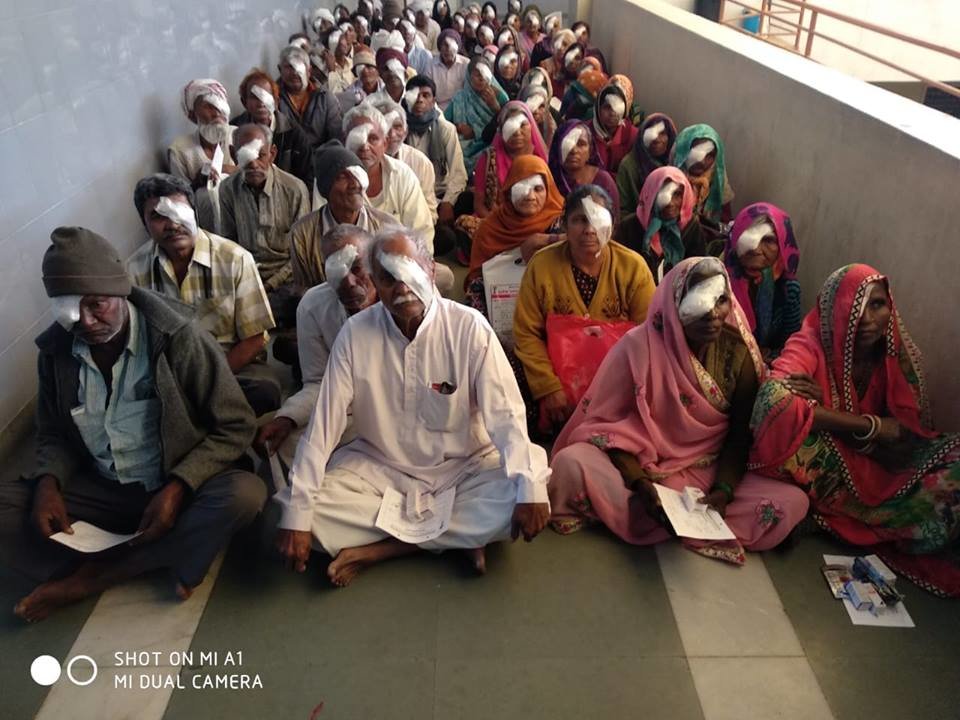 Dear Donors and Well Wishers,
Greetings from BPA India!!
Our heartfelt thanks for your incredible and unstained support to your project "Seeing is Believing" that is dedicated for the restoration of eye sights of poor, needy people who cannot afford the best quality eye care services. We are extremely delighted to inform you that through this campaign we have reached more than 12,00,000 people and more than 1,50,000 cataract were surgeries performed in the last 9 years since the campaign launched on Global Giving Website.
The eye hospital of BPA was started for cataract-related services to the poor and needy people. Now, the hospital has become a multi-specialty eye care hospital in Gujarat, which is one of the best Charity Eye Hospital. The hospital has the following specialized services.
Retina
Glaucoma
Pediatric low vision services
Keratoplasty
In the last six months, we have been able to provide Keratoplasty services to 123 patients at very reasonable charges, and free of charge to those who cannot afford. The results are very good, and all 123 patients are satisfied and able to see perfectly.
In addition to this, we had conducted 126 outreach camps, 38766 patients were diagnosed, and 3789 cataract surgeries were performed during the previous reporting period. The OPD patients were 26546, and 1378 cataract surgeries were performed.
"SAVE THE SIGHT" has become very popular in Gujarat. The Charity hospital has become very popular for its quality, and standardized services. This has attracted fellows and trainees from various medical colleges, even from other countries too.
Dr. Mohamed Ahmed Abousaleh, Egyptian Ophthalmologist, from Security Forces Hospital, Dammam, Saudi Arabia, completed his Advanced Phaco Training Program from BPA Eye Hospital.
8 fellows from different medical colleges in the state of Gujarat, India has come for advanced Phaco Training and completed the same successfully.
The hospital was visited by Dr.Pramila Gupta, Director General of health service, New Delhi and Dr. Praveen Vashist, MD, community medicine, AIMS, New Delhi.
Ms. Maya Nakajima, the Consulate General of Japan visited the Blind People's Association Bareja hospital complex
Visitor from the USA to Blind People's Association Bareja hospital complex, Elaine Steyn, program director, Oklahoma University. Armand McCoy, president, Trifecta communication, USA. Michael E. Mitscher, president, Mitscher and Associates. Michael j. Knopp, Director, Oklahoma City Boathouse Foundation. Cassandra Rigsby, Norman Director for creation of economic health.
The hospital will have an excellent Air Modular operation theatre that will help to conduct more surgeries in a day. As we have set the target to reach 20,000 cataract surgeries a year, we will strive hard to expand outreach programs, vision centers program in very remote to reach unreached in the coming years.
We request you to continue your support, guidance, and motivation to us. We request you to share your thoughts, views, and feedback that will help us to improve our services. We request you to visit your hospital whenever you are happened to be in India. We will provide all the hospitality.
Thanking you for your generous support and look forward to the same.