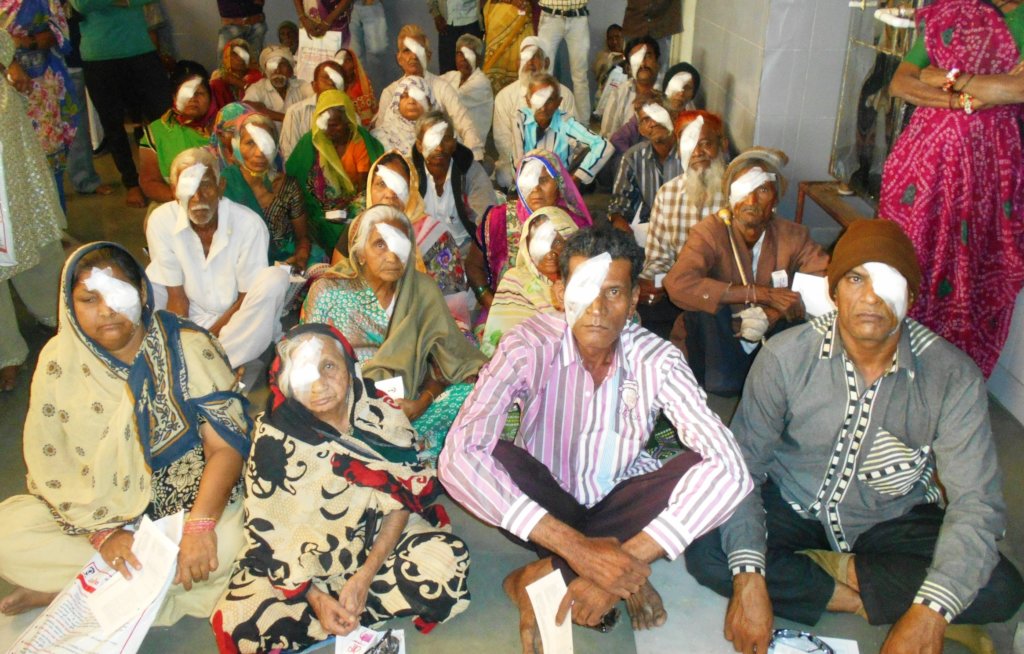 Dear Donors and Well Wishers,
Greetings from BPA!!
We are very thankful to you for your wonderful support and contribution made to the projects. Your support and contribution have motivated, encouraged us to reach out poor and needy people. The year 2018 was very fruitful, successful for us. We have been able to reach out to more people especially lives in tribal areas and urban slum areas. We have started 4 vision centres; two in tribal areas, one in the urban slum area, and one is in the rural area.
In the year 2018, we have started retina, cornea, and pediatric vision centre in our eye hospital. These specialist services have increased our reach, and now we provide quality services to people at a very affordable cost.
We have conducted 136 outreach camps at different locations, and the first time we extended our services in Jodhpur district of Rajasthan. In these 136 camps, more than 35000 people have been diagnosed and provided spectacles to more than13000 people. In the year, 2018, we provided free cataract surgeries, to11756 people, the majority are from Tribal, rural and urban slum areas. These all we can do and accomplish only because of your support, and contribution.
In the year 2019, we are committed to improving our quality of services in the hospital, vision centres and in our outreach camps. We aim to serve more than 50,000 people and free cataract surgeries to 15000 people.
We look forward to your continuous support, cooperation, and collaboration.
Thanking you