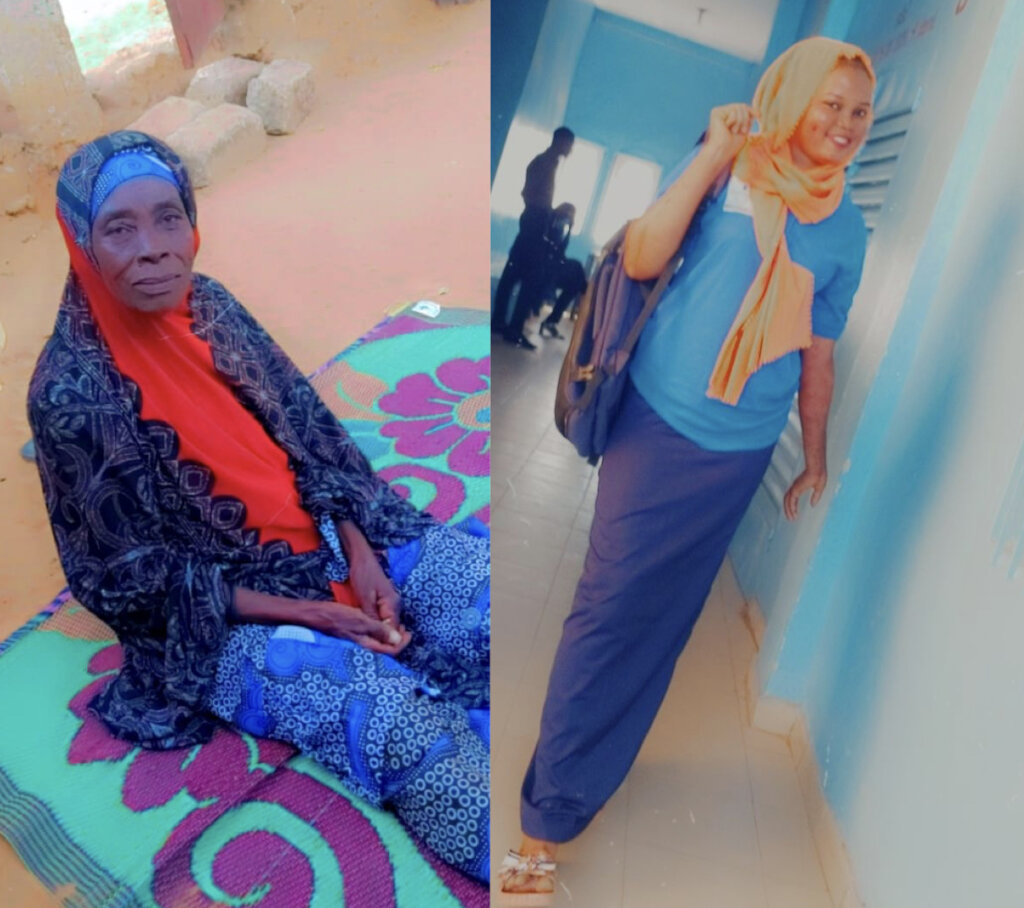 Happy National Day of Nigerien Women !
A public holiday not so well known and yet a very important date for women and girls in Niger : MAY 13th !
The celebration of the Nigerien Women's Day on May 13th has its own unique place next to the International Women's Day on March 8th.
A bit of History
The origins of this holiday go back 30 years and commemorate a march that took place in the streets of Niamey by women demanding their political rights and reclaiming more involvement of women in national institutions. One year later, May 13th was declared as a national holiday and has since become an annual tradition and celebration.
Why May 13th is Important for young girls and women
This date marks a turning point in 1991 for the participation of women in Niger. The annual celebration of this date has brought more visibility to Nigerien women's achievements and we can clearly witness the positive impact they are starting to make on society today as they continue to defend women's rights. For example, more and more women are working and studying in areas previously reserved essentially for men, like attending business schools and following computer training programs. There are an impressive number of women Ministers in the Nigerien government today, as well as advances being made for gender equality in education where more girls from a young age have access to schooling and thus escape early marriage. More young women are specialising in scientific and technological areas and preferring to receive an education before being married.
The challenges are still there : the cold, hard facts
Child marriage is a common practice in Niger, one of the countries with the highest child marriage rates in the world. About 75% of Nigerien girls are married by their 18th birthday, and 28% are married before their 15th birthday. Families who struggle financially often marry their daughters off for the bride price that comes along with marriage in Niger.
The overall literacy rate in Niger is one of the lowest in the world. The national average is 19% and women's literacy is 11%. Less than 1/4 of women of all ages are enrolled in the education system.
BE THE CHANGE… following the spirit of MAY 13TH…
Our non-profit organisation, "Les Amis de Hampaté Bâ" is passionate about empowering underprivileged Nigerien girls and young women through education. This is our abiding commitment in spite of the hard challenges it involves.
We are aghast to see the number of women and girls who lose opportunities each year due to lack of education or early marriage.
Therefore we encourage women's literacy by persuading parents to make schooling a priority for their daughters.
Thanks to your support, we are proud to be able to finance scholarships, giving young impoverished girls with illiterate parents, the opportunity to study. We are able to offer them a quality education from Hampaté Bâ School, with a diploma in hand before getting married, so that they can find their place in society and break the poverty cycle. We further support both financially and through coaching some of our Hampaté Bâ alumni, who would like to continue on to post-Bac studies in higher education or vocational training, for example in Medical Studies and Business Schools, as well as in Institutes of Technology. In this way, we are able to provide them with training and access to competencies previously reserved for boys and men.
Today, on this Nigerien Women's Day, we would like to acknowledge our scholarship girls at all levels and all ages and commit ourselves to giving opportunities to these courageous girls and equip them with the skills they need to reach their full potential. Our impact is widespread and certain; some of our girls who entered Hampaté Bâ School at 12 years old are now alumni involved in diverse post-Bac studies and training : humanitarian law, private law, administration, finance, taxation, human resources, computer management, law enforcement and sports.
And perhaps in the future, one of our scholarship recipients studying law, administration, or education will become one day a woman leader of Niger, committed to the development of her country : a future minister or deputy?
Testimonies from some of our scholarship recipients :
"I am a firm believer in women's rights. I will never forget how lucky and grateful I was to receive a scholarship from les Amis de Hampaté Bâ when I was 12 which allowed me to go to Middle School, whereas my family couldn't afford to pay tuition, especially for a girl. I got my Baccalaureate and went on to university which changed my life. I am now doing Humanitarian Law Studies aiming to get my Masters Degree next year. I hope to become a woman with exceptional leadership in advocating for social progress, a lawyer committed to promoting the advancement of human rights and women's equality." Abida, Humanitarian Law Studies, Masters level.
"I had the best grades in my class and I am a girl. I couldn't believe that I was actually excelling in computer studies, a subject that is usually followed mainly by boys. My mother sells water in the streets and is illiterate; my dad died when I was 3. I am so thankful to Les Amis de Hampaté Bâ for coaching me and for giving me this dream opportunity to follow vocational training which could lead to a good job in computer management. I honor the efforts of my mother and am glad that I will be able to help her out financially in the future". Habiba, Computer Management, African Institute of Technology.
"I chose to follow medical studies and thanks to a scholarship funded partially by the State and partially by the Association, my dream has come true. I am so grateful for this support. Helping women of my country to have better health conditions is my passion. On this day, May 13th, I remember the Nigerien women who lost their lives as a result of violence, unsafe childbirth or inadequate medical treatment. These deaths must stop and I want to help! I admire the underserved women of Niger for their intelligence, strength, and resilience as they raise their families in very difficult conditions. I hope to do everything I can to help them lead a healthy and productive life and also improve my country¨. Samira, 2nd year of superior medical studies, ISS).
Conclusion
Our non-profit desires to do everything possible to empower young women in Niger through education. We are committed to our scholarship girls' well-being and are doing all that we can to help them have access to health services and education as well as the right to live safely. We hope you will continue to participate towards to this very worthy cause.
Your kind donations will contribute to a more positive outlook for young women in Niger and will be prime in making a difference in their lives. Together, let's help empower girls and young women and make a difference in their lives!
We thank you humbly for your generosity and consideration.