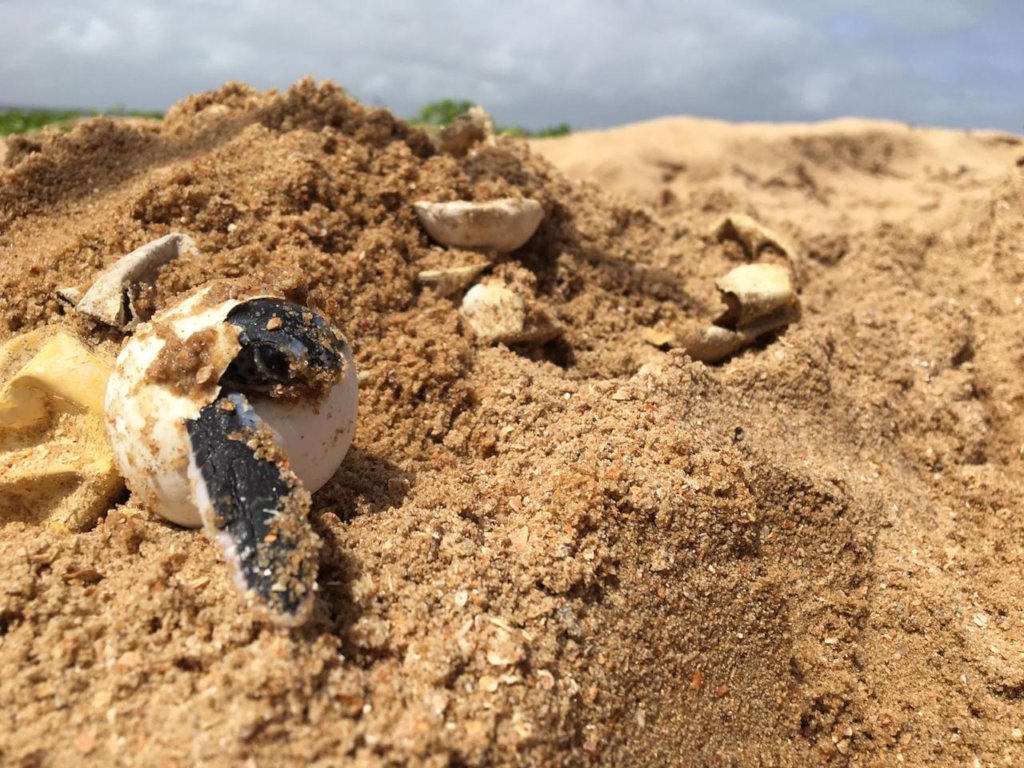 In 2018 we decided to focus more on sea turtle awareness after we learned that this was necessary for Suriname. How did we know? In 2018 we went to various schools, community service organizations, and political parties with an expo about the sea of Suriname and a survey about the ocean. This survey and conversations with various people revealed that little is known about sea turtles. Besides, there are still people in Suriname who eat the eggs. And our beaches and sea are still being polluted by trash that people throw in the rivers. For us it became clear that there was a lack of awareness, so if sea turtles are little known, how can we protect them? For us, it became clear that filling the gap in knowledge about sea turtles and the laws and regulations that protect them was a priority.
Our response came in the form of the Sea Turtle Community Program. Within this annual program, we aim to educate the people of Suriname more about sea turtles and actively involve them in the research and protection of these animals. At the beginning of 2020, we prepared to take groups of volunteers and university students to the nesting beach of Braamspunt. Before that, they would follow three days of theory lessons. In the field, they would help to collect sea turtle data and see for themselves what it is like to protect these animals. But then came COVID19….
As a result of COVID19, like many organizations around the world, our workshops could not continue, and we had to reorganize our fieldwork. The question was: is it possible to find volunteers in these uncertain and, yes, scary times? Fortunately, the answer to that question is: yes, it is possible!
We were able to get together a group of great volunteers. Students, teachers, and citizens with a love for nature willing to join us in the field in these uncertain, and scary times. Thanks to these great volunteers, were able to do a lot of work, such as collecting data and saving sea turtle babies from predators (true story)! It was a unique experience for the volunteers. Most of them have seen sea turtles for the first time and now have great stories about seeing them hatch and saving them from predators.
This group of volunteers has gained a lot of knowledge and experience, which they can share with their friends, fellow students, family, and neighbors. Now that they have experienced the conservation concerns in the field, they can better advocate for the protection of these amazing animals. After all, when you know better, you can do better!
This year's nesting season has come to an end, but the volunteers still ask: When are we going back? With your help, we can tell them: Next year, when the nesting season begins again. With or without Corona!
At the end of 2020, we want to thank you for your support and wish you a good end of the year celebration and a 2021 that will be good to all of us and our planet! Stay safe and healthy