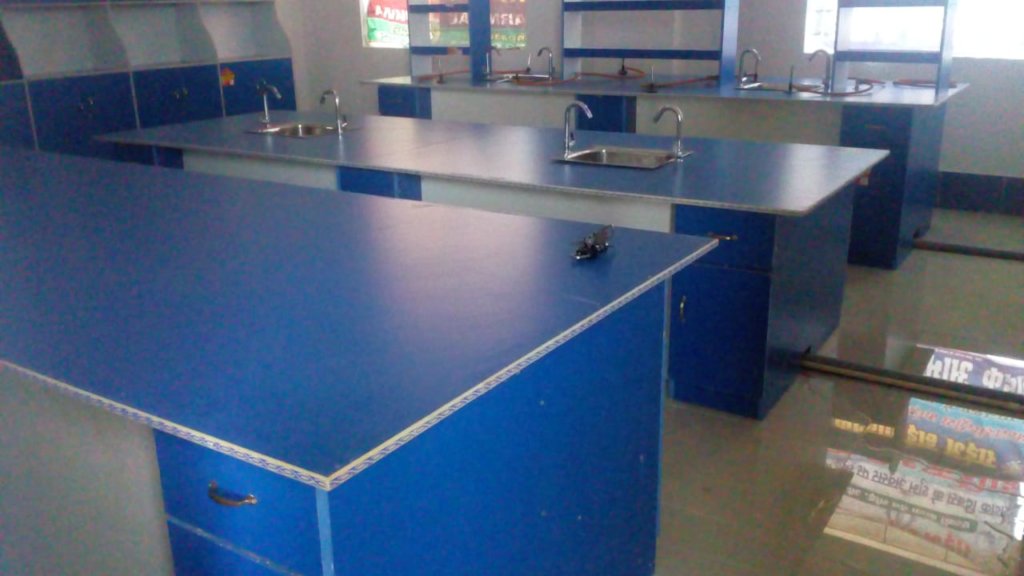 Dear Friend,
I am happy to share that with your kind support, we were able to reach 80% of our project budget and our composite science lab's construction part is completed.
We will submit our application for C.B.S.E affiliation for 2021-22 batch by 30th March 2019 and for that we are able to complete the composite science lab just in time to submit for inspection.
Our lab construction is finished now and we have also furnished it with 2 tables for Physics, 2 tables for Chemistry and 2 tables for Biology experiments. We have also constructed required cupboards for storage of lab equipments.
I am sharing few images of constructed lab and I am sure it will delight you as it is pleasing us.
We have utilized all the amount received from Globalgiving platform for this, and have deferred some payment for furnishing(Around INR 1 Lakh), that will be paid to vendor over next 3 months. We have few equipments at lab and need to purchase the rest(Budget about INR 1 Lakh).
We are bang on target with our budget for lab construction. With generous supporters like you, we hope to raise the remaining(~ USD 3000) amount for project by end of April for remaining payment to vendors and completing purchase of required equipments for experiments.
On behalf of students who would benefit from this facility, we thank you again for your encouragement and support to finish this much needed project for a village school.
Thanking You,
Management of Rise High Public School, Aurangabad, Bihar