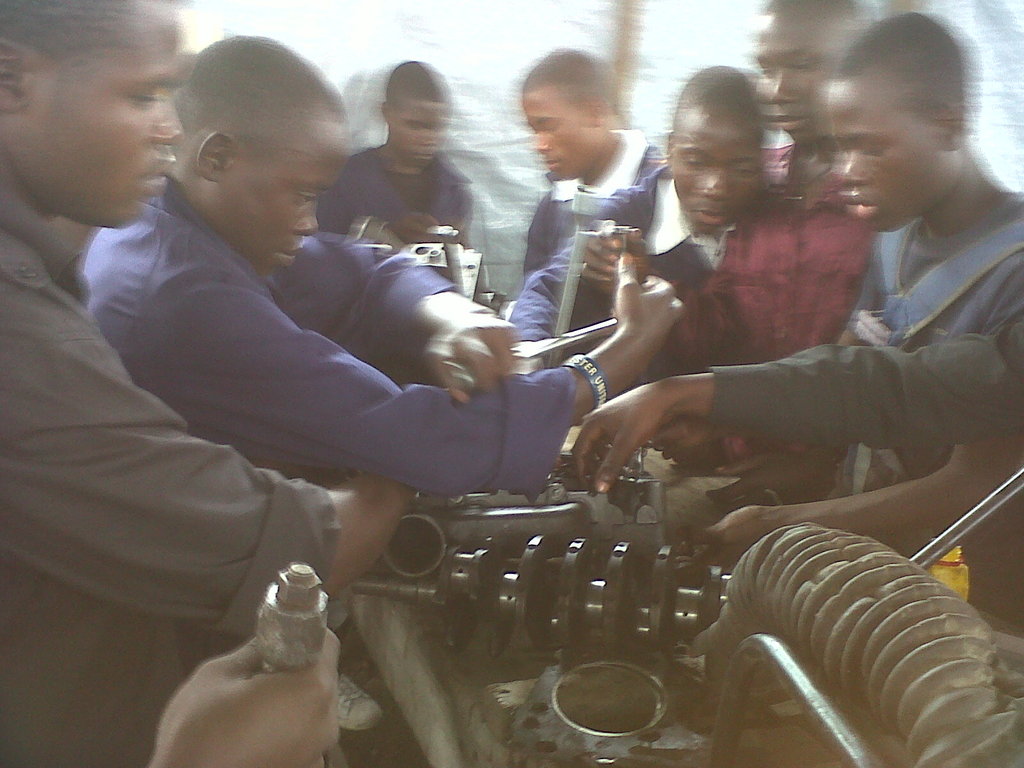 -Progress of our project:
Peace is coming back since the end of last year. However, many children out of school are many; some from militias other were victims of armed conflict. Children's Voice through four centers is contributed to the education of many vulnerable children in schooling program, vocational training, and literacy. Children get a psychosocial assistance, family mediation and economic and social reinsertion. The age of those children and teens are from 14 to 17 years old. They are happy to be skilled enough for a better future.
- Story of beneficiary:
"My name is Bahati. I was one of street children in Goma town. My two parents died when I was very young. I was happy to be received at Bujovu Children's Voice center. I was trained in mechanic program. Now I know to drive and to repair car. I live with my 2 sisters and 3 brothers when before they were also living in streets. From my work I can pay food for them.
I learn to save 2$us per week into the cooperative to prepare a better future to me and my brothers and sisters."
- Accomplishments and impact:
Every year, More than 150 teens are skilled in vocational training in sewing, carpentry, mechanic, and hairstyle. We provide them:
- Access to a safe environment , family reinsertion and following up
- Access to read and to write for young from 9 to 14 years old
- Access to vocational training for those up to 14 to 17 years old
- Access to health support and potable water
- Access to some basic toys and educational resources
- Child rights training for parents, guardians, police, local authorities and children
Budget used:
Up to 11th May 2014, we have raised 4675 $us in 135 donations. We paid training material, equipment and accessories, maintenance and paid trainers.
- Upcoming or past events
In post conflict country as Democratic Republic of Congo, many children are living out of school. Many of them have been used in armed conflict, other work in mineral site. Some are abused and neglected and have little or no literacy skills. Those who are welcomed in the centers training get some education, protection and prepared for a best future in the community.
- Thanks
We would like to sincerely thank our donors for this generous donation through GlobalGiving to the School Scholarships for Vulnerable Youth. Every donation helps ensure that we can continue helping our community.
May 2014, Children's Voice, Goma DRC