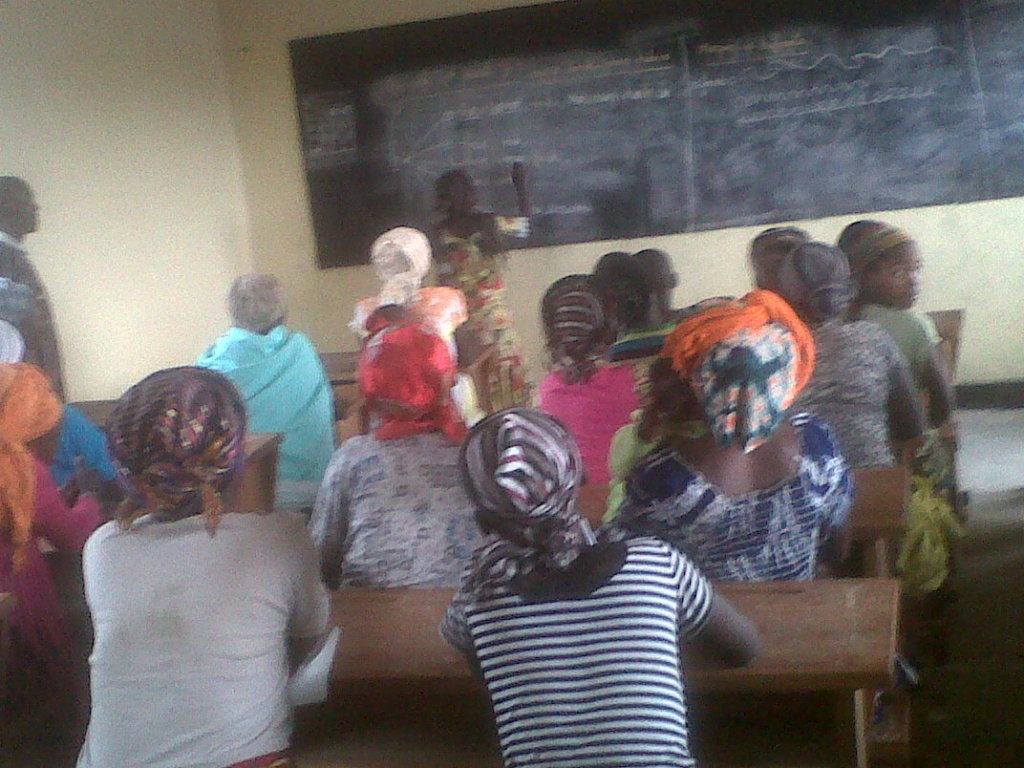 In rural regions, women are limited because of their inability to read and write. This situation has a bad impact on themselves, to children and the whole family, community and society.
This project which is funded by the Guernsey States for 12 months, is supporting 150 women and girls in Kibati, through Children's Voice in Nyiragongo territory around 12 km from Goma town, in the Democratic Republic of Congo.
The program has three goals:
- To allow women and girls literacy skills ;
- As mothers and sisters, to enable them for the better follow children's schooling such as at Kibati center in catch-up program;
- To improve women's self-confidence and give them time to share experiences and initiatives in developing their villages and communities.
Consolata Wimana: I am married and have 5 children. I am happy to be able to write my name and to read some reports from my children. I was shame to come near those who are educated. Now I want all my children, boys and girls, to go to school. Among all my family members, I am the first one among women to learn to read and to rwite.
Elisabeth Kabumba, I am so excited to be able to read and to write. This time, I vote myself when last election I could not and someone did for me. I still think he took had voted his candidate, not mine.
We thank our donors, how big is their generosity in educating women, which is to educate all the nation especially this moment waiting for election.