Project Report

| Jan 4, 2023
CBE school not only educate children, but also keep them from a risk of harm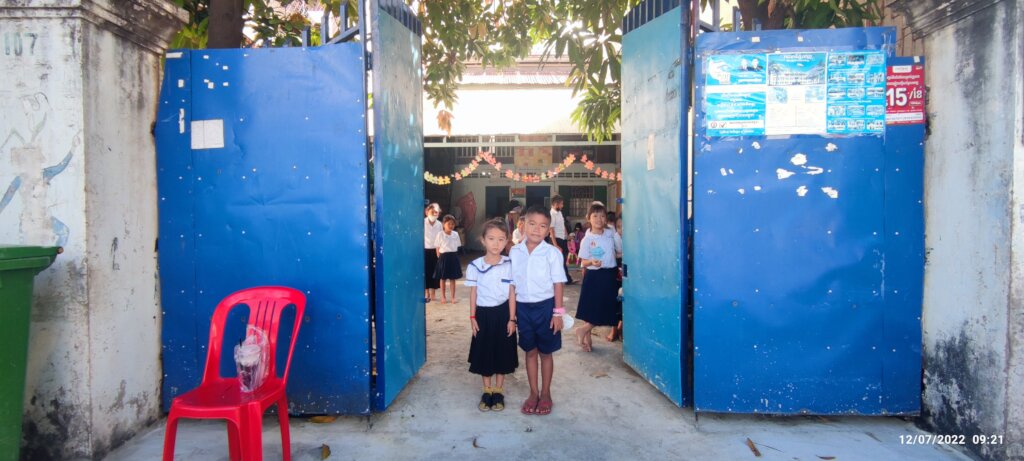 Two siblings, the older brother is Sambath, 7 years old and the younger sister, Sreynang, 5 years old, who are studying at the primary school were locked in the small rental room by their parents, Sreyneang, 44 years old, is their mom who is a food seller in the street and Mr. Sophat, 37 years old, is father a Security Guard who have been relocating into #22 Village, Sras Chak Sangkat, Kan Duon Penh, Phnom Penh City since 2020 from Kampong Cham Province, staying in the rental room cost 60.00 USD per month. Because of poverty, they can't send their children to a private school for additional education like others. In their free time from public school, while the parents had to get out for selling food and work, the two children were mostly hanging out with street children that why they were locked in the rental room to avoid them walking away far from home with street boys. Otherwise, their children might use drugs or commit any illegal activities lured by their friends and/or any harm to them unavoidably. Certainly, it was a wrong decision, but they had no choice and they could not feel concentrate on selling and job. The mother of two children normally needs to take time to check home often for monitoring the children whether they were at home or studying in a locked room whenever the seller is not too busy or make a call to her neighbors to see instead if the seller was busy.
"The CBE-School is a place helping to deal with the burden of poor families like mine so that I can move forward in enhancing my family's livelihood", Mrs. Sreyneang said. The seen difficulty of her family, the neighbors advised her to register the children to access education at CBE School, and then, she talked to the village chief to assist her to request to the CBE school manager. Having known the story of the 2 children, it was drawn the attention of the school manager and led her to visit directly at their home so she decided to forward the request to the SCC management team to allow them to gain additional education. Since they have attended the school, they stop going out with a stranger boy and focus on their education. They are socializing and friendly with other children even end of the class they are still at the school complex to read books and play with other classmates and like to talk with foreign volunteers. As the result, they got a high score and upgraded to the next level for the next year.
Living with hope and meaningful life. The mother said that I was very happy when my children stayed at home and read books or played with their schoolmates only, stop hanging out with the boys like before, and they have a better read and write Khmer and English. Moreover, they had changed their attitude by respecting and greeting elders, and parents and more focus on their homework. She added that I had extended the period of my selling to two more hours per day since her children had been accessing the CBE school. So, my income had been increased than before and I do hope that I will have a good family with educated children.