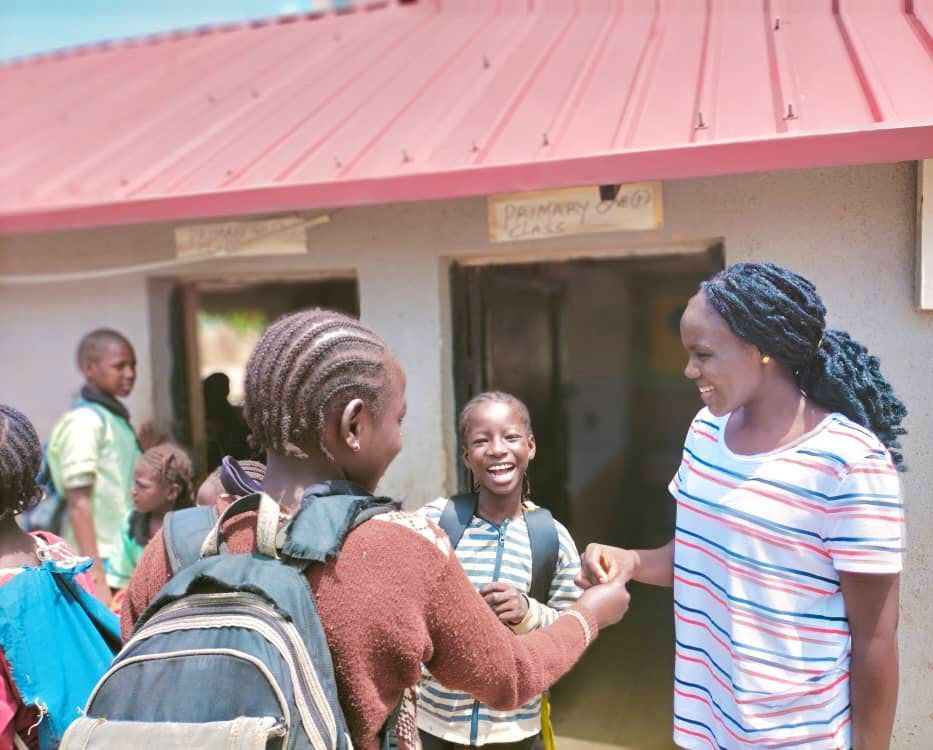 Our 35 scholarship recipients are successfully wrapping up their 2020 - 2021 school year. The girls attend Brightland Academy in southeast Nigeria, Foundations Academy in northern Nigeria, Anglican Girls Grammer School in the capital of Abuja and Fruitful Vines in southwest Nigeria. In May, we were excited to welcome a new partner school to our program - Lightway Academy in Abuja.
When the pandemic hit Nigeria last year, we donated tablets loaded with e-books and educational software to help our scholarship recipients and their classmates continue learning. Since that time, the tablets have been integrated into the academic programs at our partner schools. Students continue to read and learn at a higher level than before the pandemic. We donated 220 tablets in 2020, and earlier this year, we donated another 110 tablets to worthy students at our partner schools.
BILKISU'S STORY
We met Bilkisu six years ago, after she was forced from her home by Boko Haram terrrorists and spent years shuttling perilously between displacement camps and temporary shelters.
Though she had endured the darkest of times, we immediately recognized Bilkisu's fierce resilience & innate brilliance. We were honored to have her join our first class of our David Oyelowo Leadership Scholars.
Bilkisu excelled at school, serving as a student leader and even winning a national writing contest. When she graduated last year, Bilkisu enrolled in online university classes and accepted a position as an assistant teacher at a refuge camp in Abuja.
"Every day, I get to give hope to girls in the same position I was once in," said Bilkisu. "What an inspiring way to show my gratitude for all I have received from my GEANCO family."
Bilkisu empowers the next generation, in quiet celebration over the terrorists who once sought to destroy her. For that, we rejoice, and we give thanks to you!