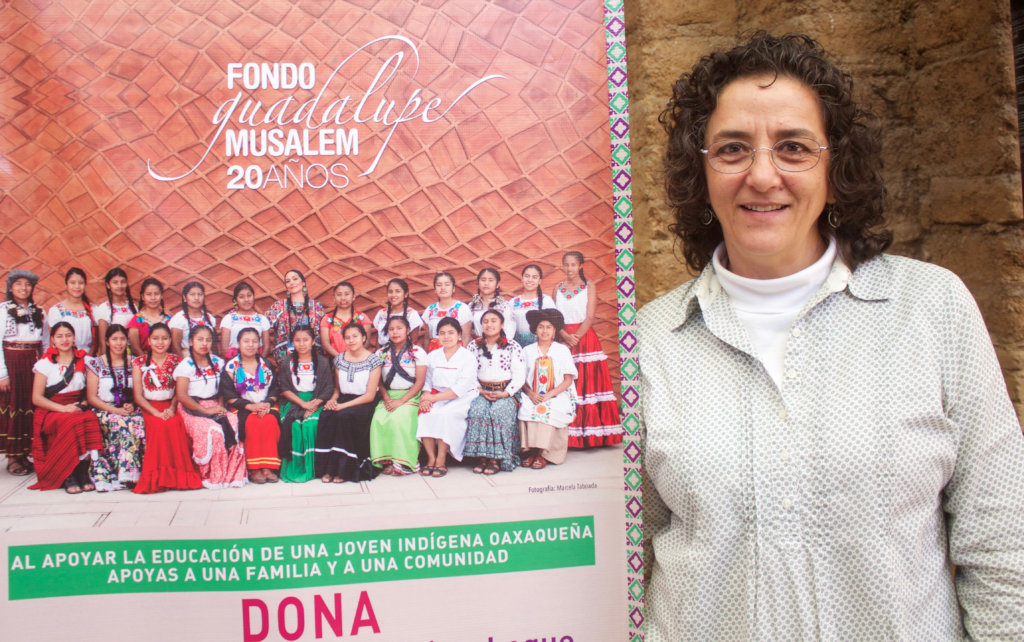 I am Lina Herrera, president of the Guadalupe Musalem Fund.
23 years ago I had the privilege of mentoring the second grantee of the fund. It was very special to be close to her, learn from her traditions and witness her challenges. I also watched her grow, mature and empower herself.

Since then, I have to collaborate voluntarily for this organization. This is work that inspires, nourishes, and teaches me the value of what is possible. I learn from these wonderful young women what is tenacity, simplicity, pride in their culture and the desire to continue studying and meet their goals.

It is not an easy task to excel in school, the circumstances in which these girls unfold include disadvantage and inequality: they are women, they are indigenous and they come from families with limited financial resources. They are young people who are at risk of dropping out of school because they live in an environment of profound gender inequality, the opportunities are not the same for men and women and yet, most of them, do not let these challenges take away the opportunity to continue studying and weaving the reality of their dreams.
It is worth mentioning that some of them travel up to 3 hours each way, every day, just to get to school from their communities.
For many, this vision includes helping their family experience a less difficult life than the one they have, and, not only do they get ahead but, they achieve much more than is expected from them.
From 1995 to date, 153 young women have been supported with high school scholarship and 46 who have benefited throughout their entire university career or part of it. We soon realized that it was not enough to give them the grant money, since they come from their communities (some of which are several hours away), we also offer them: a monthly stipend for her, the accompaniment of a mentor, academic support, workshops on different topics like violence prevention, leadership, equality of gender, community development and medical and psychological care.

Recently I taught them a course on "Conflict resolution at school", which offered them tools to help them have a more assertive communication with their classmates, teachers and family members; I was amazed at the way in which they understood the concepts, the testimonials they shared when applying the techniques at home, were extremely moving.

All this could not be a reality without the donations generously provided, by you and all the people who think like us at the Fund: access to education can change someone's life.

We are very excited to share that, with your support, by the end of October we achieved the initial goal of raising $ 18,000 US Dlls, enough to support 10 (of the total of 25) young high school students through the 2019-2020 school year. In addition, another 14 women get support for university studies in the same cycle.

We will close the year 2019 with a total of 60 women supported! We invite you to continue collaborating to our cause, to empower more women to have access to their education.
Thank you for making possible the fulfillment of so many dreams in Oaxaca, Mexico!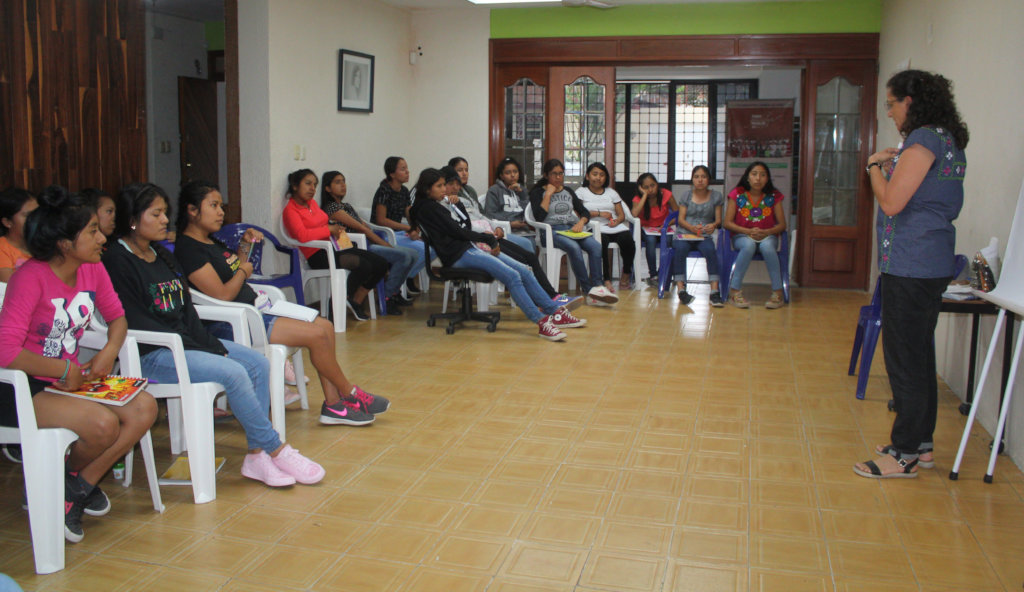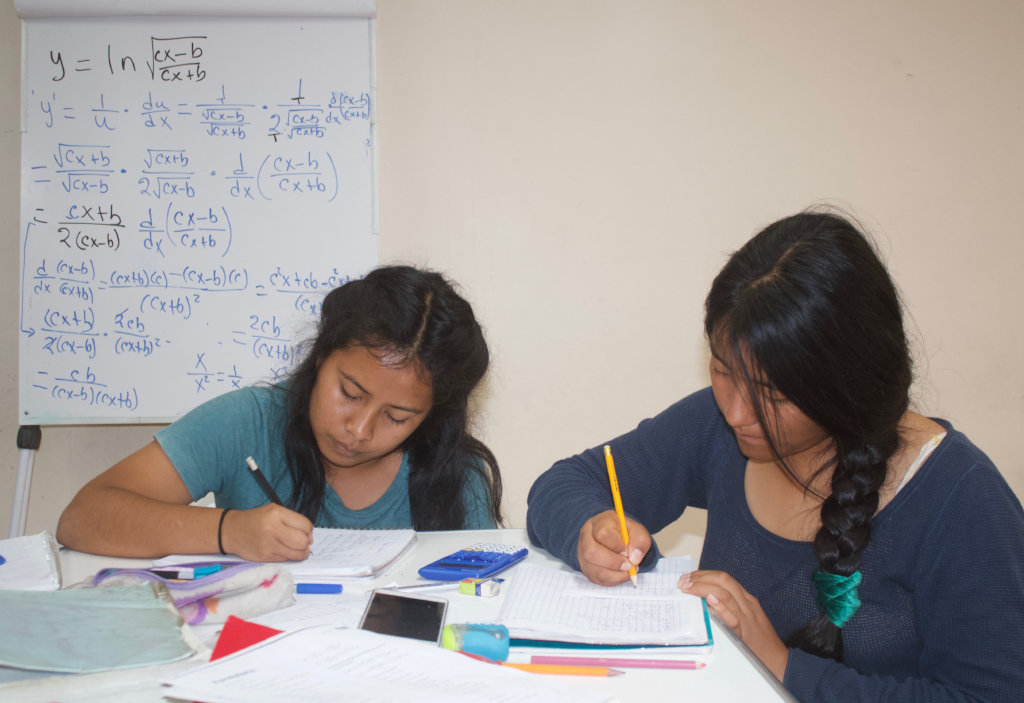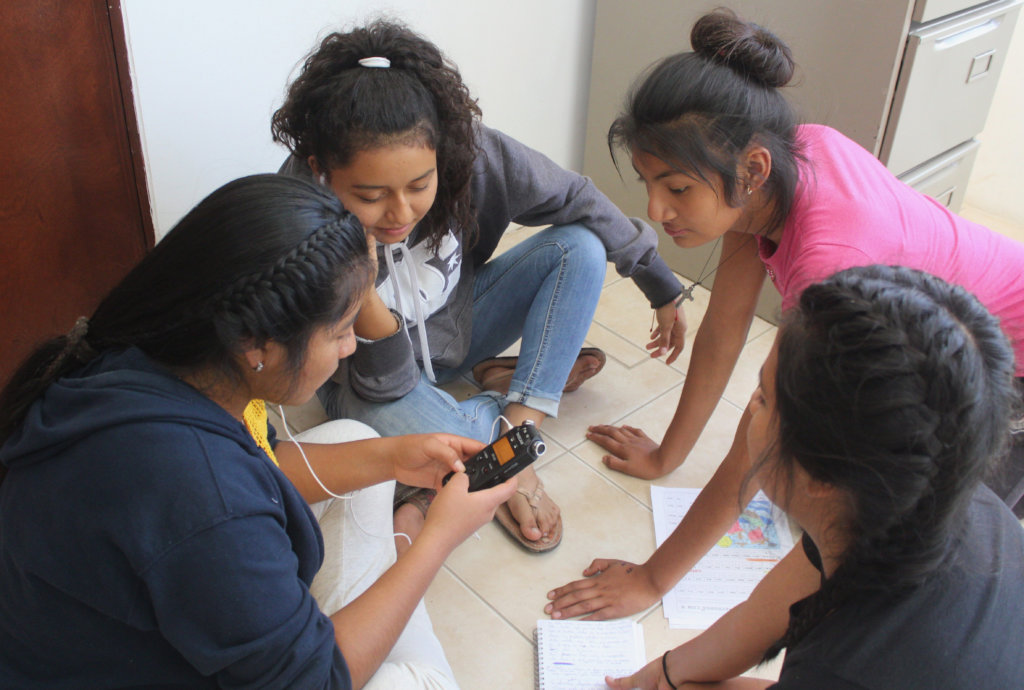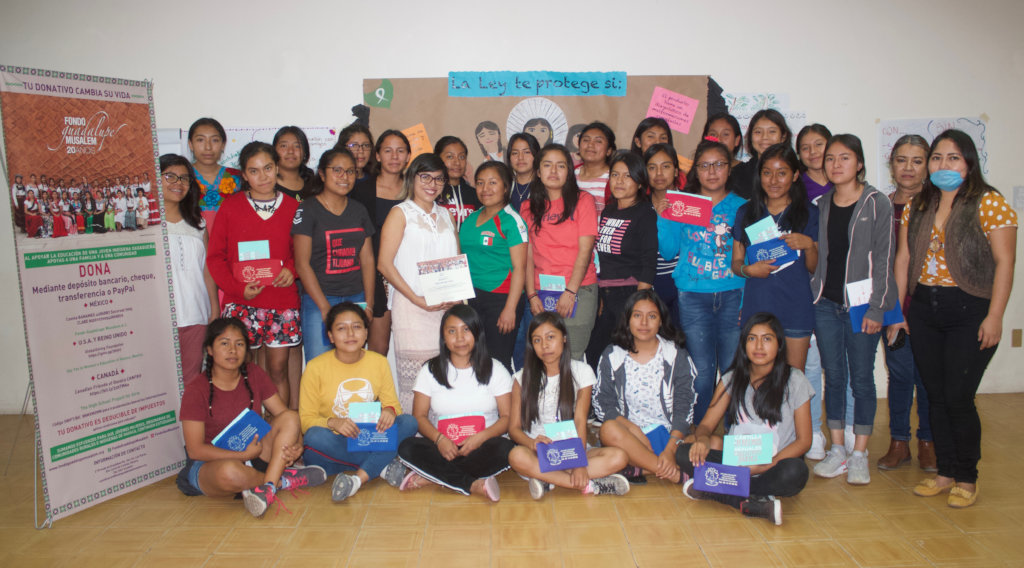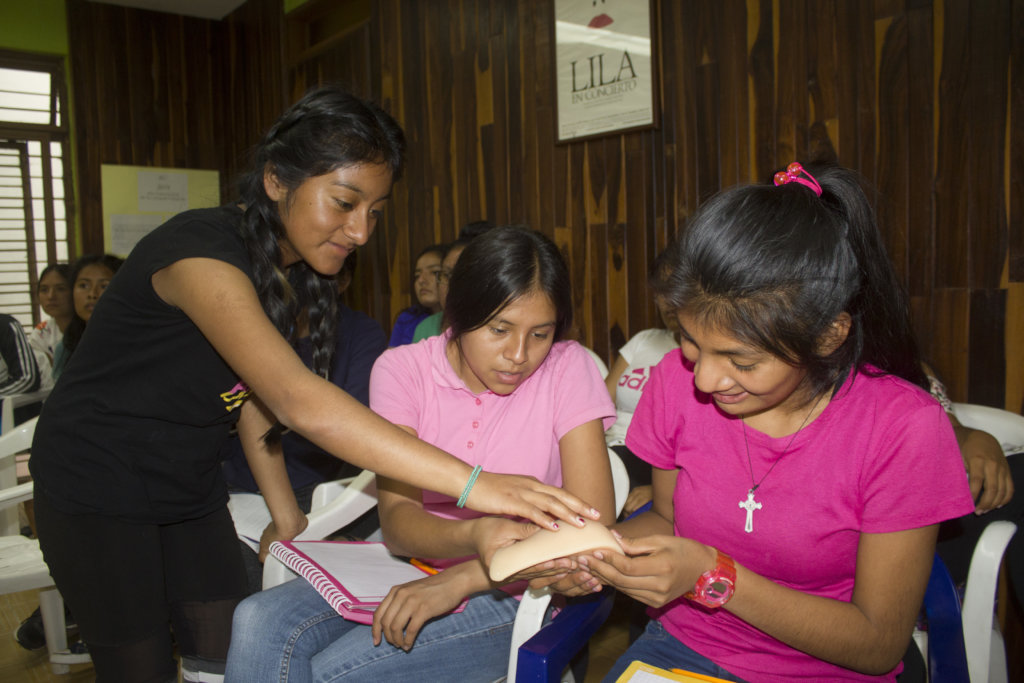 Links: