We are OVERJOYED to share with you that just recently, our team met with the Forest Minister of West Bengal as seen in the photos above, and he has agreed to launch our EleSence project to help save elephants from getting killed by the speeding trains. He has been impressed by the significant progress we are making.
And of course, I will be at the inaugural cermony of the EleSense project, along with the forest minister and other members of the forest department, as well as the railway authorities, as I am traveling to India in January 2023. During this time I will be visiting all of our project sites in West Bengal, Odisha, Kerala and one more state that I will share with you when the timing is right (as dicussions have just begun).
Since the launch of multiple projects - Flashlights, EleSense, Elephant Friendly Fencing - all with your support - there hasn't been a single railway track deaths in West Bengal. And neither has there been any elephant or human deaths in the 3,000 Sq. Km. area where we're working with 50 villages and around 8,000 tribal people.
There's so much good happening in West Bengal that the forest department is now requesting us to expand our projects in other regions as well. And every step of the way we will continue to collaborate, not only with the government and grassroots organizations, but also with the indigenous people who are helping us design the device.
So what's next?
Well, we will continue to expand this project surrounding the elephant migration pathways that train tracks cut through, until we curb elephant deaths on the West Bengal train tracks.
BUT THIS IS POSSIBLE ONLY BECAUSE OF YOUR ONGOING SUPPORT!! So, THANK YOU from the bottom of my heart on behalf of our Board of Directors and Trumpets of Gratitude from the elephants of West Bengal!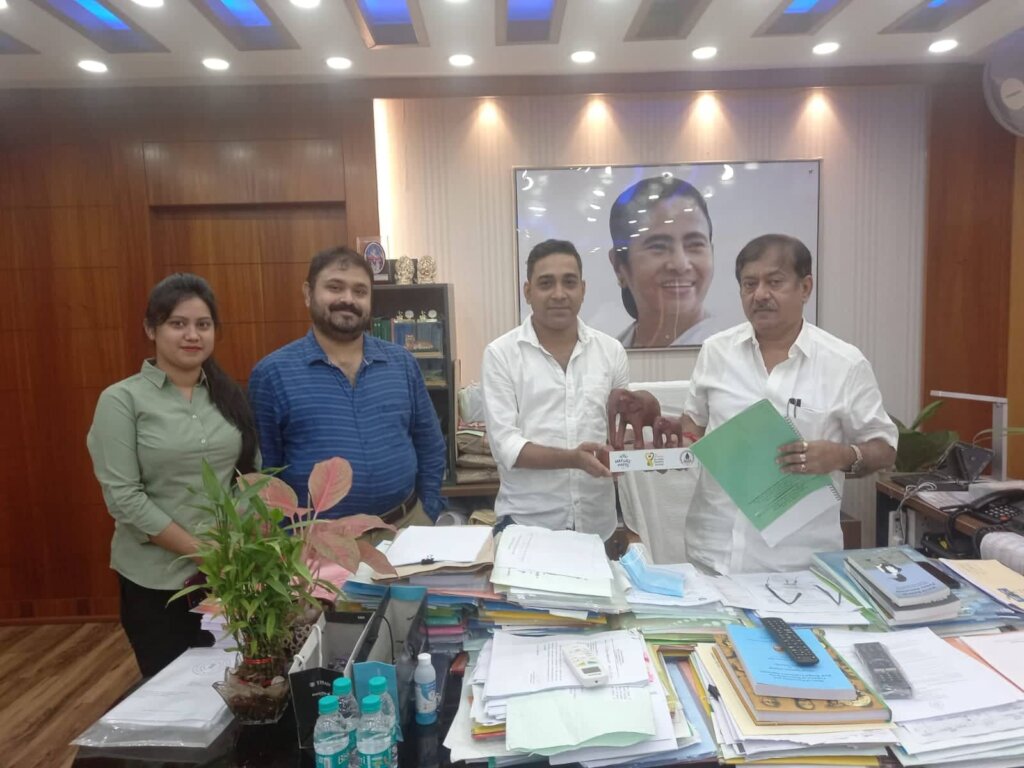 Links: