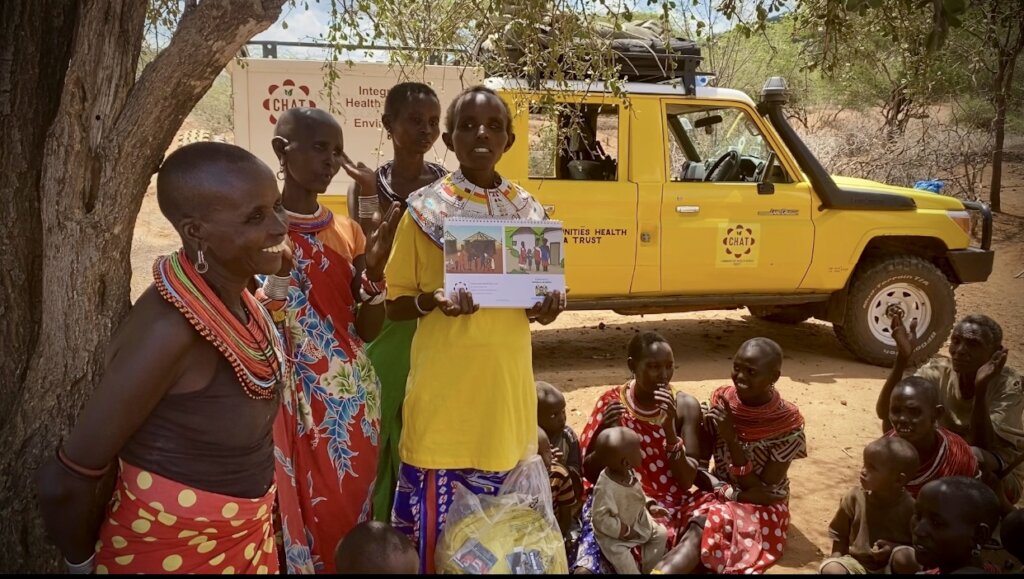 "I was devastated when I found out I was pregnant with my fourth child! I could not believe I was getting another child, yet I had been telling people to plan their families. What would they think of me? I kept asking myself." CHAT's CORP partner, Sportman from Leang'ata, started. "To be honest, I had postponed the date for the removal of my 5-year implant and insertion of another one. This has always been my preferred contraception method. I chose to wait for the health facility to be restocked since it was out of stock. I should have gotten something to keep me safe for the time being, but I did not. That was a huge mistake."
"When the facility was restocked a month later, I went in for the implant, but first, I had to be tested for pregnancy. At first, I was so confident that I was not pregnant, but then I started doubting myself when I realised, I was not protected against pregnancy - and the test proved my fears right - in a few months, I would have a baby, AGAIN! So, instead of getting contraception as initially intended, I was started on the antenatal clinics."
"My husband did not take the news very well. He immediately started worrying about the pressure of feeding, clothing and educating the children. We want to provide a better life for our kids, and if we continue with this trend, we will be unable to get out of the scary cycle of poverty!" she lamented. "Well, I learnt my lesson. I am thankful that with the knowledge I have gotten from CHAT, I will always ensure there are enough family planning commodities in stock to serve all the women I refer for services during the door-to-door backpack." She finished.
Thanks to GG support, in the past three months, CHAT was able to reach a total of 11,943 individuals with behaviour change information (bcc). 3,097 family planning clients received different contraception methods of their choice, of which 2,073 chose the long-term pregnancy protection methods of 3 & 5 years - against unwanted pregnancies.
"When women are able to plan their families, they are better able to plan their lives."
Hillary Clinton