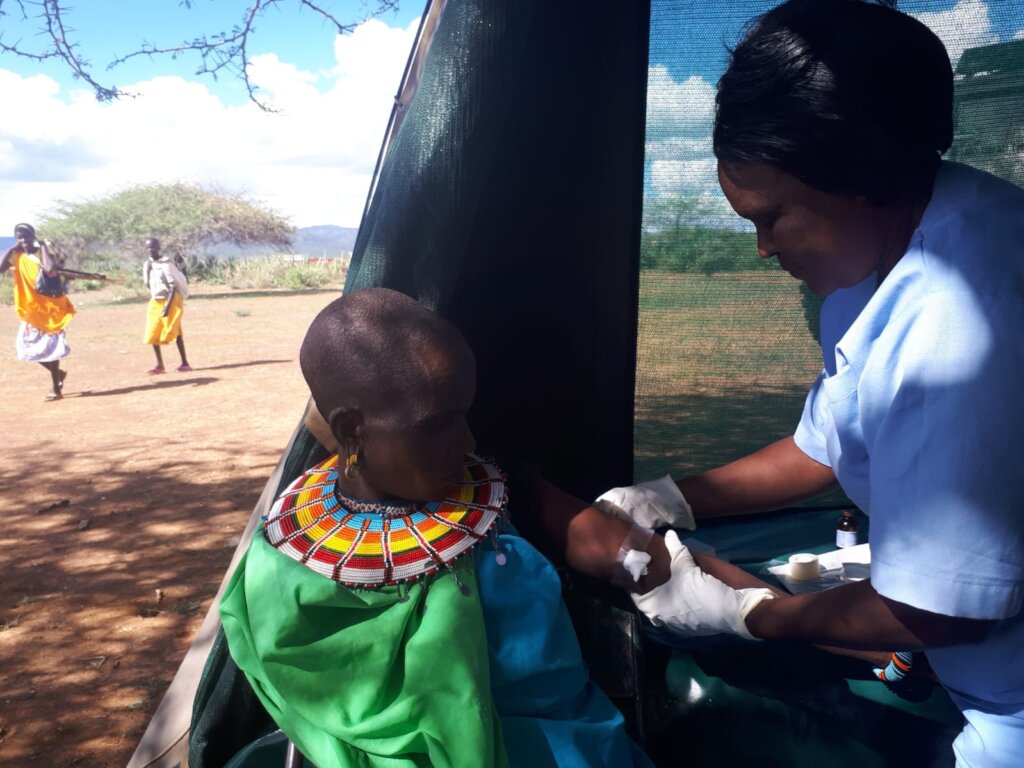 *Not their real names
Nalobisho* could not stop herself from grinning each time she got closer to the clinic tent. She was here to get her first 5-year implant contraception method. The mother of six could not imagine having even one more child. Her husband, Nakuli*, sells charcoal, and Nalobisho is a housewife, but on market days, she sells tea and 'mandazis' (donuts) to traders. They do not have much to go around and live-in abject poverty.
CORP Susan met Nakuli by the roadside looking for customers. She took the opportunity to explain to Nakuli the effects making charcoal has on the environment, he responded that if he did not burn that charcoal, where would his family get food? "I have a family of 8. I did not go to school and have no economic skills except how to make charcoal. How will I feed, clothe and educate my children?" he asked. "My wife mostly stays at home taking care of our children as I try and find the money. At times I can go for days without selling even half a bag!" he exclaimed. Susan suggested that it was time to find another way of making money. Maybe helping his wife sell tea full time at the shopping centre would bring a steadier income.
Susan requested if they could go home to visit Nalobisho and talk to her more. They found the woman busy with chores while caring for her two little children. One is 3 years and the other a year and a half. This was no easy task. When she saw her husband and a guest, she thought of the task ahead to entertain them, which wore her down instantly. Susan asked her not to prepare as they were there to talk. She told them about the different FP contraception methods and their benefits. They thought it would be a good idea as a family to try the five years implant pregnancy protection method as it would give them a more extended period to get their affairs in order.
Since the CHAT motor mobile clinic was visiting their village, they agreed to meet there the following morning. After getting her implant, Nalobisho could not contain her joy. She was grateful to the organisation for enabling the mobile clinic to get to them and urged them to continue visiting to help more people in her community. She promised that whenever she heard the news of the vehicle coming, she would at least bring 3 women for the same service.
Thanks to GG support, in the past three months, CHAT was able to reach: a total of 13,862 individuals with behaviour change information (bcc), with 4,004 family planning clients receiving different contraception methods, of which 3,008 chose the long-term methods of 3 & 5 years' protection against unwanted pregnancies.
"Every second, every day, every year, we fail to address demand for reproductive health and family planning services. Lives are lost, and girls' opportunities to thrive and contribute to their country's development shrink. These are real people." Jenny Shipley