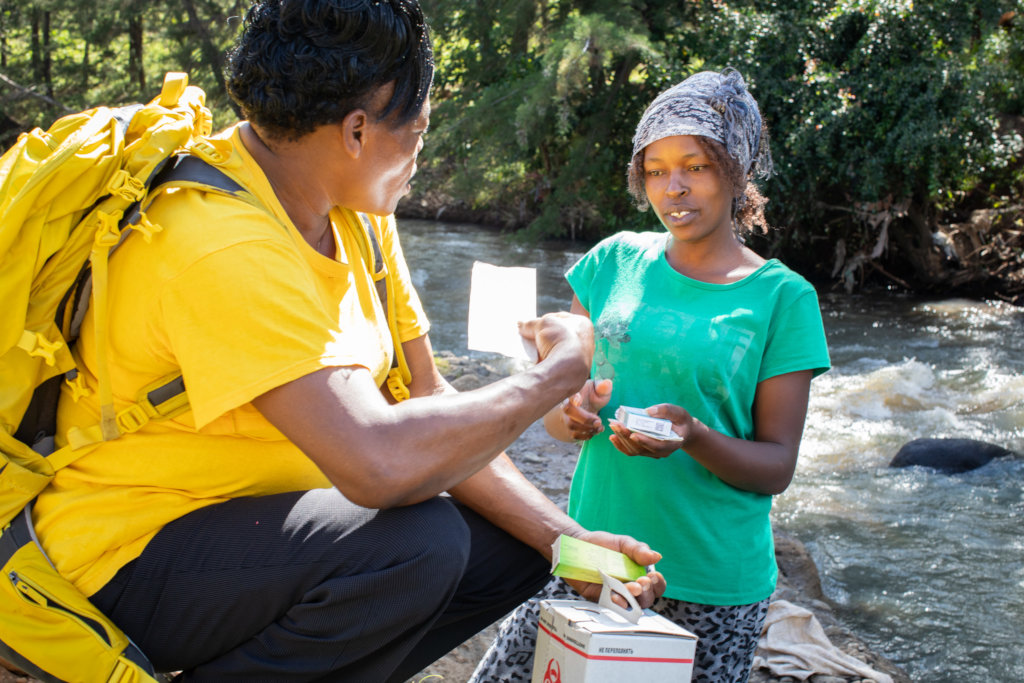 *Not their real names
CHAT's community own resource person (CORP) partner, Esther, had just finished explaining to the community members of Tulanga on the strong connection between family planning and the environment; but what was odd was that the women were more in awe of the teachings about family planning. She demonstrated to them how the different methods are used. One-woman, Lemoole* a 23-year-old mother of three, stood up and told the other women that she was lying. She knew of a friend of hers who had been inserted an implant method and it travelled to heart - now she was just waiting for death!
As insane as it sounded, other women believed her. They thought that it was a plot to finish them since one of their own knew it was bad. Lemoole then went on to say that the friend is now weak and she cannot do anything. And just like that - Esther had a new challenge to overcome! She first had to convince Lemoole that all this was not true. She explained that it was just a small match stick-like thing that goes just under the skin and it never moves. She went on to show them her implant that had been on her arm for months and not moved even an inch.
Lost for words, Lemoole slowly agreed that it, indeed, was true. the implant does not move along the arm. She confessed that it was just misinformation. Then suddenly she decided to get it herself then went ahead and ttold other women that she now understand the importance. Although the others asked why she was being a chameleon, all Lemoole could say rather regrettably, is that she wished she had got the right information earlier.
In the past three months, through your support CHAT was able to reach a total of 2,481 individuals with behavior change communication (bcc) information with 1,089 clients receiving different FP methods of which 911 chose the long-term methods of 3- and 5-years protection. 15,211 condoms were distributed.
"The single biggest threat to our planet is the destruction of habitat and along the way loss of precious wildlife. We need to reach a balance where people, habitat, and wildlife can co-exist – if we don't everyone loses … one day."
Steve Irwin"