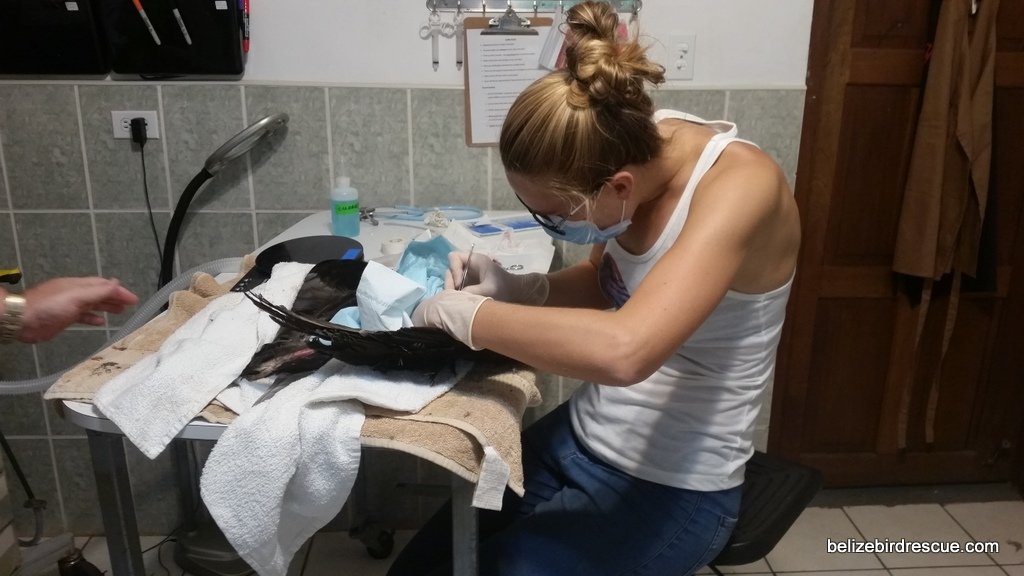 Dear all,
This last quarter has been quite eventful. In terms of fundraising we had the best period ever, thanks to your generous Giving Tuesday donations and a lovely surprise windfall from GlobalGiving who chose BBR as their Project of the Month. That combination of funds enabled us to get both of our creaking vehicles back on the road with bells on! The little Ford Ranger has never run so well. For that we thank you from the bottom of our heart – a real shot in the arm for our rescue efforts. We also used some of the funds to create our membership packages which are now selling well. Your money is working all over again to create that magical sustainability. Speaking of which, our Guest House is picking up month by month. One day we envisage that Rock Farm Guest House will provide complete funding for the rescue, and for our education and conservation projects.
Anyway, enough of the dull money stuff – let's talk about birds. This last quarter we have dealt with pygmy owls, barn owls, hawks and falcons, a vulture and songbirds, herons, pelicans and storks, and of course lots and lots of parrots. We've been receiving regular feeding formula donations and vitamins from Hagen in Quebec in readiness for the upcoing breeding season and many visitors to the Guest House have seen our 'Pack for a Purpose' initiative and have given over precious luggage space to medical supplies and food.
We have released more than 50 parrots and are excited to see them begin to pair up and search seriously for nesting sites. Our adult yellowheads have been on soft release for almost 3 months and are getting less and less stupid by the day! They are starting to behave like a wild flock, spending less time seeking out humans and more time flying and foraging. We reckon they are ranging over 5 miles now and that is simply fabulous news. I have learned to 'never say never' when it comes to rehabbing former pet birds, as I never thought in my wildest dreams that some of these birds would ever make it as a wild birds.
A bonus addition to our Team: we've been in the very capable hands of avian vet Dr Sophie Hebert for the last 3 months. She's only on loan from her friends in Quebec, but we are making the most of her until she leaves us later in the year. She brings knowledge and training, and she has most definitely given an injured parakeet and an injured vulture the gift of flight with her orthopaedic surgical skills.
That stroke of midnight announcing 2018 seems very far away now, and no-one is ever quite sure how long the New Year actually lasts, but we would like to wish you a Happy New Year anyway, and a very healthy and prosperous 2018
Thank you once again for your thoughtful generosity. You are all Heroes!
Warm regards,
Nikki & the BBR Team