2021 was almost as bumpy as 2020, although we are getting used to this new normal and rolling with the punches. The year got off to a great start with your wish-list items arriving in time for the baby season. We were so well set up with various hand-feeding formulas, I didn't have to resort to the home-made version which was a lot less work for sure. We took in 96 parrots, almost all babies and 18 of them endangered yellow-headed Amazons that would certainly had perished had the Rangers in the reserves not removed them for hand-rearing. The rest were rescued from poachers, surrendered by people who had purchased them, and there were also a few downed, wild chicks.
Due to the uncertainty of covid-related immigration restrictions and unpredictable flights, our small B&B and our internship programme remained closed. This did not deter our three favourite visitors - Bill Wasserman made his usual trip to lend a hand, Lauren Yang of San Diego Zoo was in capable control for 3 weeks during baby season, and once again the lovely (local) Jonathan Urbina gave up his time for the babies. Also thanks to Geneviève for her first, but hopefully not last trip to BBR. Love you guys!
We released 48 of our former-captive parrots that had been undergoing long-term rehabilitation, plus the 18 yellow-heads we raised in 2020. This brought our total releases for this endangered species to 148 which is a respectable percentage of the wild population estimated to be fewer than 1600 birds country-wide.
Your generosity never ceases to amaze us, and 2021 was a truly incredible year for funds donated specifically for enclosure upgrades and renewals. We built 4 gorgeous new enclosures and finally bullet-proofed 5 others so not even a mouse can sneak in there! Such a relief. We also managed to hire back our 5 lovely employees that had been laid off during covid. This was an even bigger relief as not only did I have continued help, but their families were being provided for once more. It was certainly a worrying time for everyone.
One of the highlights has to be our new vehicle. It has totally changed my attitude to rescues and vet trips, and I no longer dread the journey. Once again, your generosity has been unbelievable and words just don't convey our gratitude adequately.
All in all 2021 was a good year for the birds of BBR. We saw more wild, baby parrots accompanied by their BBR-released parents than ever before, clearly demonstrating the success of our programme. The flock of white-fronted parrots that congregate around the property morning and night is the biggest we have ever seen and their behaviours as a flock are those of normal wild birds.
We have condensed the highlights of this year into a video which you can see on our You Tube channel, plus there are some exciting things we are looking forward to in 2022, so please do subscribe to the newsletter to keep abreast of all of our activities.
Thank you all once again so very much for all of your support throughout 2021, and wishing you and your loved ones a very, very Happy New Year!
Nikki & the BBR Team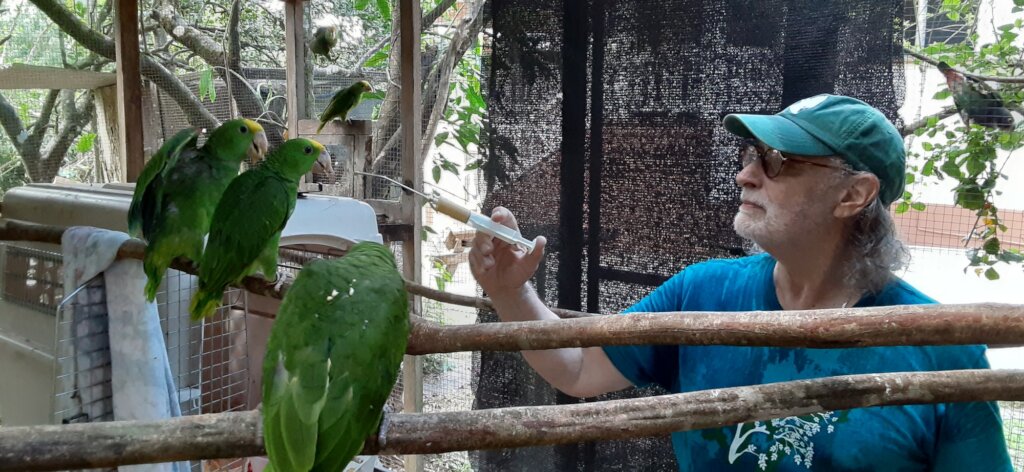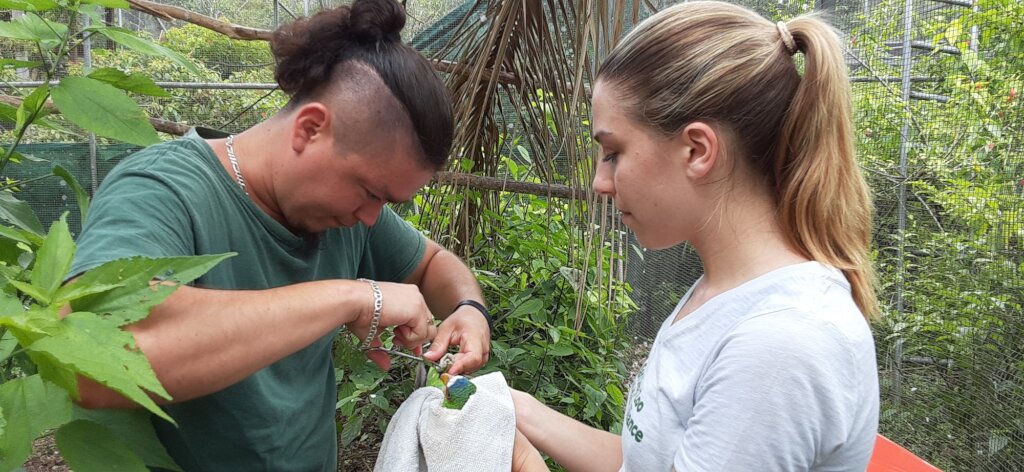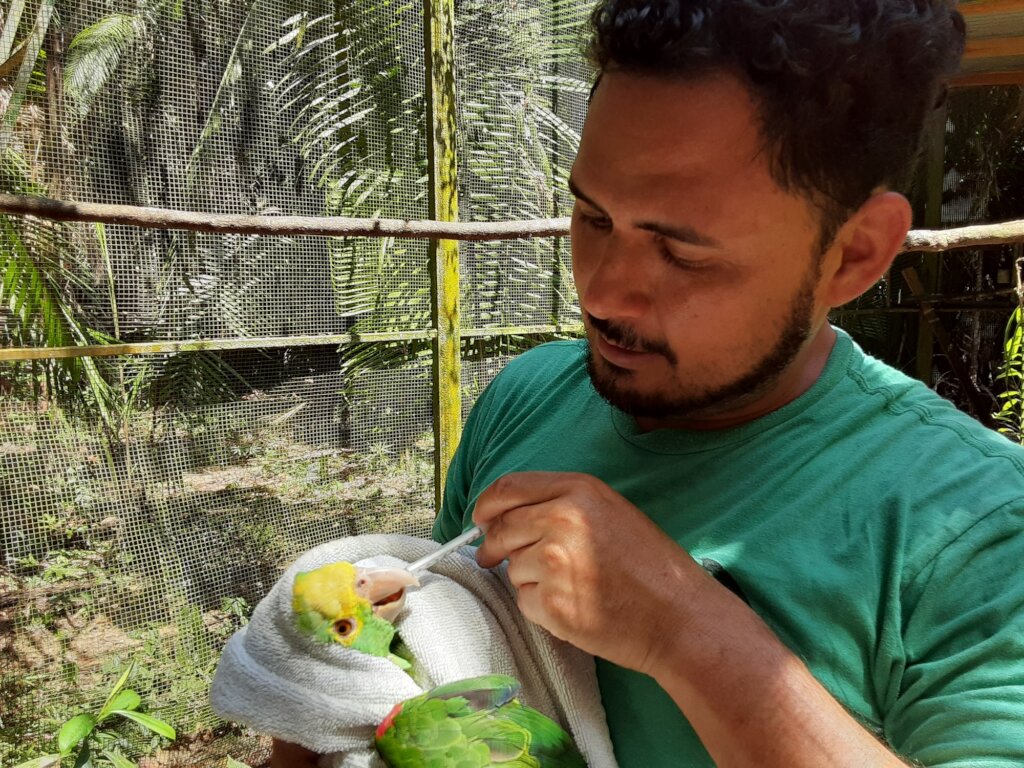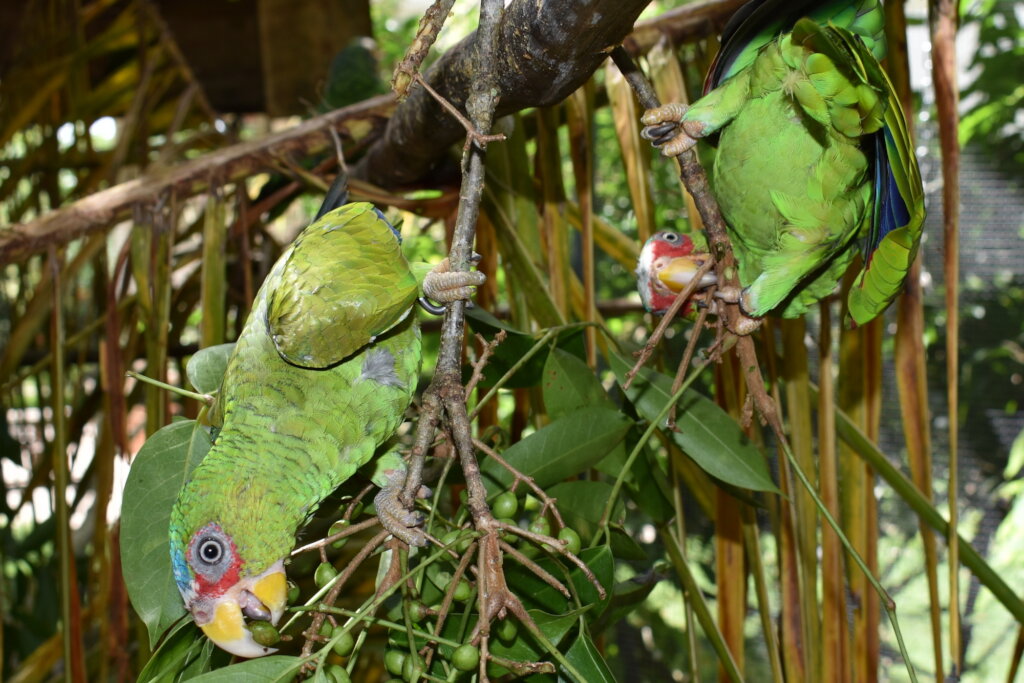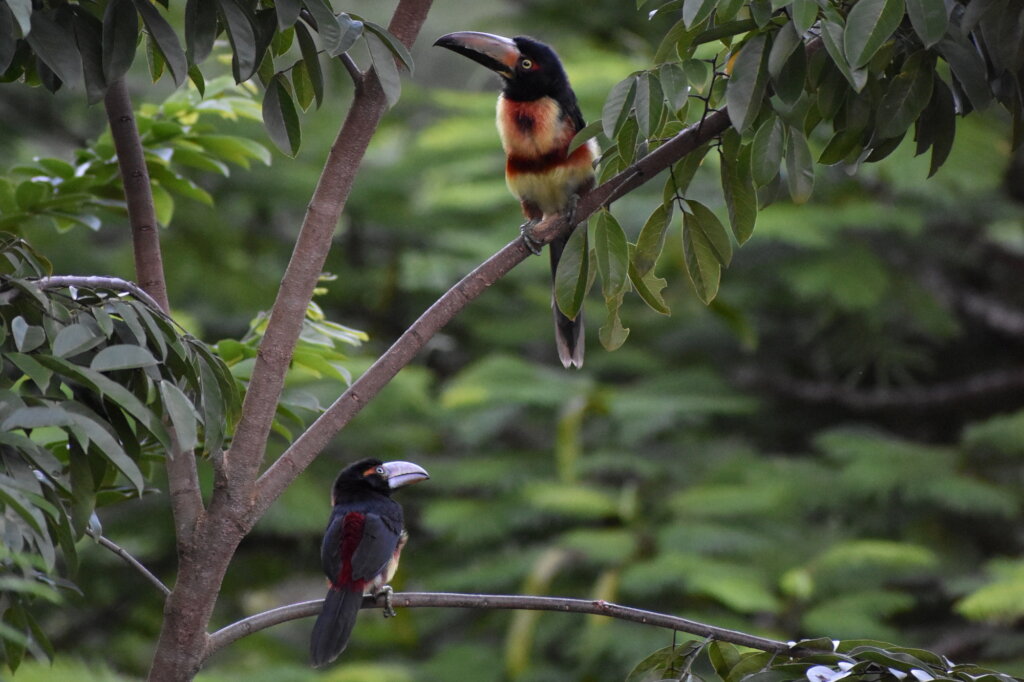 Links: