By Dr. Corinne Taylor-Smith | Project Leader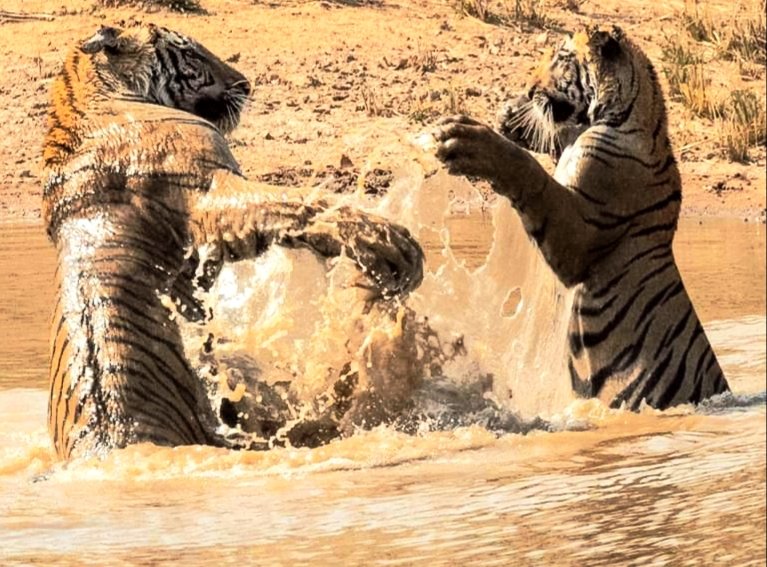 Your donations have helped us accomplish an outstanding record of conservation. It's been over 5 years since the last retaliatory poisoning of a tiger in Bandhavgarh, and more than 44 months since we last lost a tiger to a poaching incident. We're extremely grateful for your generosity; without you, the lives of Bandhavgarh's wild tigers would be at risk.
We need to be honest with you about the severity of what we're facing in the coming months: In the past two months, we've only generated enough to fund our patrols for 5 days in total. We're now in monsoon peak poaching season and we have to ramp up our patrols to curb the increased risks to wild tigers which will be present every day for three months.

Our patrollers are shielding Bandhavgarh's wild tigers from poachers; protecting tigers against snares and traps; their presence prevents locals from engaging in illegal activities which put wild tigers at risk. Without our patrols, the wild tiger population would face insurmountable obstacles at every turn.

With only 3900 wild tigers remaining globally, every tiger's life is precious. When a tigress is killed, a litter of up to 6 cubs will face almost impossible odds of survival, which probably results in the death of up to seven tigers. The situation is even worse when an alpha male tiger is killed because another tiger will kill all of his cubs meaning that a single poaching incident could be responsible for 30 wild tiger deaths. Each lost life threatens the longevity of the entire wild tiger population. Without our patrollers, the impact of tiger deaths will reverberate throughout the entire jungle.

No funds, no patrols
If we don't start pulling in a steady stream of funds, we'll have no choice but to stop our patrolling. If we stop the patrols, the tigers won't stand a chance against the threats exacerbated by COVID-19:

1. More human-tiger conflict
Most of Bandhavgarh's population hasn't had paid work since the 25th of March. Their desperation for income to survive has propelled them into tiger territory in search of any resources they can sell. The jungle is rich with mahua flowers and tendu leaves that can be picked, and wood that can be chopped, but both of these activities put tigers and humans in danger.

Five days after Chinta, a patroller, was killed by a wild tiger, an 18-year-old girl bled to death after being struck by a tiger who mistook her for a deer while she was picking mahua flowers at dawn. Ten days later, another villager was badly mauled while collecting mahua flowers, crippling another family with an uncertain future.

People are using the cover of the recent thunderstorms to forage for wood to sell, hoping their tracks will be washed away. Woodcutting and logging don't just destroy the forest habitat, they reduce the available food resources of browsers such as Nilgai, deer and monkeys. These prey animals enter the villages in search of food, and decimate the crops of poor rural people. Tigers, and other predators, follow their prey and kill domestic animals as their native prey flee. To protect their livelihoods, villagers retaliate by laying traps to kill the animals which cause them such hardship, including tigers, which has a destructive domino-effect for an already precarious ecosystem.
2. Desperate people driven to poaching

In a neighbouring state, Maharashtra, there have been 6 tigers and 8 leopards caught in poachers' traps in the last few weeks. Peak Poaching Season is already here. A wave of poaching activity is set to sweep the jungle across India, taking the lives of innocent tigers with it in excruciatingly painful ways. To ensure that our efforts to double the number of wild tigers in Bandhavgarh aren't wasted, we must step up our patrols.
Rural people turn to poaching because they're forced to find a means to survive. Whether they intend to kill a tiger or not, the traps they lay are indiscriminate. Tigers are a
valuable export on the black market. Their skin, teeth, claws, bones, meat and blood will bring poaching cartels a significant bounty when traded in circles where such artefacts bring prestige. But for the poor rural villagers who risk their lives to snare the tiger, it may bring enough money to feed their family for between 6-12 months. Our patrollers, also educate the villagers they encounter about the consequences of their actions on the forest, the tigers, other animals and even their own livelihoods; they ensure that the villagers know that wild tigers are vital to the survival of the rural people because without apex predators herbivore populations will boom and when they have insufficient food, eating human crops will become the norm. So, without our patrollers to eliminate these traps, we would lose even more endangered tigers and potentially their forest homes too.

3. Increased illegal activity

Recently, forest fires caused by carelessness whilst trying to make fire breaks have also kept our patrols busy. When strong winds cause these fires to get out of control, swathes of precious forest habitat are destroyed. Quick action by our patrollers can save the lives of many critically endangered forest dwellers who simply cannot escape in time. When these fires occur, our patrollers have to put their search for snares on hold to help quell the fires, which could mean a tiger will wander into an undetected snare. Increasing our patrols will mitigate this risk.


Since the lockdown began illegal fishing activities have also increased, which decreases food sources for the tigers' prey, and drives them to raid peoples' crops. Our patrollers educate villagers on the impact of this, reminding them that every resource lost has a consequence for the animals they share their homes with. Most villagers never leave the village or have electricity to access to online information, so without our patrollers, many don't know the ripple effect of their actions.

Wild Tigers need you

Human-led patrols are the only way we can tackle human-induced issues. Without funds, we can't meet the demand for increased patrolling and right now, the situation on the ground is extremely dangerous for humans and tigers alike.

Every single donation https://goto.gg/28767 no matter how small, helps to save lives. Our online store is full of merchandise, with donations being made towards protecting wild tigers from every item sold .

Your donation could really make the difference between life and death – by increasing patrolling cycles, by educating villagers, and by reducing the factors which contribute to human-animal conflict. Be confident in the knowledge that by donating to a small charity like Tigers4Ever, your money has a big impact, and we'll keep you updated on how your money has been spent.

Every tiger and every tiger cub counts. Thank you for standing with us in our fight against poachers, the changing climate, and human-animal conflict.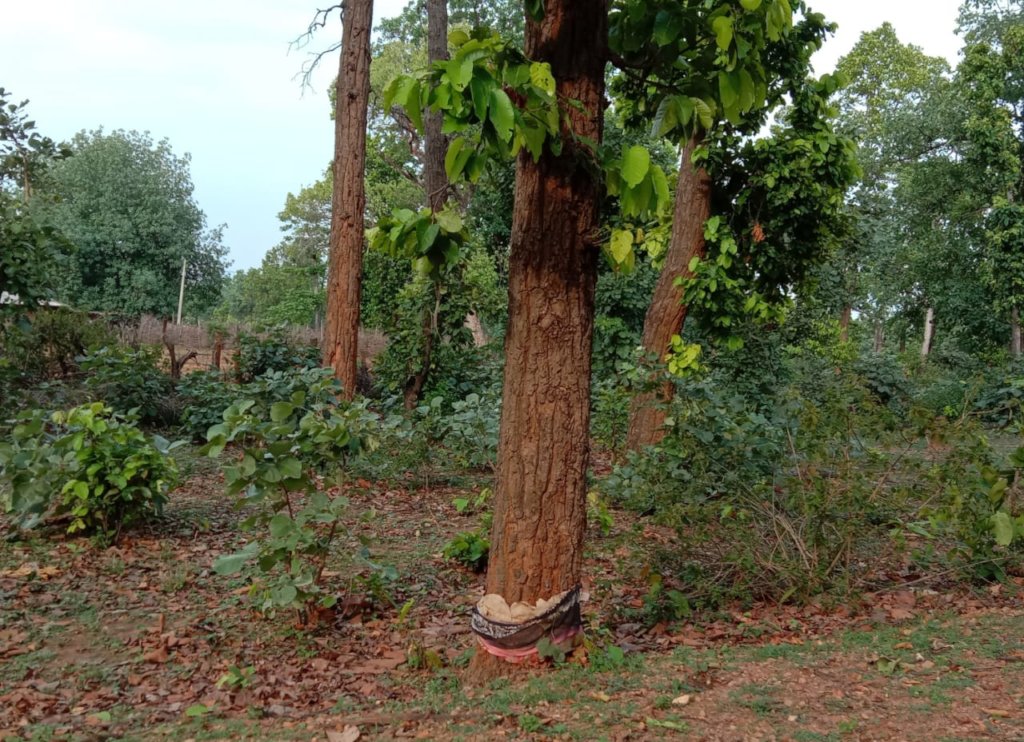 Links: