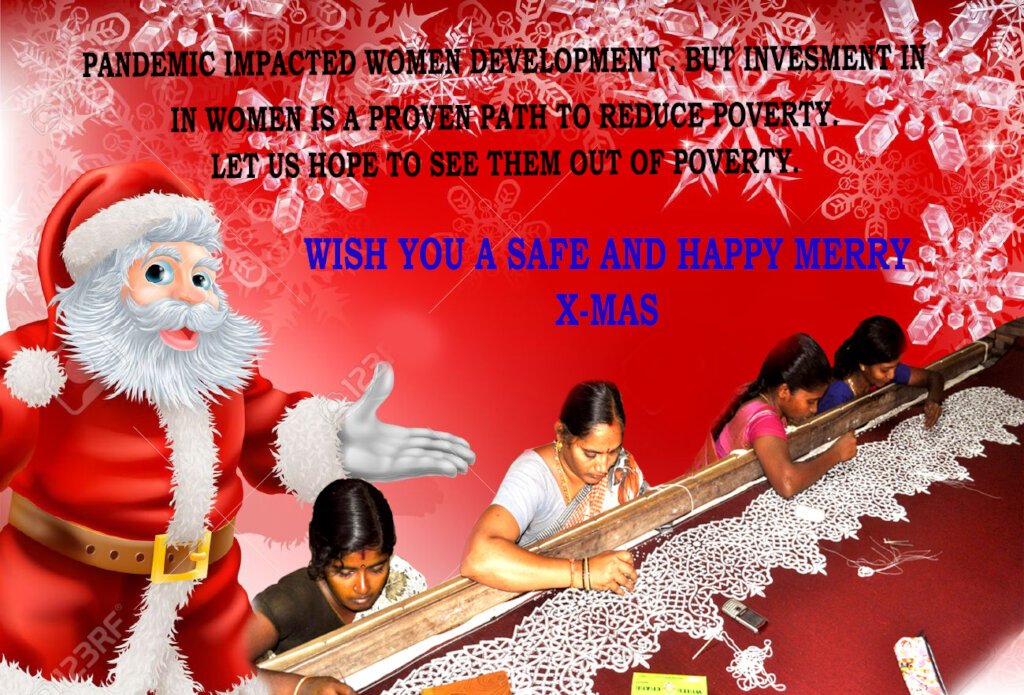 Respected Donor,
Wish you "HAPPY NEW YEAR-2022"!
Because of continuous lockdowns and 2nd wave Pandemic Coronavirus many of the poor families and daily wage labourers lost their jobs. They are earning insufficient income for their family at least for basic needs. Many were afraid of Covid vaccines, our nonprofit gave awareness about vaccination. Also In this critical juncture CHHASE India decided to serve them by distributing food, groceries in time for their family survival and we have started livelihood program for those who lost their jobs.
With your support, we have provided sewing machines to poor women, who are now able to earn at least rupees 500 daily, which is sufficient to feed their family, meet the expense of medical bills.
MADHUMITHA STORY
One of beneficiary said" My name is Madhumitha. I have 3 sons, one daughter and my husband. Before lockdowns, my husband worked as a security guard and he lost his job during lockdowns. We suffered a lot without income. I came to know that CHHASE NGO is providing free sewing training. With the help of CHHASE NGO, I got training in sewing and received a new sewing machine.
I have selected a place for my sewing business in my village. Now I have started sewing business and earning Rupees 600 daily since there is no tailor in my village. Now I am able to feed my family and we are happy even during this pandemic. Thank you for helping me."
We are thankful for our donors, who gave opportunity to work for Covid Relief work. With your donations we are feeding the hungry homeless, elders, daily wage labors by donating food and provisions kits. We have committed to help and feed the appetite of the needy but we will soon be falling short but until then we keep doing what we started. A token system was introduced and issued to the families which are hurting the most and were validated at 6AM many places in our project areas of Tamil nadu to distribute the groceries and essentials. The key beneficiaries in this group are Rural poor, daily wage workers, slum dwellers, auto drivers, construction labor, labor from market yards and other locations. Relief Support included 5 Kg Rice, 1Kg Sugar, 1kg Salt, 2 Ltr Oil, 2 KG Atta, 2 Kg Dal, 2 Soaps,2 washing soaps,1/2 kg tamarind, other condiments, Hand wash, Masks, Sanitizers in equivalent of Rs.2750.
CHHASEthanking all our monthly recurring donors. Such donations are our strength and it is pushing our projects to success.
We have to stand firmly against corona virus to protect our country & entire world from it.
We would love to hear your feedback, comments & Suggestion on our program. Please reach out to us at vincentpaul610@hotmail.com
Many thanks again for your support!!
Many Regards
Team CHHASE India.....
Stay Healthy & Keep Physical Distancing!!