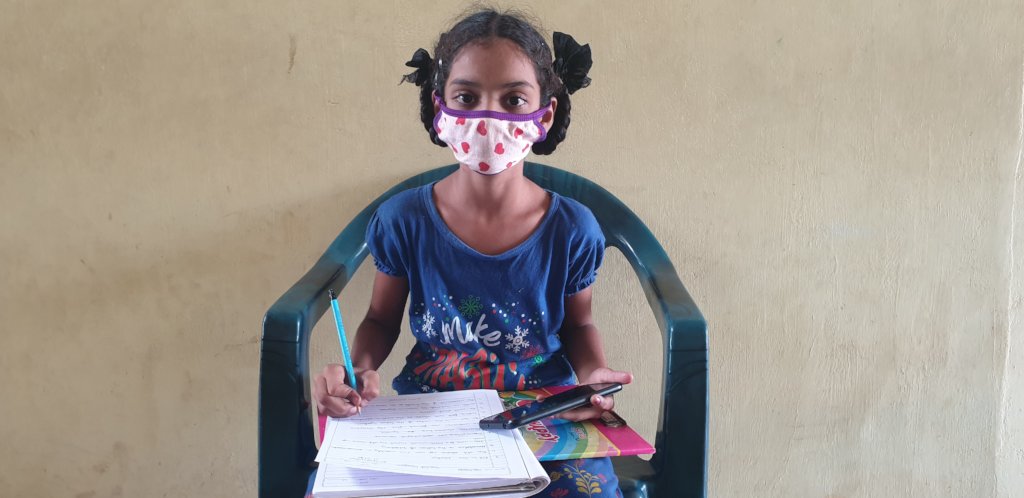 Dear Donor/ supporter !
CHHASE & our staff & our beneficiaries, hope you and your family stay safe and healthy.
A second wave beginning in March 2021 was much larger than the first, with shortages of vaccines, hospital beds, oxygen cylinders and other medicines in parts of the country. By late April, India led the world in new and active cases. On 30 April 2021, it became the first country to report over 400,000 new cases in a 24-hour period.
YOUR SUPPORT HELP IN BATTLING COVID-19
Provide COVID care kits to 250 CHHASE volunteers. These kits contain thermal guns, oximeters, masks, gloves, aprons, sanitizers, handwashing liquid soap bottles, and handbook with information on COVID-19 disease.
Train CHHASE volunteers on COVID-19 disease, containment measures, common signs and symptoms, home isolation protocols, usage of oximeters and thermal guns, and vaccine hesitancy.
Each CHHASE volunteers will reach out to families in villages and create awareness about COVID-19, hygiene measures to prevent the disease, address COVID-19 and vaccines myths and stigma.
Work with Gram Panchayats and Primary Health Centers to equip CHHASE volunteers on personal safety and precautions.
Work with the government to ensure substantial increase in the health budget to strengthen the Indian public health system.
OUR RESPONSE IN RURAL AREAS
CHHASE volunteers are the pillars of delivering healthcare to rural communities. They go door-to-door educating people about maternal and child health, contraception, immunisation, and sanitation, as well as enrolling them in health programmes and monitoring the results. They also ensure immunization, give first aid, and administer antimalarial and anti-tubercular drugs and oral rehydration solutions (ORS). CHHASE volunteers are an integral part in tackling COVID-19 spread in rural areas.
A survey conducted by CHHASE India in Tamil Nadu shows that only 60% CHHASE volunteers were provided with masks and only 50% received gloves. This put the workers at in increased risk of contracting COVID-19.
We must once again fight the pandemic, which is now causing greater devastation in rural areas. Join our Mission "FIGHT COVID SPREAD" to overcome this crisis together.
Livelyhood during lockdowns
35 year old, KANNIYAMMA ran an street vending business in Melmanmalai of chengam taluk, Tiruvannamali district of Tamil Nadu. She earned about 350- 450 per day. The lockdown meant Zero income for her 6 member family.
With the help of globalgiving, we decided to work with KANNIYAMMA to distribute cooked meals to jobless hungry workers under our "Food for hungry" project. This way food was supplied to hungry and KANNIYAMMA family earned an income to run their family.
KANNIYAMMA, withthe help of her family prepared meals for one week. She prepared meals under sanitized conditions at her home. "The money we got under this one week came at a crucial time for all of us." Now KANNIYAMMA family is ready to take bigger orders during this crucial pandemic.
How you supported Roja
13 year old, Roja, child ofShanthi, a tribal parent, studied in 8th grade. Due to lockdowns, her studies were disturbed and schools were closed. Online classes were started in schools and as a tribal family girl, her parents were unable to provide cell phone to attend online classes. Due to this, she felt that her future is in danger and she started isolating herself from others and during nights she was unable to sleep even. With your, we have provided a cell phone to her and now she become fit and sleeping well during nights.
With the help of globalgiving, we decided to work with such children to provide cell phones, life skills trainings, plays for children to engage them in good feeling and promoting mental health.
Many are benefitted this way, which you will receive in our newsletters shortly
First of all, we thank all our donors, volunteers and staff, who helped us to provide services without stop. On behalf of these beneficiaries, CHHASE would like to thank you for your generous donation to help them.
CHHASE thanking all our monthly recurring donors. Such donations are our strength and it is pushing our projects to success.
We have to stand firmly against corona virus to protect our country & entire world from it.

We would love to hear your feedback, comments & Suggestion on our program.
Best Wishes,
Team CHHASE India.....