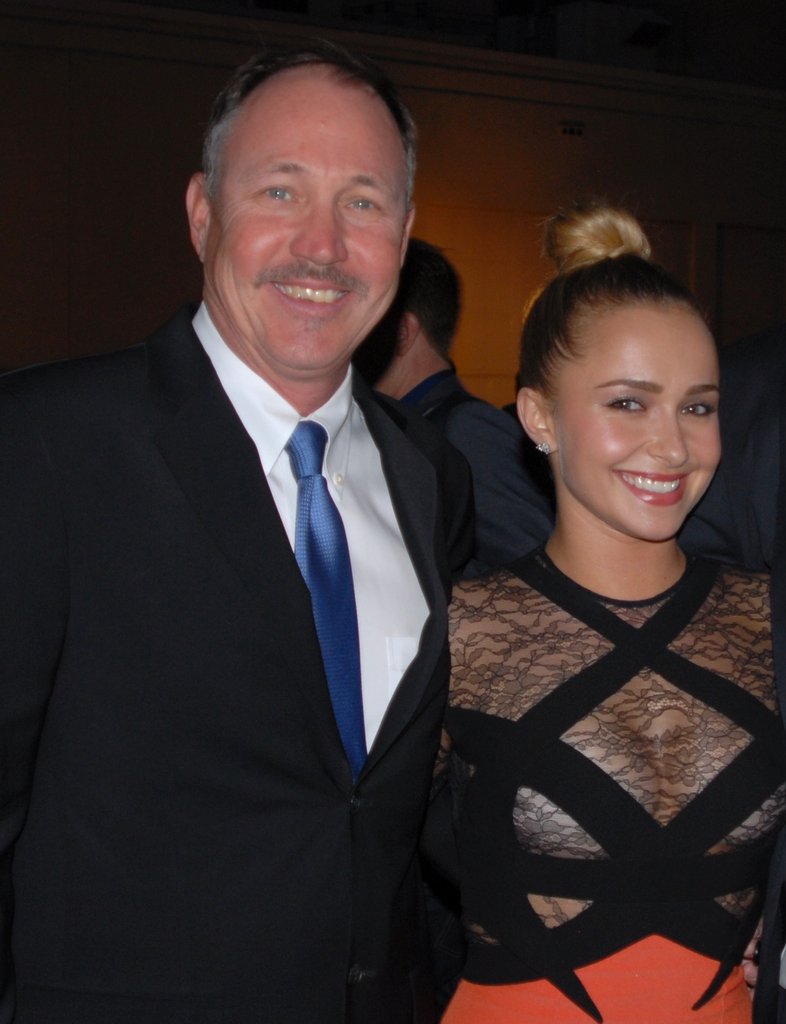 Hi Dolphin, Whale & Ocean Lovers,
Our international spokesperson and star of ABC's hit series "Nashville", Hayden Panettiere, was just honored with the Environmental Media Association (EMA) Futures Award for her work with us over the last 8 years so congratulations Hayden!!
It was over 6 years ago that Hayden put her life on the line by paddling into the blood filled waters of Taiji's notorious dolphin killing cove and was accosted by the dolphin fisherman causing an international media frenzy which helped raise awareness to this cruel and needless slaughter.

Unfortunately, the dolphin killing by Japanese fisherman still continues in Taiji and we need your support now more than ever to help stop it so please consider helping our cause by donating today.

All proceeds go to our Save the Whales Again! campaign so please check out our updates below to see how we are putting your generosity towards saving dolphins, whales, and our oceans.

Iceland Update
Iceland killed 135 endangered fin whales and 35 minke whales this summer!

For the past 2 years, we have been working closely with the President Obama's Chief Advisor on the Environment, Nancy Sutley, and Ryan Wulff, the acting US Commissioner to the International Whaling Commission (IWC) to use diplomatic pressure against Iceland to stop whaling.

Even with this pressure, Iceland decided to kill 135 endangered fin whales and 35 minke whales this summer.

Now, we are demanding that US Officials use economic sanctions against Icleand until they stop whaling so please donate today!

Norway Update

Norway continues to defy the commercial moratorium on whaling and this year killed 590 minke whales!
Minke whales are the smallest of the great whales and are very beautiful and intelligent creatures who are also very curious and interactive with human divers. Norway, like Iceland, believes that no one cares about their illegal whaling activities but we have news for them: We do! We are currently planning events to shine the spotlight on Norway as well so we need your help and support now more than ever.

Japan Update

Not only is Japan continuing to kill dolphins in Taiji, they continue to illegally kill whales in the Southern Ocean Whale Sanctuary. We are working closely with the Obama Administration to use diplomatic and economic sanctions against Japan until they end their dolphin and whale hunts.

We will be returning to Japan next month so we need your support now more than ever.
All of us here are committed to doing everything we can to help Save the Whales Again! and we thank you all for your continuing support and Happy Holidays!

Sincerely,

Jeff Pantukhoff
President & Founder
The Whaleman Foundation &
Save the Whales Again! Campaign