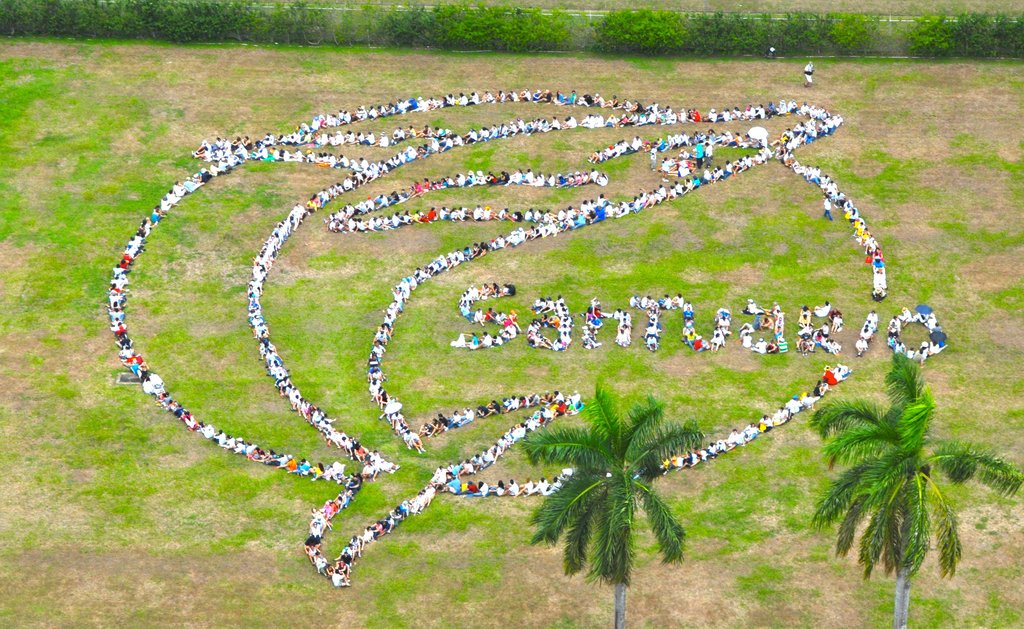 South Atlantic Whale Sanctuary proposal fails vote at IWC Meeting
The Save the Whales Again! Campaign held a huge event in Panama on the eve of the International Whaling Commission Meeting. Hundreds of Panamanians and members of the International Community gathered along the Panama Canal and formed a giant human whale with the message "Santuario" (sanctuary) to call for the creation of the Southern Atlantic Whale Sanctuary.
The sanctuary, proposed jointly by Brazil, Argentina, South Africa and Uruguay, aimed to promote biodiversity and non-lethal use of whales in the South Atlantic, promote long term conservation, stimulate coordinated research in the region and develop the sustainable non-lethal use of whales through whale watching and Eco-tourism.
Although there was widespread support for the Sanctuary garnering 65% of the vote, the proposal fell short of the 75% needed to pass.
Japan's whale hunt ends more than 70% below quota while 900 tonnes of whale meat fails to sell.
At the IWC meeting Japan reported that it hunted and killed 266 minke whales and 1 fin whale in the Southern Ocean, missing their self-allocated quota by over two thirds. The Japanese Fisheries Agency also reported that 900 tonnes of whale meat did not sell despite 13 rounds of public auctions leaving 75% of the whale meat caught during last summer's "scientific" whaling in the North West Pacific sitting in its freezers. Recent surveys continue to show the dwindling appetite for whale meat in Japan with over 95% of Japanese saying they never or rarely eat whale.
Icelandic announces new 2012 whaling quota
Iceland announced a quota to hunt 216 minke whales and zero fin whales, due to pressure from President Obama and his Administration. President Obama has certified Iceland under the Pelly Amendment for hunting endangered species and has threatened to take economic sanctions against Iceland if they return to killing fin whales. The Obama Administration continues to press Iceland to halt all of its whaling practices.
We are committed to doing all we can to end these barbaric hunts but we can not do it with out your support so we ask you to please donate what you can to help us! Thank you.