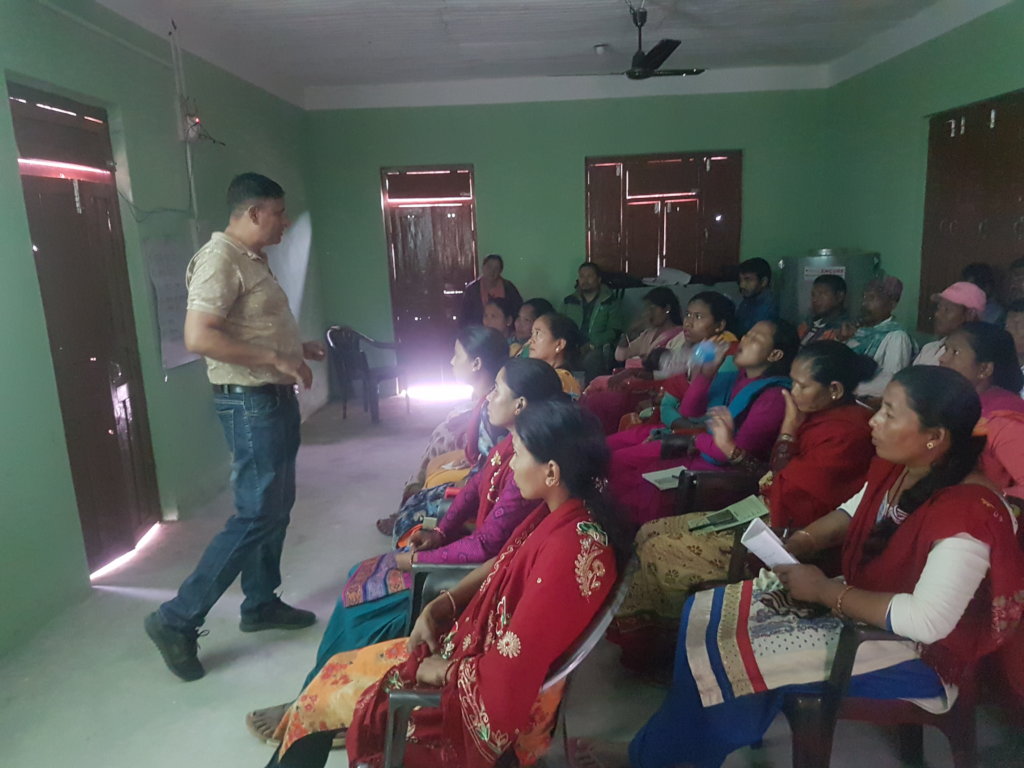 Massive winds accompanied by hailstorms and rain struck harmful to many peoples as high speed wind tore down houses, flipped vehicles and toppled trees and electricity poles. Houses have been reduced to rubble. Trees, utility poles and even underground water pumps have been uprooted. People are facing difficulty finding food, medicine, shelter and drinking water and crops have been damaged, threatening people's livelihood. The storm has damaged hundreds of houses, electric pylons, while uprooted trees have obstructed the roads and highways.
Many People houses are damaged and destroyed so that they are cooking food in public place or in open place due to loses of kitchen room and houses. They couldn't afford to buy gas cylinder or new technology for cooking food. They are cooking food on the fires pump, homemade stove which produces lot of smokes and very difficult for cooking food. These cooking practices are inefficient, use fuel woods and technologies that produce high level of air and smoke pollution witha range of health damaging pollutants, including small soot particles that penetrate into the lungs. Because of these traditional practices of cooking(cooking from the use of fuel wood) needs more kg of fuel wood, more time taking for cooking and smoke pollution for cooker and children resulting respiratory diseases. Exposure is particularly high among women and young children, who spend the most time near the domestic health.
MRC Nepal has been organized 2 events training where 21female and 4 male in 1st slot and 22 and 5 male in 2nd slot participated in portable cook stove training at Simra and Bara. The trainings were facilitated by MRC staff. Awareness raising, capacity building, increase access to concerned offices, coping mechanism and disaster risk reduction measures were the topics dealt in the training.
Coordination with relevant stakeholders has been continued for further support and effective use of support.
A total 61 portable cook stoves has been supported for 61 families. It helped to save fuel wood consumption by 40%, save time and reduces the risk of indoor pollution resulting improving health of women and children.
Key features of cook stove which is provided to community members.
Efficiency 30.29%
Safe money up to 60%
Save time and effort up to 50%
Easy to use: No blow pipe required
Flexibility: Portable safe and easy to carry and relocate
Healthy cooking: Reduce smoke up to 80% Retain the natural traditional cooking taste\
Figure 1 Facilitation in PCS training in Simra
Figure 2 Facilitation in PCS training in Bara