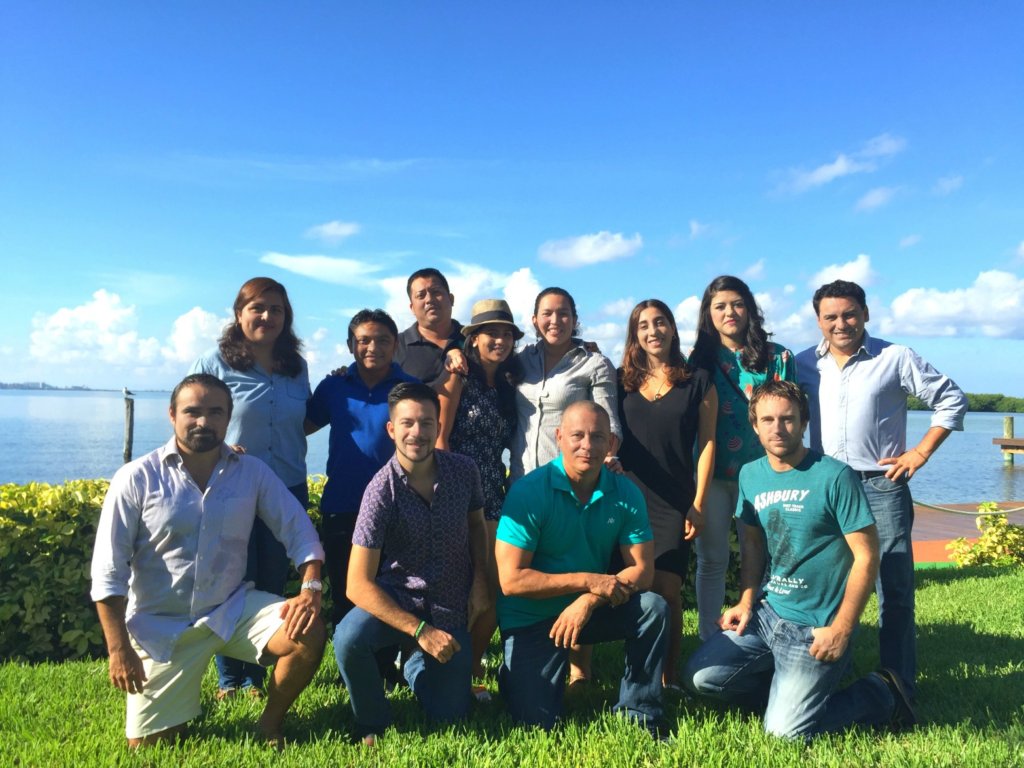 Dear friends, partners and followers,
Fall has been full of activities for our Fellows and MAR Leadership team!
First workshop of the 2016 cohort on Blue Economy
In September was held the first workshop of the 2016 cohort on Blue Economy. During this first meeting, MAR Leadership Team and Fellows had the opportunity to meet each other and learn about the importance of economic basics for natural resources conservation. Dr. Charles Colgan, Research Director at the Center for Blue Economy in Monterrey, CA, talked about the Blue Economy approach, its components and opportunities to integrate natural capital into the economy of the region. Experts from Conservation Strategy Fund (CSF) taught Fellows the economic basics through theory and case studies. Mentors were surprised about how ambitious proved all projects to be, provided feedback and raised questions to Fellows in order to identify their needs, adapt their future training and direct them towards more akin economic tools for their projects. Mexican Fellows from former cohorts participated: they shared their experiences with the 2016 cohort, thus strengthening the network of MAR Leadership. The third phase of the workshop addressed the self-knowledge and use of a behavioral analysis tool called Personal Development Analysis (PDA) by Psychologist Carlos Terzano.
What are fellows up to?
2016 Fellows are currently working on their projects' situational analysis and theory of change. CSF mentors are reviewing their reports and adapting their training based on each Fellow's need. Each economic tool used or proposed by Fellows is going to be analyzed and developed during the next workshops.
Synergies are already taking place within the 2016 cohort: Diana Vasquez, from the Center for Marine Studies in Honduras invited Isabel Martinez from Belize Fisheries Department to exchange experiences about Manage Access Program in La Ceiba, Honduras. Key collaborators from the Forest Institute, the Fisheries Authorities and Marine Park Managers assisted the workshop where Isabel presented the tools used in Belize to regulate artisanal fisheries and secure the marine resources for a sustainable development of the country.
7 MAR Fellows and MAR Leadership staff were actively participating at the Healthy Reef Initiative (HRI) annual Meeting of Partners: Ian Drysdale, 2010 Fellow, and Diana Vasquez, 2016 Fellow from Honduras, Ana Giró and Blanca García, 2011 Fellows, Angela Mojica, 2012 Fellow from Guatemala, Nicanor Requena, 2011 Fellow from Belize and Stuart Fulton, 2016 Fellow from Mexico. The results of the monitoring season, conservation initiatives around the MAR were discussed and suggestions to the HRI team for the design of the 2017 Report Card were provided. Professionals from organizations of civil society, government and academia of Honduras, Guatemala, Belize and Mexico were invited.
We are also very glad to share with you that Melissa Alvarez' project, 2014 MAR Fellow from Guatemala, is being implemented! Her guidelines for municipal solid waste management in Montaua watershed have been published and workshops are being organized in order to communicate and reach a maximum audience. After her participation in the National Policy on Solid Waste earlier this year, Melissa is successfully finalizing this part of her project and we feel very proud to have been part of this important initiative which will positively affect the life of thousands and the MAR's ecosystems.
Céline Cousteau in Mexico
Mexican Fund for Nature (FMCN in Spanish) and MAR Leadership had the great honor to organize the visit of world celebrity conservationist Céline Cousteau. Céline Cousteau has explored several of the most remote corners of the planet- from deep inside the Amazon, out to the Galapagos Islands and down to Antarctica. From these journeys she has drawn the inspiration to become the voice of what she has witnessed. Through film, art, design, education and technology Céline pursues the storytelling legacy of her grandfather Jacques-Yves Cousteau. Declared by International Union for Conservation of Nature as one of the most irreplaceable areas in terms of biodiversity, the state of the Vale do Javari indigenous territory impacts each and every one of us, every breathe we take. Céline's last production, Tribes on the Edge, was born from a call of Vale do Javari's people. Céline presented a preview of her documentary for several audiences while she was in Mexico, followed by an education and engagement campaign to help raise awareness on the conditions of life of the tribes in Amazon and the world. Céline Cousteau was very pleased with the experience and expressed her wishes to follow up this collaboration with MAR Leadership Program.
The Thirteenth Meeting of the Convention on Biological Diversity, COP 13
In 1992, United Nations member countries or parties, as they are also known, met in Rio de Janeiro to discuss environmental and development issues. The meeting was also called Earth Summit and in this context, the Convention on Biological Diversity (CBD) was born. Parties recognized that protecting biodiversity and ecosystem services was one of the priorities for human future and sustainable development. Since then, several Conferences of the Parties (COPs) have been held to follow up on the implementation of the CBD. From these meetings, or COP, the Nagoya Protocols on Fair Access to Genetic Resources, and Cartagena on Biosafety, have emerged.
The Thirteenth Meeting of the Convention on Biological Diversity, COP 13, is being held in Cancun this early December to emphasize the integration of Aichi targets in the public policies of the countries. Biodiversity conservation and sustainable use will be part of the policies and programs of the different productive sectors that are directly related to the use of biodiversity (agriculture, tourism, fisheries and forestry).
FMCN and MAR Leadership team worked actively to organize side events to take advantage on the numerous participation of representatives from countries, civil society organizations and business people to communicate their visions and missions in Mexico and the MAR region. Two sides events were organized around the theme Tulum+20: Securing wellbeing in the Mesoamerican Reef through a Blue Economy, one was open access outside the security area of COP 13 and the other one inside the main building of the conference. Healthy Reef Initiative and MARFund were partner organizations. After the welcoming remarks by the Director General for Wildlife at SEMANART, Government of Mexico, successful regional initiatives were presented by MAR Fellows Ana Giró from HRI Guatemala, Ian Drysdale from HRI Honduras and Gaby Nava from Oceanus, Mexico. During this presentation, MAR Leadership Program Director, showcased Fellows' successful stories through their training and acquired capacities in their professional and personal lives. MARFund Director also member of MAR Leadership executive committee, discussed about the challenges and opportunities for financing conservation in the region. Events were followed by coral restauration initiatives slideshow and a sustainable lobster/lion fish cocktail.
A third event was organized in collaboration with Mexican Center of Environmental Law (CEMDA in Spanish), where 2015 MAR Fellow Minerva Rosette works. This event about Mainstreaming Blue Carbon for Conservation and Sustainable Development highlighted the importance of integrating blue carbon ecosystems (mangroves, marshes and seagrasses) in biodiversity conservation actions as a means to achieving the welfare of communities which needs to be widely communicated. International experts on Blue Carbon had the opportunity to share their experience and present case studies to close the gap between UNFCCC and CBD in order to integrate the blue carbon concept into policies. A Blue Carbon video was screened on this occasion.
The events were a sound success as the expected number of attendees was overreached and important people, such as the Secretary of Environment and Natural Resources from the Government of Mexico, Rafael Pacchiano and the Secretary of Environment and Natural Resources from Quintana Roo, Alfredo Arellano attended.
Fellows at COP 13 of CBD:
Mexican Fellows Vicente Ferreyra (2010), Kim Ley Cooper and Joaquin de la Torre (2011) and Belizean Fellow Leonel Requena (2012) have been very active during COP13 event participating in panels and presenting a number of side events. Vicente, with his organization Sustentur, successfully took advantage of this great opportunity to mainstream sustainable tourism for ecosystem protection and rural communities' inclusion. Through a series of events, inside and outside the COP13 main event, Vicente has reached hundreds of international and national tourism and conservation experts.
Joaquin, with his organization International Fund for Animal Welfare and several partners, (the Jane Goodall Institute, Youth for Wildlife Conservation and CITES among others) organized numerous side events and an exhibit booth. Engagement of youth, collaborations of NGOs, animal welfare and human wellbeing as new ways of changing attitudes and enhance biodiversity were the main objectives of the passionate events.
On the sustainable fisheries field, Kim organized side events and participated in several panels to communicate actively on the importance of biodiversity protection and good practices in order to secure food security for the future generation. Guidelines were elaborated in collaboration with UN's Food and Agriculture Organization and Mexican Authorities and presented to ministers of Latin America and the Caribbean to promote sustainable practices against climate change and stop ecosystems degradation. He also presented several local initiatives such as the Chakay Lobster, part of his MARL project, and lion fish control in Quintana Roo.
Leonel Requena presented the landscape/seascape work done on marine spatial planning in Belize empowering local communities. Involving indigenous communities, mainly relying on the small scale fisheries for their livelyhoods, in understanding and undertaking conservation measures is the strongest way to successfully implement resources management initiatives. Leonel was invited to represent Mesoamerica in the group discussions.
As you can see, MAR Leadership team and Fellows have been very active this fall!
We want thank our great donors who gave our organization tremendous support during #GivingTuesday and all year round, you make all our work possible!
Wishing you and your family a wonderful holiday season and a healthy and peaceful New Year!
For more information follows us at http://liderazgosam.org/en/ and https://www.facebook.com/MARLeadership/?ref=aymt_homepage_panel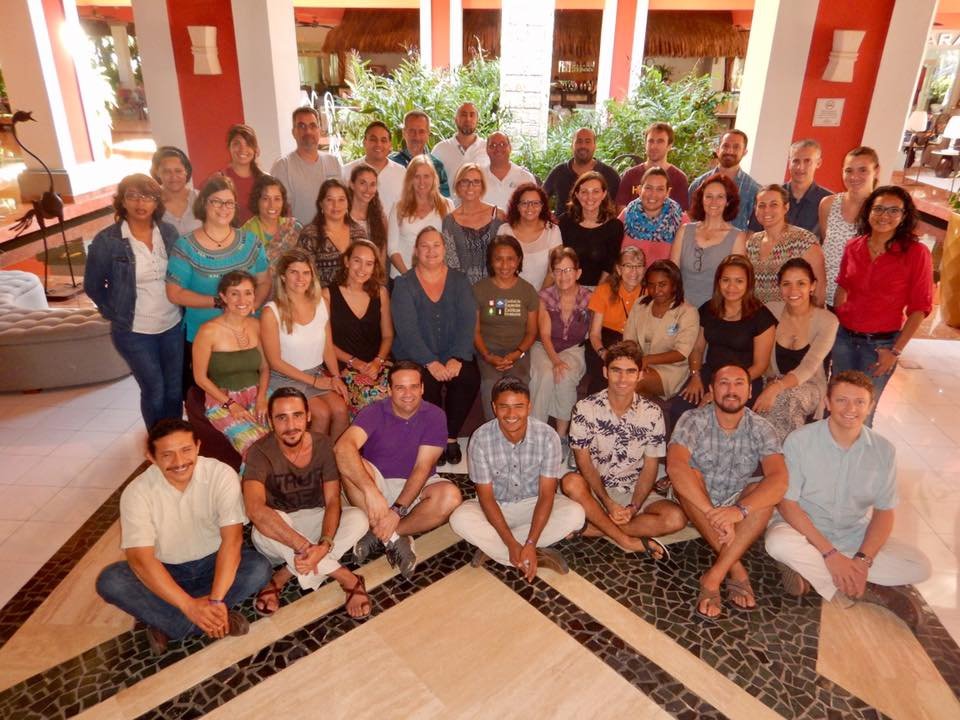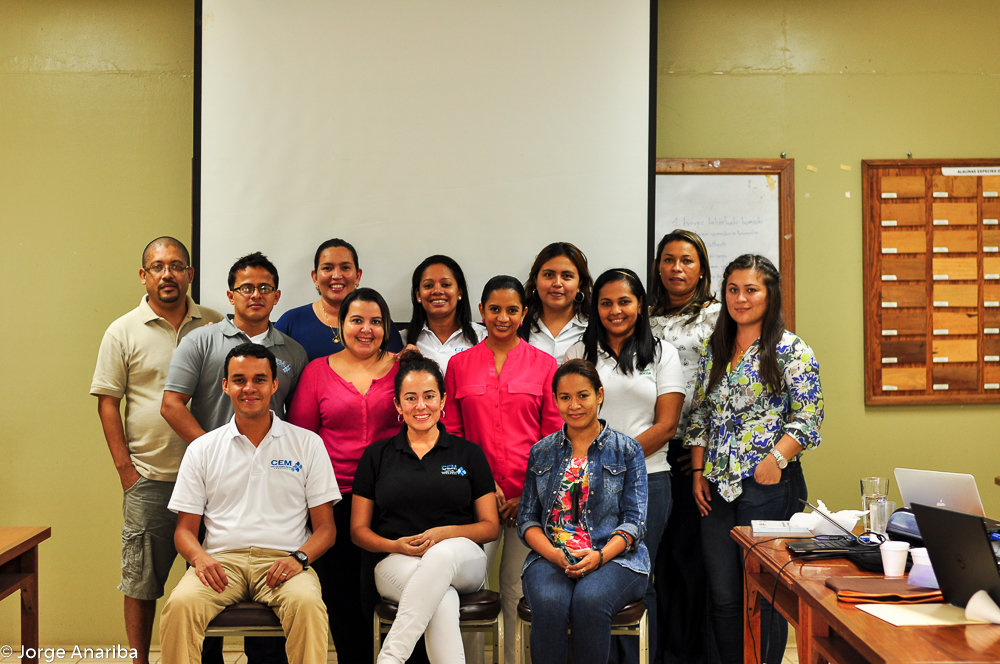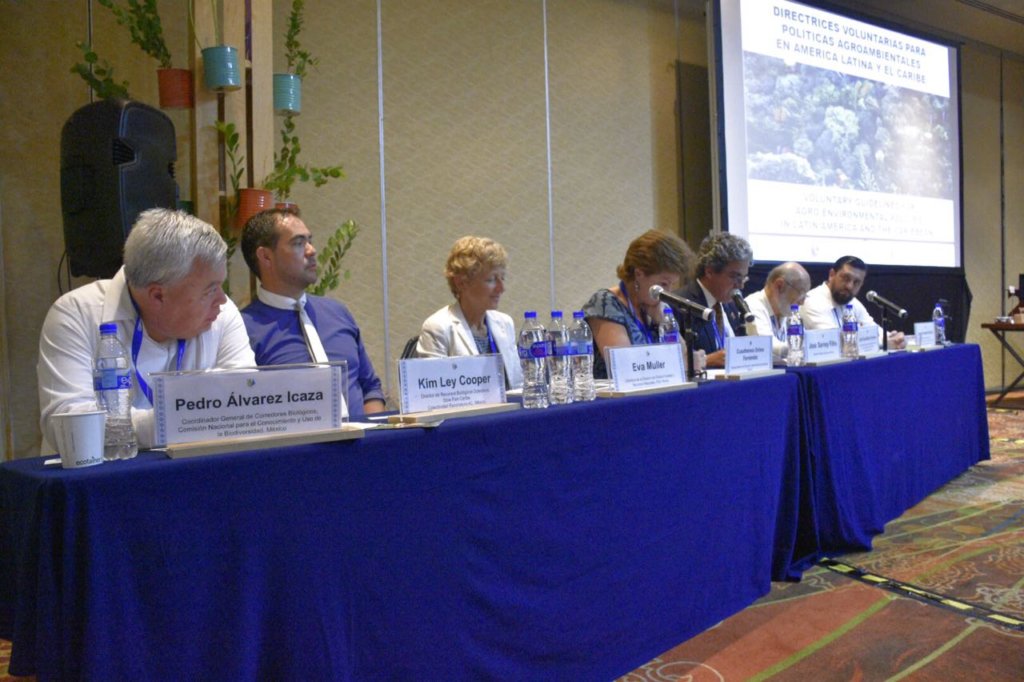 Links: