Hi everyone!
We're gearing up for the launch of our new call for applications, and soon we'll be interviewing candidates for the 2014 cohort of MAR Leadership! It's a very exciting time.
While we are working on that behind-the-scenes, we'd like to share with you the story of Mariela, 2012 MAR Fellow, and her mangrove restoration project on the island of Guanaja, Honduras.
Also, remember the video series we shared with you last time? Parts 3 and 4 have been launched, so click here for lionfish or here for lobsters.
And now, without further ado, here's the first half of Mariela's story as related by the staff of Leadership Learning Community, who carried out our external evaluation. We'll share the rest next month.
---
Heroes of the Swamp
Chapter 1: The Story of Place
"Guanaja" means the island of the Caribbean pine trees. Guanaja is one of the Honduran Bay Islands of striking and diverse geographical beauty, covered in the deep green Caribbean pine trees endemic to the region. When viewed against the turquoise blue water of the Caribbean Sea, it becomes clear why many call this island paradise.
The three main towns on the island are Bonacca, Mangrove Bight, and Savannah Bight. The majority of the population of Guanaja, approximately 10,000 people, lives in Bonacca, which is actually on a cay off the main island. Bonacca has been called the Venice of the Caribbean because of the bridges and canals that connect the community. Passing the island, we can see young kids laughing and jumping into the water from the boat dock.
Guanaja was devastated in 1998 by Hurricane Mitch, a Category 5 hurricane that pounded the island's coast for three days. Strong winds destroyed one-third of the islands, including homes and hotels, and many were without power for months. Most of the residents of Guanaja have rebuilt their homes; however, many still talk about life pre- and post-Hurricane Mitch, given how much it changed the island. The mangrove population, which used to be thriving, was wiped out entirely. It is estimated today that 95% of the mangroves have not recovered. The skeletons of the mangroves, now black and white, still remain rising high above the water. Among the devastation, small green leaves can be seen poking out of the water; the mangroves are growing back thanks to the heroic efforts of a growing group of dedicated volunteers who have become stewards of the swamp.
Chapter 2: The Story of Mariela
MAR Fellow Mariela Ochoa, a 32-year-old intelligent, tenacious, and jovial woman, is a central character in this story. Mariela's ability to impeccably plan our site visit demonstrates how proud she is of her work and of the volunteers. She organized boats for travel around the island, presentations, and interviews with community stakeholders and fishermen, as well as traditional meals such as the delicious tapado, or fish coconut soup, and lobster and lionfish ceviche, scheduled for us over the two days that we were visiting Guanaja.
Mariela moved to Guanaja two years ago for a job with the National Marine Park of the Bay Islands, leaving most of her family and support network back in La Ceiba. Though Mariela has many family members who migrated to New York, including her mother, she has found her second family in Guanaja and among the MAR Fellows. Since moving to Guanaja she has been working to replenish the mangrove population of the island.
When asked what sparked her passion for the mangrove plants of Honduras, Mariela shares her story about growing up in a small town in La Cieba in the Garifuna culture. She knew little about the environment or conservation. It was not until she began her university studies in Tourism and Ecology that she was randomly assigned to explore the mangrove ecosystem. As she learned more about the mangroves, she was taken with their beauty and impressed by what she learned about their growing conditions and environmental importance. Eager to share what she learned, Mariela organized a field trip for her classmates to see the mangroves. Needless to say, Mariela aced her class.
Mangroves are essential because they provide nurseries for juvenile lobsters and crabs, and they are an important renewable resource for community building because mangrove wood, being durable and water-resistant, is good for building homes. In Guanaja the mangroves are a particularly important part of the ecosystem because they help prevent the island's erosion from ocean waves. Mariela's MAR-L project focusing on mangrove restoration was a perfect coupling of her passion for mangroves and working with the community, including fishermen.
Mariela's project focuses on repopulating the mangrove forest in the southern part of Guanaja, which was hardest hit during Hurricane Mitch. Her principal project donor is Scott Peterson of Fly Fish Guanaja, and over a dinner at his hotel on our first night in Guanaja, the mangrove volunteers discussed how this project has been a labor of love. As Mariela explains, "There weren't even enough seeds to collect to be able to replant the trees along the coast. When we started our project we had to go to other Bay Islands to get seeds to plant here on Guanaja." Then began the process of trial and error. They moved their garden away from the beach where seeds were being devoured by blue crabs. As they moved their mangrove gardens inland, they were faced daily with the labor-intensive challenge of transporting the salt water required by the plants to their inland home.
Through ingenuity and hard work, Mariela, together with schoolchildren and community volunteers, perfected her approach and now has the most successful nursery to date, producing 100,000 mangroves last year: 50,000 red and 50,000 black and white. MAR-L hopes of project replication have taken seed with Mariela. She has received funding to create a manual of mangrove restoration, with Guanaja as a case study. Mariela sees this as an opportunity to help others learn from and adopt the process used in Guanaja. She hopes that her work with the mangroves will be replicated not only elsewhere in Honduras but also in the rest of the MAR region.
---
Thanks for reading and for your support of MAR Leadership! Keep an eye out next month to hear the story of Mariela's project and how MAR-L has impacted her life.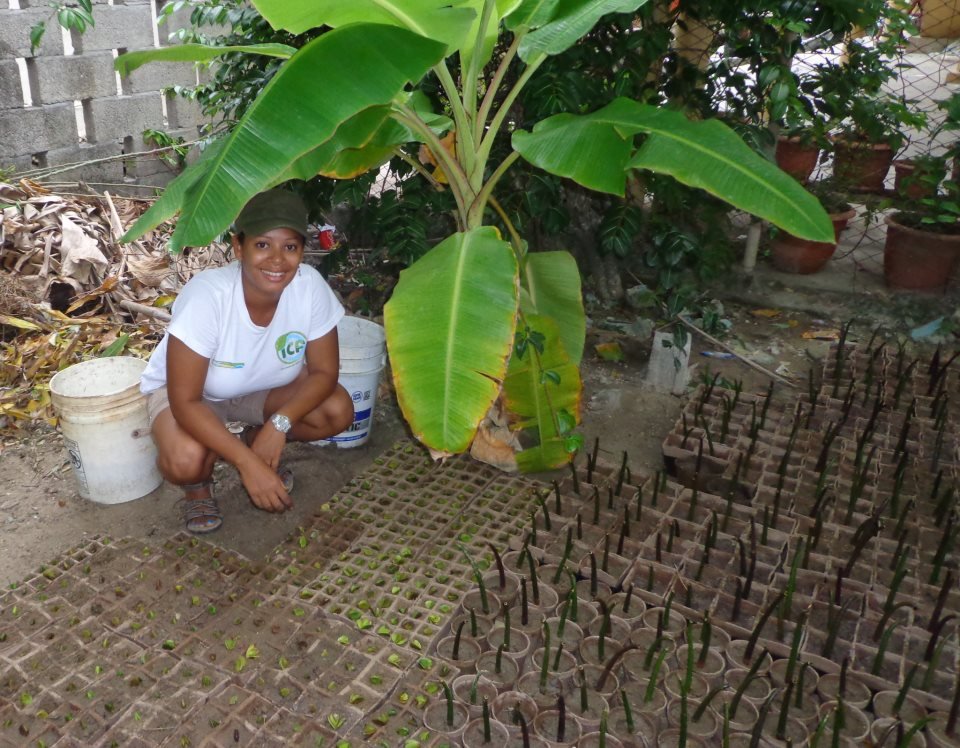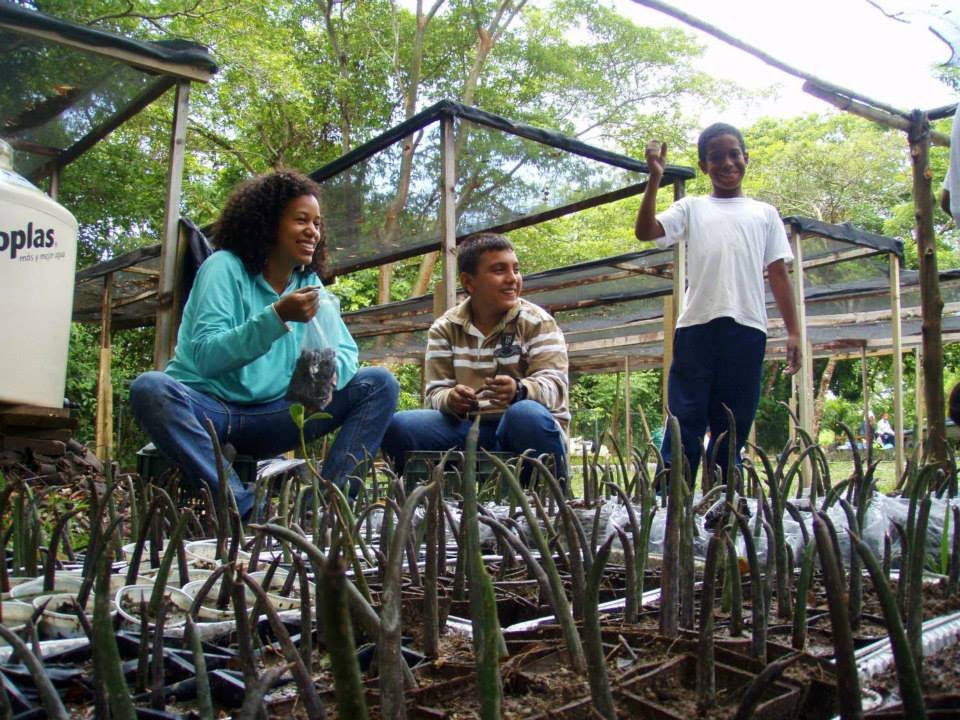 Links: