Dear friends and supporters,
Happy (northern hemisphere) summer! We have a lot of news to share with you, but first and foremost we encourage you to check out this amazing video about the MAR Leadership Program. We're thankful to Céline Cousteau and The TreadRight Foundation for making this video a reality! A link to Part 2 is in the links list at the bottom of this report.
Planning for 2014:
Last week in the MAR Leadership Program we had our annual strategic planning meeting in order to create our work plan for next year. Our Executive Committee (Carlos Saavedra, María José González, and Lorenzo Rosenzweig) was present in this meeting. They gave us excellent advice on how to organize our next cohort in order to keep supporting conservation at Mesoamerican Reef. A lot of great ideas came up, and we'll be sharing them with you shortly. We expect to launch our next call for applications in September.
MAR Fellow updates:
Carlos Segura (MAR Fellow 2012, Mexico): "I was invited by 2010 MAR Fellow Yanú Ramírez (Honduras) to attend the 'Forum for Tourism, Sustainability and Climate Change in Central America,' where I presented the MAR Leadership Program and my project on private protected areas, as well as helped organizers make the forum a carbon neutral event.
Cleopatra Méndez (MAR Fellow 2012, Guatemala): "My project of co-management fishing areas started on March 15 with a donation of US$ 65,000.00 from MAR Fund. We had a 'trinational fishing forum' where my project was presented as a way to mobilize the coastal communities. On May 16 we presented the project to some important stakeholders: coastal communities of Río Sarstún."
Giacomo Palavicini (MAR Fellow 2012, Honduras): "In March I participated (with 2010 MAR Fellows Ian Drysdale and Jenny Myton) in an Honduran television program called 'Frente a Frente,' where we talked about conservation efforts in the MAR and specifically in Roatán. In May I went to the College of Marine Sciences in Baja California, to participate in Oceanography Week, where I presented my project and the MAR-L Program."
Joel Verde (MAR Fellow 2012, Belize): "In May, I was named as advisor on the Advisory Committee established for the Manatee Sanctuary. In the last 3 months I've had meetings with the Forest Department, Fisheries Department, and Hol Chan Marine Reserve managers in Belize. I am coordinating a meeting between these organizations, SEMA, and ECOSUR to determine the reach of my project and to establish a workgroup that directly supports systems-level conservation planning based on the Open Standards for the Practice of Conservation. The Fisheries Department has agreed to lead the process; we hope we'll start an Open Standards workshop at the end of 2013."
Mariela Ochoa (MAR Fellow 2012, Honduras): "We are creating an education program with the Guanaja Mangrove Project volunteers in order to create incentives and promote the participation of local actors, such as fishers, in the project. I'm also developing a methodology for training local teachers to create an environmental education program. In addition, I'm working on creating a manual for mangrove restoration with the help of a biologist and the support of the volunteers."
MAR Leadership external evaluation:
With the third cohort completing the program, the MAR-L Executive Committee decided to test the program premises and learn from MAR-L's experience and the field to identify what is working and what could increase MAR-L's impact.
The evaluation, carried out by Leadership Learning Community, was designed to gather data (input from fellows, observations of projects, and feedback from co-workers, supervisors, and fishers) to answer three questions:
What have been the most significant program outcomes on the leadership skills of individuals, the effectiveness of the network, and the sustainability of the reef?
Are the basic premises of the program being validated by the experience so far?
Are there opportunities to strengthen the program, drawing on lessons from the programs first three years of operation and broader experience of the leadership development field?
In summary, the results are the following:
In its first three years, MAR-L has achieved impressive results on multiple levels. The curriculum design has facilitated deep personal transformation and fostered strong bonds within and across cohorts. These bonds are translating into action and benefits to MAR as fellows share learning and techniques that enhance their performance. There are many examples of fellows seeking each other out as partners in transnational meetings or to successfully champion a protected area. Fellows understand that enduring change in the MAR will not happen without the involvement of fishermen; in every site visit conducted, this was evident in the clear affection between fellows and people from their communities. It is early in the program to expect systems-level change, yet the program is clearly delivering results and affirming the premise that young leaders can be successfully supported to implement new and replicable ideas that can contribute significantly to the health of the MAR. MAR-L now has the potential to build on these successes and chart new territory in leadership development by focusing on increasingly concrete goals and by building for continued network growth and success.
Project design manual:
Our fellows receive high-quality training in project design from Paquita Bath (Aligning Visions). Recently, we decided we wanted to share this training more widely. The result is the MAR Leadership Resource Book, an 80-page instruction manual, co-authored by Paquita Bath and María Eugenia Arreola, which will soon be publicly launched (we are finalizing the Spanish version). The manual has already been circulated to members of our Executive Committee, as well as among participants at the CCNet and Creating Space conferences that Program Director María Eugenia Arreola attended in April and May 2013.
This manual is a complete training curriculum showing how the MAR Leadership Program has adapted the Open Standards for the Practice of Conservation methodology for small-scale projects. Our approach is designed to empower individual action that can build on the local connections, commitment, and place-based understanding that are necessary for effective projects.
We hope that with the publication of the MAR Leadership Resource Book, more MAR region stakeholders will have access to a guide for designing excellent conservation projects.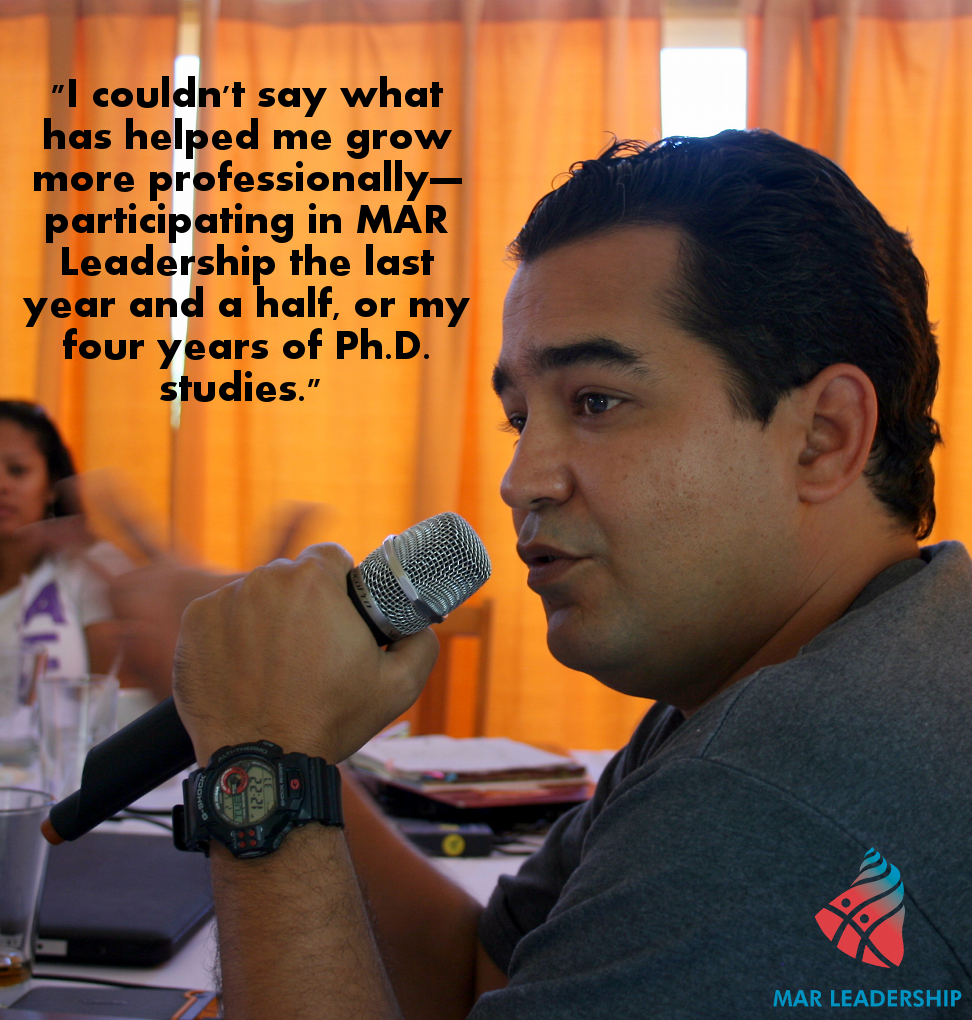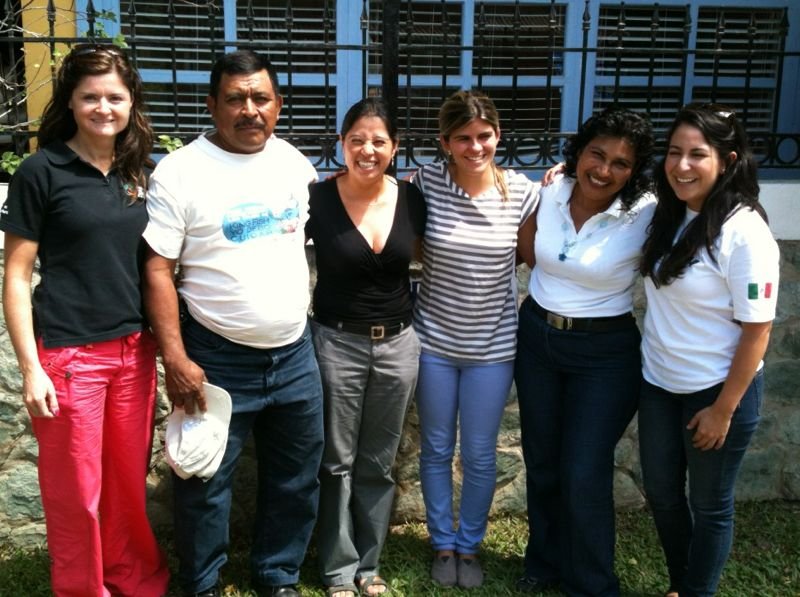 Links: