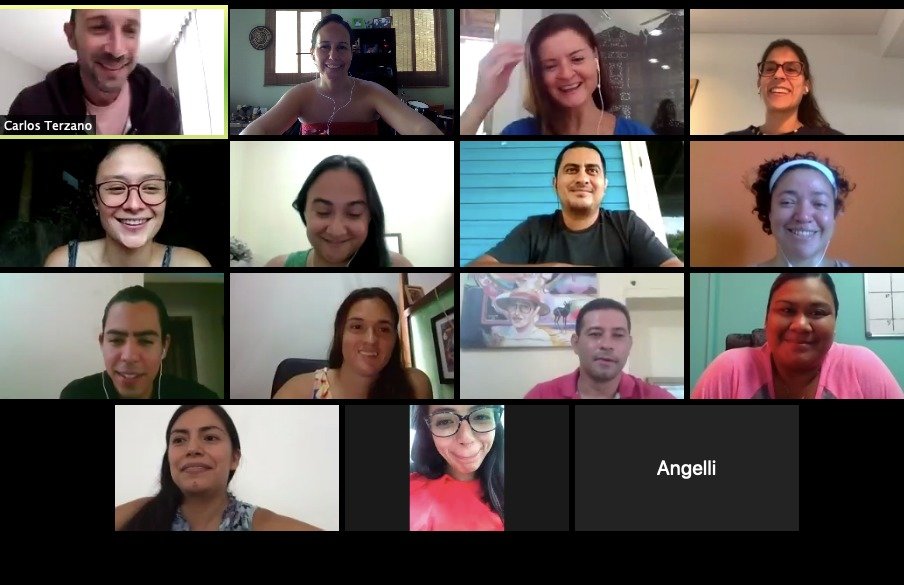 Today we live challenging moments. As of May 31, 2020, more than 6.03 million people worldwide have contracted the coronavirus, COVID-19. The spread of COVID-19 is a health crisis, but it is not just a health crisis. COVID-19 will also have social, economic, environmental, and political impacts that could leave severe damage in the coming years, reversing the development gains achieved in the last 20 years. Nevertheless, this situation is an excellent opportunity to improve and grow as individuals, organizations, and society. It is time to rethink who we are, enjoy what we have, and motivate ourselves to keep going.
Despite the difficulties that COVID-19 is posing in the coastal communities of the Mesoamerican Barrier Reef System, the MAR leaders continue working with the passion that characterizes them. Today more than ever, we have to continue supporting fishers and coastal communities to make them more resilient to the changes we are experiencing. Fishing, which represents a critical social and economic activity for food security and livelihoods, especially in coastal communities, has been directly and indirectly affected (COBI, 2020).
In the Mesoamerican Reef Leadership Program, we have had to adapt to the new circumstances and reschedule our face-to-face activities for the 2019 cohort. We are using the technological tools available, which have allowed us to communicate and continue learning. In the last few months, we have held a series of webinars with COBI (the 2019 cohort mentoring team) mainly sustainable fisheries and sustainable community development.
Webinar 1: Citizen Science in Marine Conservation taught by Stuart from COBI and MAR leader of the 2016 cohort. During the webinar, Stuart talked about how to generate information with coastal communities; what is citizen science, what examples do we have in the MAR and how to create an impact on citizen science.
Webinar 2: Fishing panorama in the MAR and the world delivered by Diana from Rare and MAR Leader of the 2016 cohort. Through this webinar, Diana explored fisheries management strategies and some examples of successful collaboration.
Webinar 3: Collective action delivered by Inés from COBI and MAR Leader from the 2018 cohort. In the webinar, Inés spoke about the theory of collective impact and shared some resources such as case studies, lessons learned, and communities of practice.
At the request of the 2019 cohort, we organized a webinar with Carlos, our leadership trainer related to recognizing and managing our emotions durng COVID-19.
In July, the five teams of the 2019 cohort will finish their cohort cycle and will present their fine-tuned project proposals to seek resources for their implementation. The projects are:
1. A community monitoring program for a sustainable elasmobranch fishery in northern Quintana Roo.
2. Tools for the transition to territorial rights of use in fishing in Laguna Micos Quemada, Tela, Honduras.
3. Sustainable fishing in the Bay Islands Marine National Park, Honduras
4. Biological and socioeconomic characterization of the Manjua fishery in the Guatemalan
5. Turneffe Case Study for the establishment of an Adaptive Lobster Fishery Management Model in Belize.
We will be launching the 2020-2021 Call for Applications in July. Stay tuned!