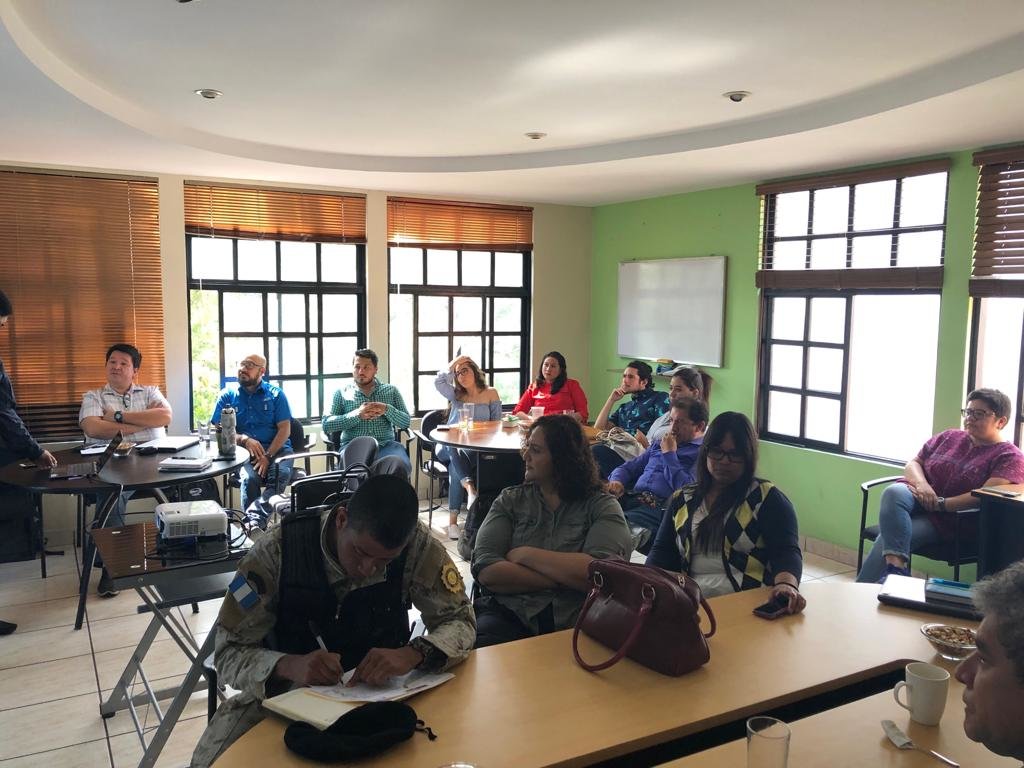 Dear Global Giving Friends,
We want to share with you the latest developments of the MAR Leadership 2018 Team Sharks.

The team has been working on the National Plan of Action (NPOA) for sharks, rays, and chimeras (Chondrichthyes) in Guatemala. After nine months of hard work, it is finally completed! The first step was the creation of an intersectoral working group to support and validate decisions and actions. The NPOA was identified as a priority to guide Chondrichthyes conservation and management efforts strategically. The development of the document has been a collaborative effort with DIPESCA (Guatemala's Fisheries Department). One of the document's strengths has been the participative process we have supported to integrate scientific and institutional feedback from experts, as well members from the working group, validating the content and the development of the plan.
The Fishery Department is now working on converting the document into a ministerial agreement so that it becomes an official document to support and guide national actions. The team sharks hope this process will take place no later than November 2019.
One of their followup goals will be to promote the creation of non-detrimental finding for Appendix II species for the country to comply with CITES. It's been refreshing and certainly encouraging to have created an intersectoral working group to address the conservation and management challenges for sharks and rays in Guatemala for the very first time!
MAR Leadership Network in action:
In addition to the creation of the NPOA, we carried out an exchange between fishers from Honduras (Omoa) and Guatemala (Sartún and Quetzalito) to support the strengthening of their internal organizational capabilities. The exchange was a great success; the fishermen talked to each other about the importance of organizing committees to unify their voice. Sarstún fishers shared with the other groups the need for having internal rules and regulations, as well as the importance of sustainable fishing. The words from the committee of Sarstún were so powerful and inspiring that for the first time, 32 fishermen attended Quetzalito's committee meeting; this is a significant change from the usual 7 participants.
2018 MAR Leaders have been invited to participate in this process through a series of workshops supporting shark team's work with the fishing communities: Sandra from Honduras was invited to speak about sustainable fishing. Nelson also from Honduras will be invited speak about sustainable fisheries and the importance of a groups organization (August) and Mariela, from Mexico, will share her personal experience being a fishing woman and the founder of the tourism project "Women of the Sea" (September). We want to inspire women in these communities and promote their inclusion in both fishermen committees.
Team Shark members' experiences: