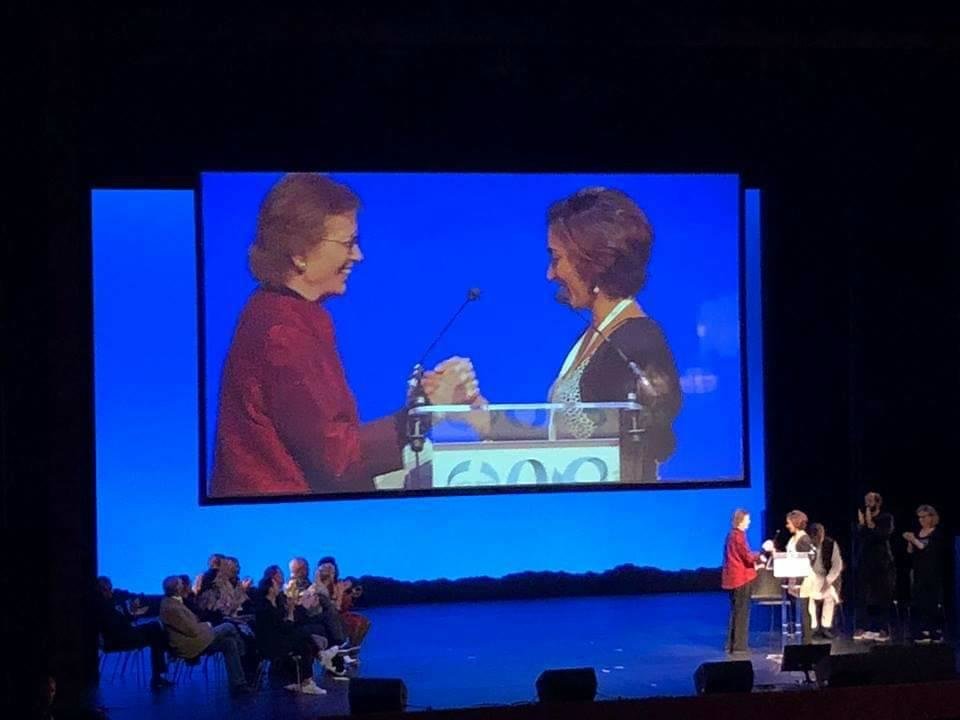 Dear Friends,
We are happy to share with you MAR Leadership latest news.
2018 MAR Fellows that are promoting sustainable fisheries and community development, have been very active in designing their projects with mentors from Environmental Defense Fund (EDF). Once a month, each team meets virtually with EDF experts who provide advice, share information and contacts that will contribute to the successful development of Fellows' projects. We'll share their progress in the next update.
During the 2018 cohort training cycle, 4 webinars are planned to be held which will deepen the topics discussed during the in-person workshop. In September a webinar on gender equity was delivered by 2018 Fellow Inés from Comunidad y Biodiversidad (COBI). The gender equity program for fisheries was launched by COBI in 2017 with the aim at achieving the equal participation of men and women in fisheries. Through this webinar participants learned how the program has been designed and implemented, as well as the challenges and solutions found.
We are excited to share that 2014 Fellow Laura from Honduras won the Mary Robinson 2018 Climate Justice Award at the One Young World Summit in The Hague. Laura's award winning project, "Waste to Opportunity", seeks to empower waste pickers in the municipal dumps of Roatan, by organizing them, promoting labor safety and providing seed funding for alternative and innovative processes. For her continued efforts to tackle plastic pollution in Roatan, Laura was selected to receive an award by the Rotary Club of Tegucigalpa, Honduras.
Laura has continued to work on promoting best practices among hotels and improving the waste management system of Roatan. In August, Laura along with the Mayor of Roatan, Mr. Hynds and 2014 Fellow Cindy (Honduras) visited the waste management facilities of Belmopan, Belize including the transfer station and sanitary landfill. The visit was guided by 2014 Fellow Emerson, Officer at Belize Solid Waste Management Authority, and was intended to show the mayor better options for waste management and recycling in face of a collapsed dumpsite in Roatan.
Laura also invited Monica (2014 Fellow Mexico) to run a 3-day training with hotels, schools, authorities and other important stakeholders on the importance of solving the waste pollution crisis that Roatan is facing given a two-week fire at the municipal dump. Mónica toured two big hotels in West Bay beach to assess the opportunities of improving waste management. Following this visit, the Bay Island Conservation Association (BICA), which covered Monica's travel expenses to Roatan, will develop a waste management plan for these hotels and two schools.
Emerson (Belize) shared with us that Punta Gorda's dump site has been closed and a transfer station is under construction which was the objective of his MAR Leaderhip project in 2014. The construction started in July 2018 and will be finished by March 2019. The environmental awareness and public awareness component of his project is still pending; the community will be trained on how to separate recyclable materials and how to use the transfer station once it is operating.
In October 15 Fellows from different cohorts participated in the Healthy Reefs for Healthy People meeting that took place in Caye Caulker, Belize. Some Fellows gave keynote speeches sharing their work with the network members.
Thank you very much for your kind support in protecting the MAR!
MAR Leaderhip Team