Project Report

| Jan 11, 2023
RSKS India: Superstar, Most Effective & Top Ranked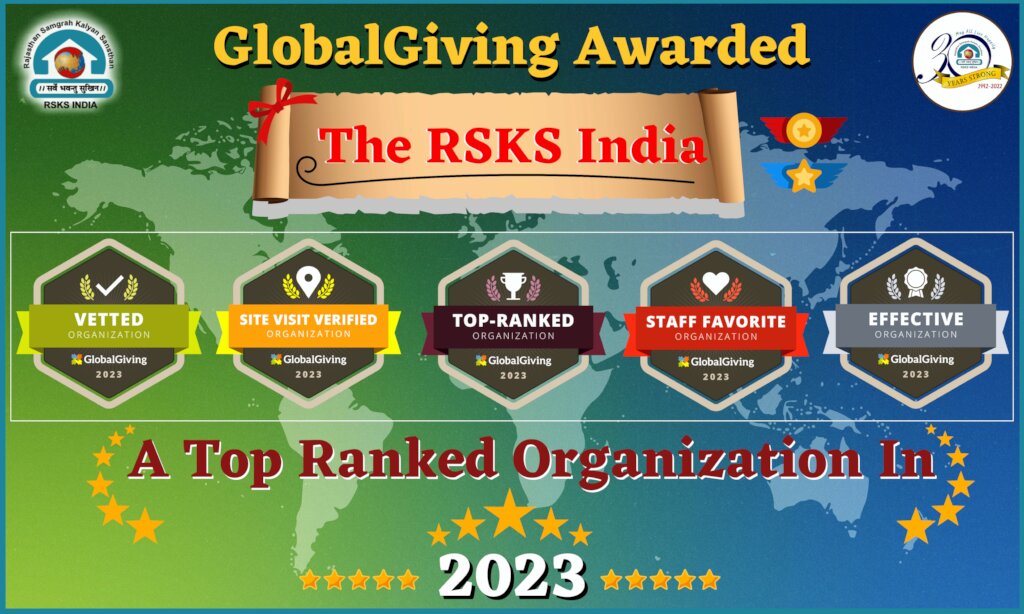 Dear ChangeMaker Namaste!!

We thank you from the core of our heart for your valuable support. Rajasthan Samgrah Kalyan Sansthan and the beneficiaries wish you and your family "Happy New Year" and hope that year 2023 will bring you a lot of happiness and joy to you.

RSKS India Fully Vetted, Superstar, Staff Favorite, Effective & Top Ranked By GlobalGiving !!
We are glad to share the Great news!! We're very proud to have been Recognized as a ''Super Star, Most Effective, Top Ranked, Staff Favorite & Fully Vetted organization'' once again on GlobalGiving ! Thank you, team GlobalGiving for your Valuable Support & Guidance over the years.

A Huge thanks to all of our Supporters, Generous Donors & Friends who made this possible! We couldn't accomplish any of this without your support. Also, congratulations to Team Rajasthan Samgrah Kalyan Sansthan RSKS INDIA together it is possible! We assure you that the organisation will be continuous to strive to contributing its Best for the social welfare programs.
Become a fundraiser.....

Rajasthan Samgrah Kalyan Sansthan has been Determined for last 30 years towards Girls Education, Women Empowerment, Health, Better livelihood, Development of marginalized deprived community. Also, the organisation has been working at sensitive issues as women empowerment, prevention of violence against women, self-employment, child welfare, environment conservation. We hop to get your valuable support continuously for these social works. In this order, we Request you to become the fundraiser for our projects and please contribute for these noble works from your valuable time and Raise funds. We will be so Glad, if you associate with the organisation and contribute for the welfare works and continue your support.

This is a comment sent by one of our Generous Donor on GlobalGiving !!

''Keep up your Wonderful work, you their Hero''

''I know how it feels not to have enough food to eat nor any good clothes to wear. I give in the hope that I can at least bring a smile on someone's face.''

Welcome; You can also comments & suggestions on Report.

Make an Big Impact with Monthly Donation
We would love to hear your feedback, comments & Suggestion on our program. Please reach out to us at
admin@rsksindia.ngo
Many thanks again for your valuable support!!

We will continue to keep you updated about our work and events of the following months.

Many Regards

Team RSKS India
Follow us on www.facebook.com/rsksindia for Regular Updates

Stay Healthy & Keep Smiling!!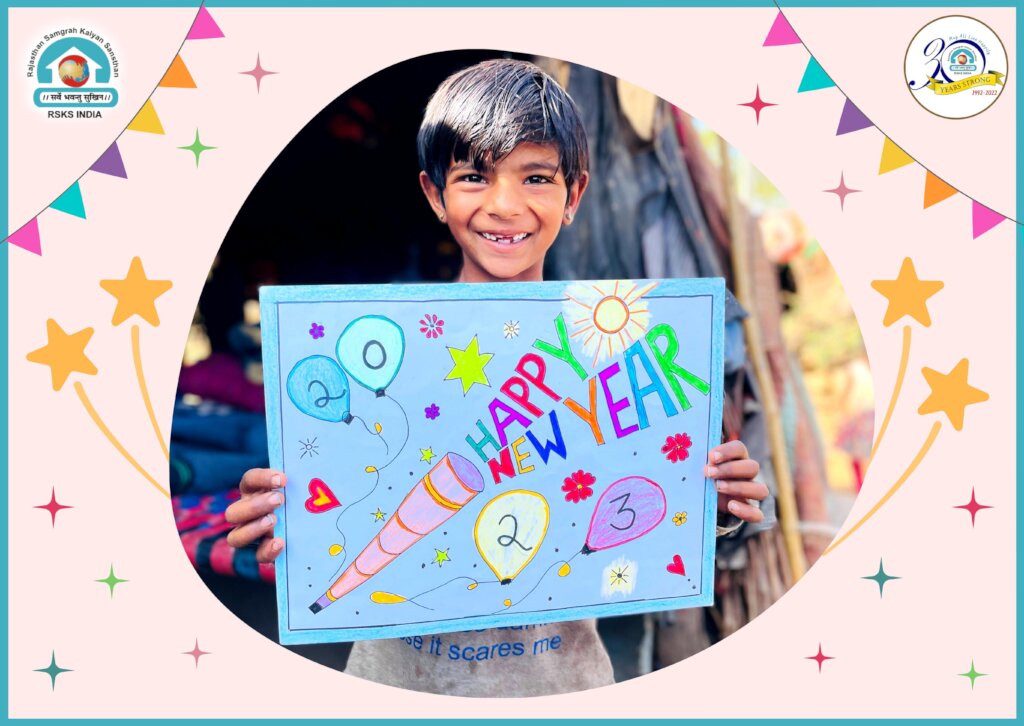 Links: