Project Report

| Oct 25, 2023
Quarterly Report October 23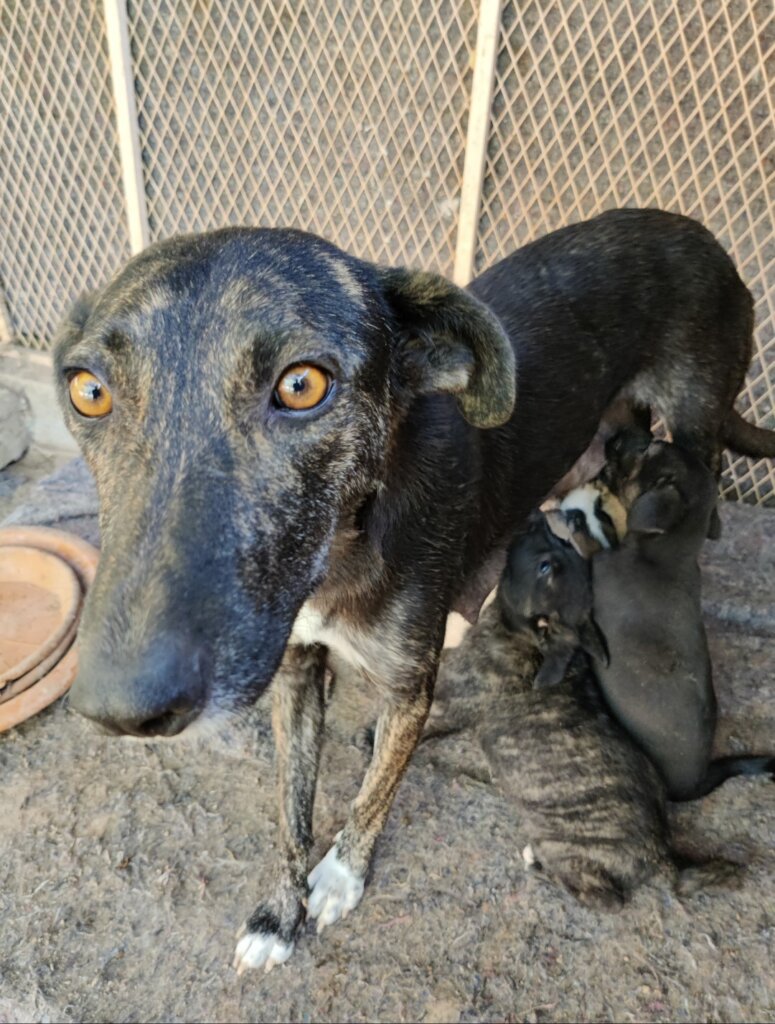 This summer has been hot and dry and more than a little scary!
Agadir was in the record books as the hottest place, then we were hit by an earthquake. Fortunately, we were not hit too hard by the earthquake, although there was heartbreaking loss of life and destruction of homes and livelihoods in villages in the High Atlas. It reminds us all that our way of life and life itself are fragile. Everything can change in minutes and at the same time everything continues. And we have to keep going. We still have 1,200 animals whose lives, health and happiness depend on us.
We are incredibly grateful to all of our supporters for continuing to help us keep going.
After July temperatures broke all records and became the hottest July ever on the planet, Agadir was officially the hottest place on Earth in early August with a temperature of 50.4 degrees Celsius (or 122.7 F). I'm pretty sure it would have been hotter inland. These high temperatures have a huge impact as our refuges are all inland and apart from the farm refuge there is no easy access to water or electricity. The dogs are suffering from these extreme weather conditions and unfortunately several of our older former street dogs have died from heat exhaustion.
The weather forced us to put our long-held plans to leave the Clebs Refuge into action. Clebs was the first place we found when we rescued the 750 dogs from the animal shelter in Agadir in 2018. It was always a struggle to keep it going. We were hoping that we would find a plot of land near Agadir where we could buy and develop our dream refuge, and although we have come close, that will not happen this year. So we decided to invest in the New Refuge's infrastructure and build more enclosures to reduce the number of dogs in the poorer conditions in Clebs.
The cost of transforming the shelter that we used to call "the new shelter", was 74,242 dirhams, to which was added at the beginning of August, the annual rent of 36,000 dirhams.
As a result of this investment, we have decided to give the "new" refuge a proper name and it will be called Shem's Refuge. Shems is Darija (Moroccan Arabic) for the sun.
We're still hoping to leave Clebs entirely, but we don't have a timetable for that just now and in the meantime, we have to keep paying the rent.
Then the earthquake came. A magnitude 6.8 earthquake struck Morocco late on Friday evening, September 8th. The epicenter was in the High Atlas Mountains, about 70 km north of Agadir. Thousands of mountain villages were destroyed and over three thousand people and their livestock were killed. It will take a long time to recover from this devastating event. The people in the villages live a relatively simple life and rely on livestock for both their food and their income. We hope their way of life hasn't been destroyed too, but it will take a long time for them to recover and winter is just around the corner. The government is working intensively with various aid organizations to help them prepare for the severe weather conditions expected in the high mountain regions.
Closer to Agadir and in the Souss Valley, where our shelters are located, we were very lucky and suffered no damage, although many people from Agadir were very scared as the memories of the catastrophic 1960 earthquake are still vivid.
Michele was busy, she was invited to another area of Morocco where all the different government and professional associations are working together to implement a TNVR program. They were very interested in hearing their advice and we look forward to seeing the results of their engagement.
Additionally, we welcomed many visitors to the refuge this summer including Jack and Nyall who helped us with some IT issues. We also welcomed Fernando from Spain who runs 3 shelters near Madrid and the Association "la caravane Sans Frontières from Switzerland, both of these visitors brought us many useful gifts. This summer board members from Morrocan Animal Welfare Support Souss, the scottish charity who help us with international fundraising also came to the Refuge.
We continued our work feeding the dogs in the city pound and rescuing the vulnerable. In addition this last quarter we vaccinated and neutered 147 street cats and 58 street dogs.
As always, the months have flown by, and the end of another year is not long in coming. We hope to bring you some exciting news in the coming months, as there are few irons in the fire. In the meantime, thank you for reading this far and we hope you enjoyed the newsletter.
Thank you for your support.