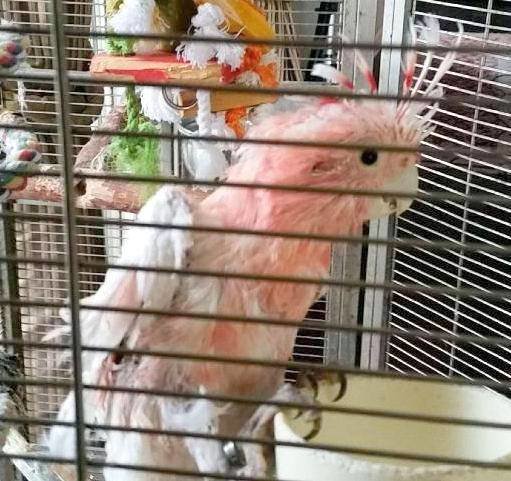 Whether you are an individual bird owner, a bird rescue, a bird breeder, a backyard bird enthusiast, or simply an interested party, biosecurity is of the utmost importance to protect the health of the birds we love. Southern California is experiencing an outbreak of Virulent Newcastle Disease (vND) which started in 2018 and which has resulted in the euthanasia deaths of more than 1 million birds to date. The most recent positive case of vND was only a few days ago on May 29, 2019 in San Bernardino County CA. vND is a contagious and fatal viral disease affecting the respiratory, nervous and digestive systems of birds and poultry. There is no cure, and there is no effective vaccine currently available to combat this strain. The method used to eradicate vND is euthanasia of all birds that have been or may have been exposed to vND.

We are fortunate here in Orange County CA where Avian Underdogs Rescue Association is located to be vND free and not under quarantine. The entire County of Los Angeles as well as substantial areas of Riverside and San Bernardino Counties are under quarantine for vND. The quarantine requires that no birds be moved into, out of, or within a quarantine area.
Wondering what biosecurity is and how it works? Please refer to this link for detailed information:

https://tinyurl.com/y5dn2wjb

No doubt, you are wondering what all this really has to do with you. vND CAN affect birds other than poultry, and if you are a bird owner in an area where there have been positive cases of vND, your birds are subject to euthanasia regardless of what type of birds they are. This is not something to be uninformed about. Please take the time to educate yourself about vND, the quarantine, and whether or not your birds are at risk of euthanasia.
Let's move on to a specific example of why biosecurity is important. It revolves around Tango, a young, Major Mitchell's Cockatoo and has nothing to do with vND but everything to do with biosecurity and how failing to follow good biosecurity practices will cost Tango his life.
Tango is a young male parrot that was purchased to become a breeder. Tango started out as a healthy and vibrant young parrot. Tango's owner attended a bird related event where he encountered a bird that had PBFD (psittacine beak and feather disease). Tango's owner unknowingly brought the PBFD virus home on his person/clothing, and Tango was infected. PBFD has no cure and is always ultimately fatal. Had Tango's owner practiced good biosecurity, he would not have brought this virus home with him. Tango will pay the ultimate price for this biosecurity failure with his life. PBFD is very contagious to other Psittacine birds, so we placed Tango in a hospice sanctuary where there are no other parrots. He will live out his life there. Tango requires vet visits approximately every 3 weeks to assure there are no bacterial or fungal infections further compromising him and to get his now deformed beak shaped,
We apologize for this somewhat 'Debbie Downer" report, but is is factual. This IS what is happening. Thank you all so very much for your continued support!