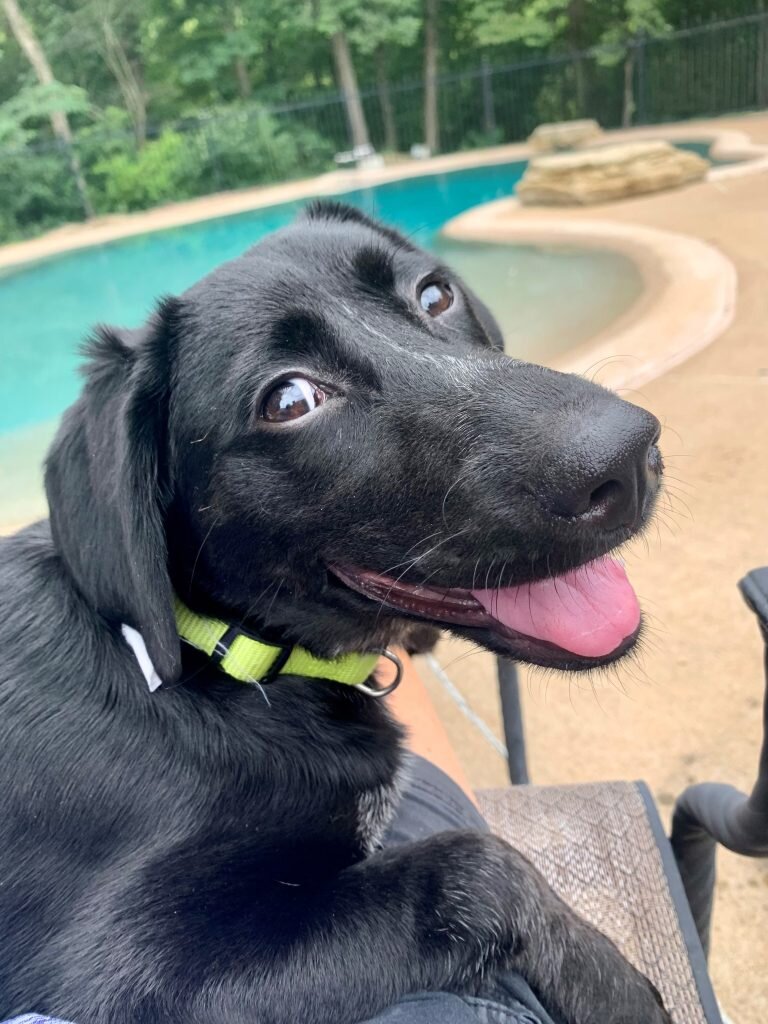 Your donation to the Petfinder Fountation's Emergency Medical Fund helps injured pets like Pepper, who was found in a creek by a little girl.
Here is her story, as told by Laura Amlong of Franklin County Humane Society in Missouri:
Rescued By a Little Girl
"Pepper was brought to our shelter by a mother and daughter. The 6-year-old girl had been playing near a creek when she surprised her mother by climbing up with a puppy in her arms.
"The pup was about half the size of the child and the little girl was struggling to keep her balance while cradling the baby. They quickly realized the dog had something wrong with her legs."
A Broken Leg and Pelvis
"Our vet partner evaluated the 12-week-old puppy and determined that her left hind femur was broken, as was as her pelvis on the right side.
"Pepper underwent surgery and the femur was successfully repaired via a rod in her leg. This little pup was sweet, patient, and wonderfully easy to work with through all of her medical treatment."
Recovery and Adoption
"Pepper was transferred to a foster home. Her foster family had fostered more than 200 homeless pets, and Pepper was surrounded by love, laughter, and wisdom.
"After our veterinary partner approved Pepper for adoption, she was adopted in August and is now loving life in her new home."
Thank you for making a happy "tail" possible for Pepper and countless other pets like her!