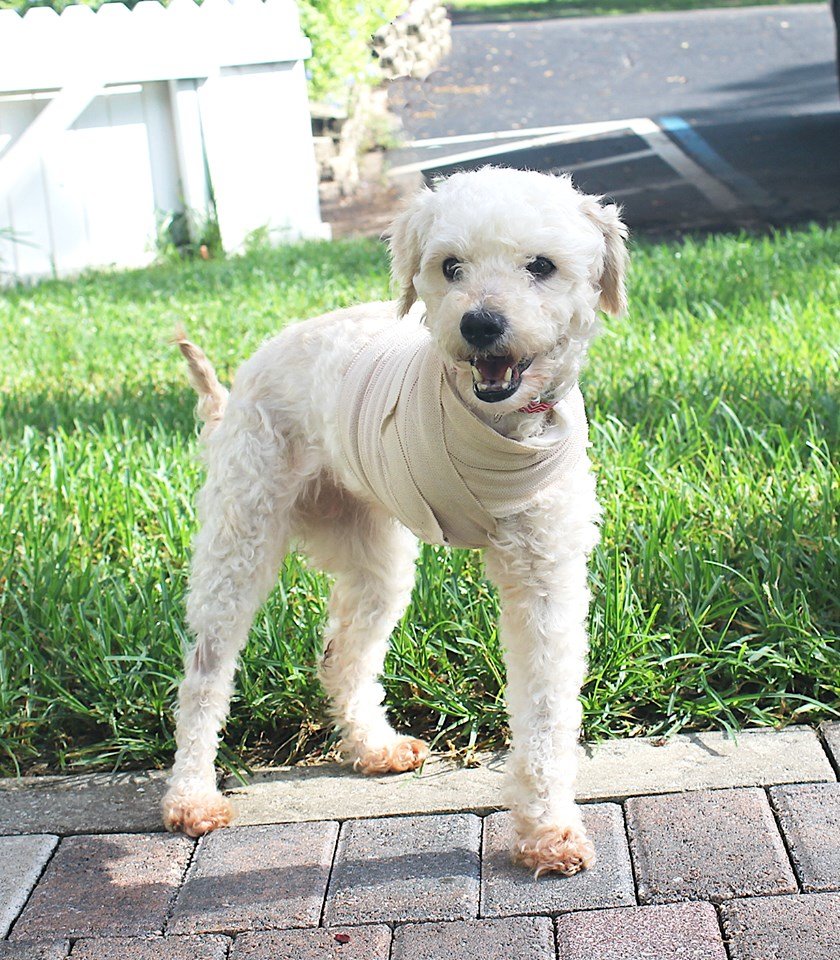 Thank you so much for donating to the Petfinder Foundation's Emergency Medical Fund. Because of your gift, hundreds of individual pets have been spared terrible suffering, and are instead thriving as healthy and happy members of their adoptive families. Here are just a few of them:
Kariann
This 3-year-old poodle has seen the worst and survived. She came to Florida's Tri-County Animal Rescue from China's Yulin Dog Meat Festival, saved from a meat truck where she was so packed in with other dogs that she broke her leg. Her shattered limb ultimately had to be removed, and our grant help pay for her surgery. Today, Kariann is a happy, loving, and adopted dog! Read her story here.
Ruthie
Ruthie came to Michigan's I Heart Dogs Rescue and Animal Haven from a municipal shelter in Detroit, where a good Samaritan had turned her in after finding her alone, emaciated, and with two broken rear legs. Our grants helped cover her medical costs, and she quickly started to show off a sweet and playful puppy personality. Her foster family adopted her and this resilient, loving puppy got the happily-ever-after she deserved. Read her story here.
Bravo
Bravo was found as a tiny kitten in a mall parking lot, all alone, with horrible infections in both eyes. Our grant helped Ohio's Crazy Cats Animal Rescue get him the medical care he needed, which included the removal of his ruptured eyes. In foster care, he recovered marvelously, and was neutered, microchipped, and vaccinated. Just this past weekend, he was adopted into a loving forever home! Read his story here.
Phossy
Phossy found her way into a trap and ended up at Michigan's Paws for Life. X-ray revealed that she had a shattered leg that needed to be amputated, as well as nose and lip trauma from a bit wound. Our grant helped cover the amputation surgery as well as surgery to repair her damaged nasal passage. After a long recovery, Phossy's foster mom realized she would never be leaving, and today Phossy enjoys her life at home socializing other kittens. Read her story here.
It's unlikely that any of these pets would be living happy, pain-free lives in loving homes without our Emergency Medical Grants, which are only possible thanks to donors like you. Thank you for all that you do to help pets in need!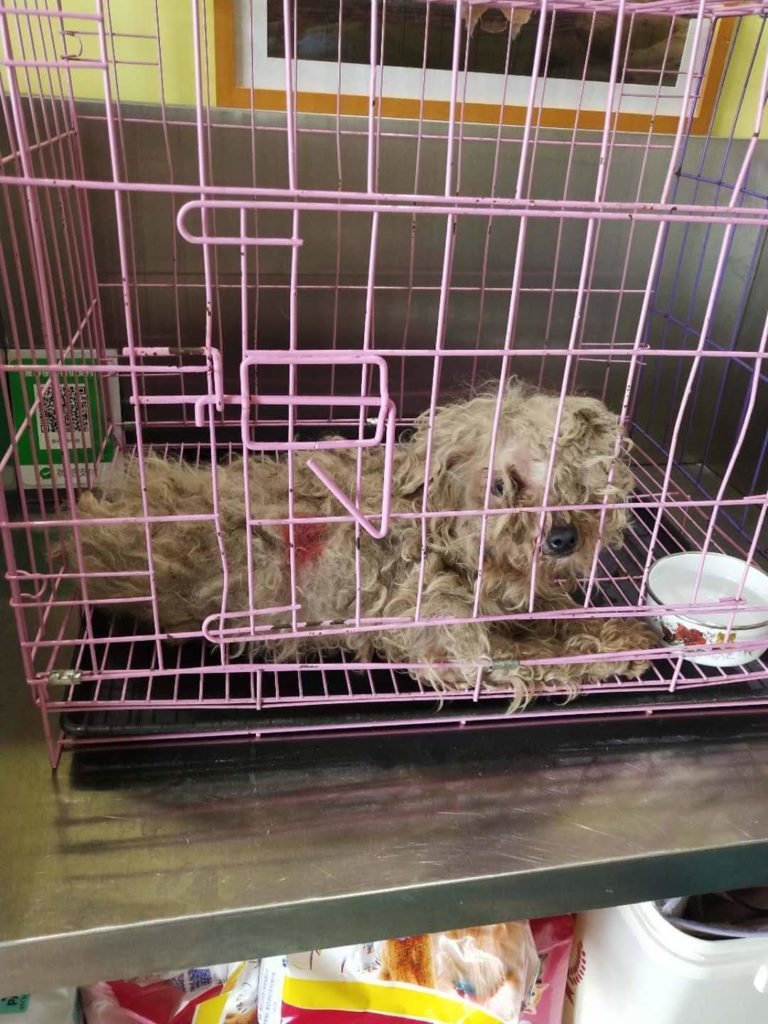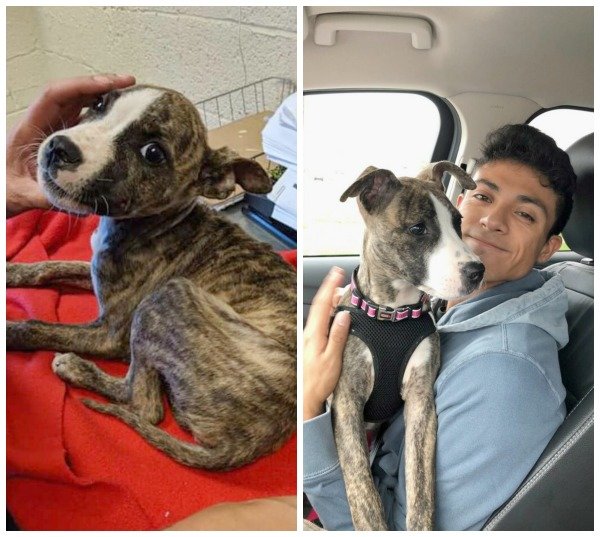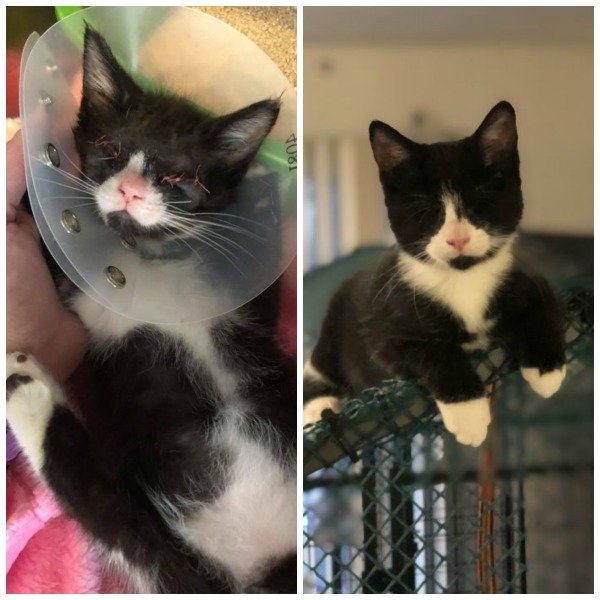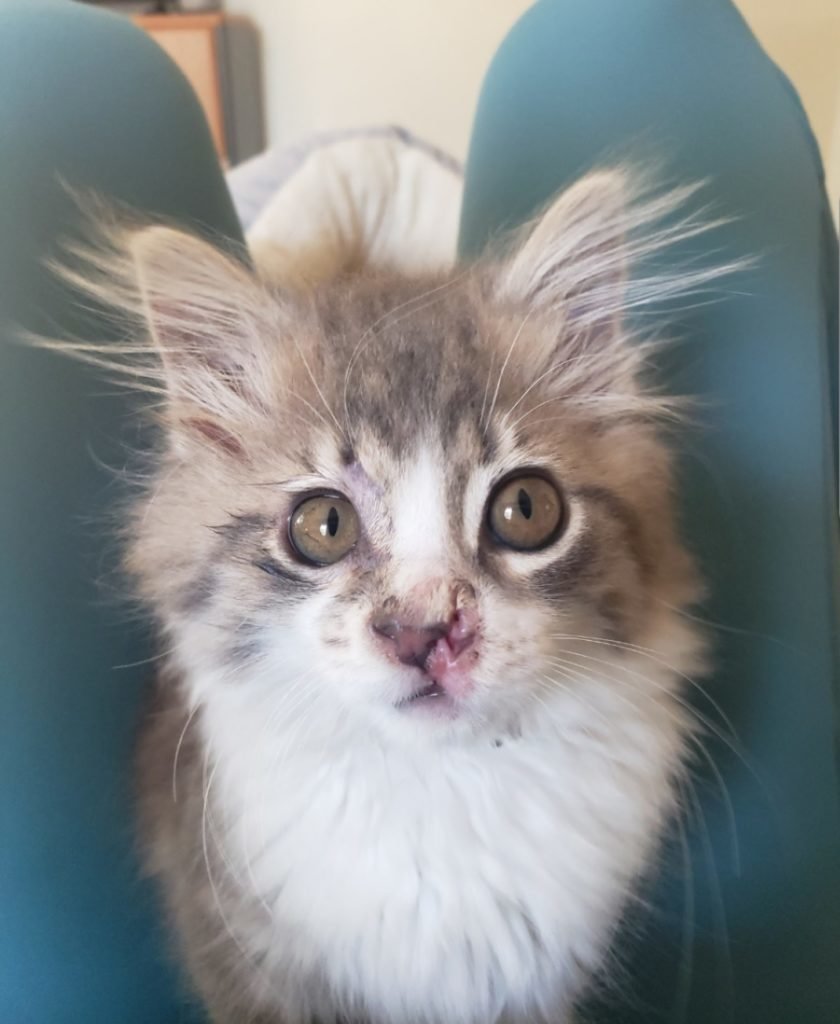 Links: