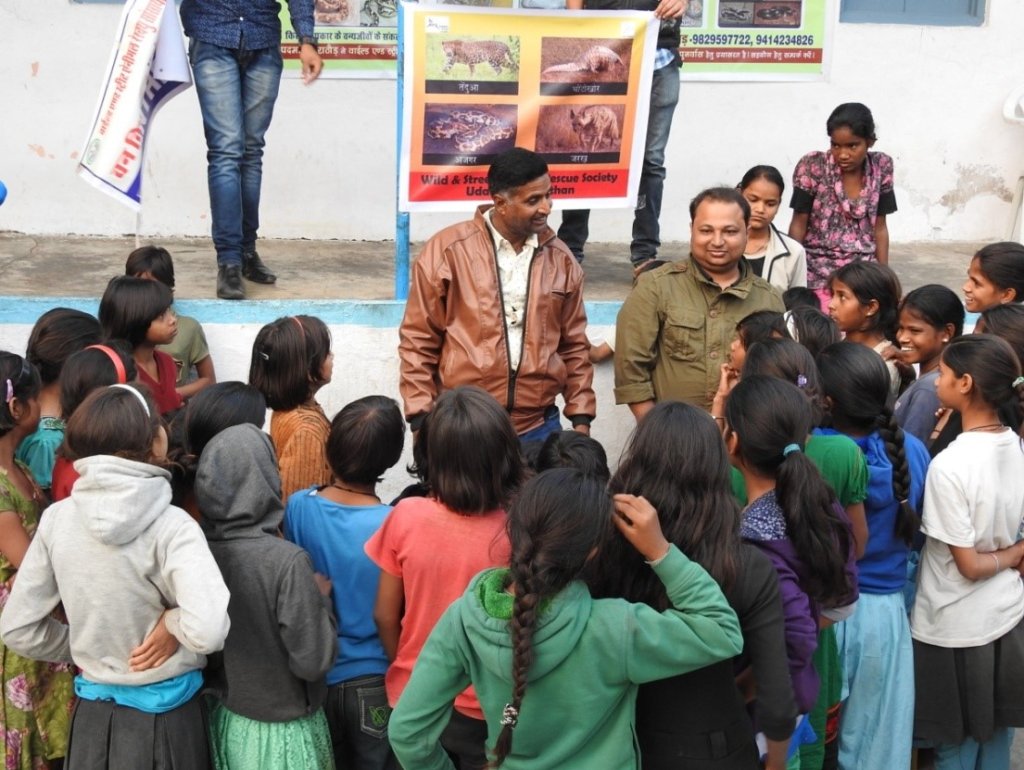 Indian Pangolins as a species are nocturnal, notoriously shy, and spend most of the day hiding in burrows and tree hollows. There is scant information about its biology and ecology; however, from the recent spate of seizures from airports and international borders, it is apparent they are among the most illegally traded species in India and the world. Their shy nature may help them hide from a careful conservationist, their scales provide excellent protection from predators, but the pangolins' natural defences clearly cannot protect them from determined poachers who, following their distinctive footprints (the front claws curve inwards as they walk) use trained hunting dogs to sniff out their burrows. Traps are then laid to capture them as they move out for food at night, or they are smoked out.
In the state of Rajasthan, local reports indicated the presence of an established illegal trade network through which pangolins were poached for their scales and exported outside the state and country to meet the persistent international demand. To learn more about this network, Wildlife Trust of India (WTI) started a Rapid Action Project (RAP) with your support. The focus was on gathering information about the illegal trade in pangolin parts and raising awareness about the animal in targeted sites in the state. Specific locations of south Rajasthan were selected under the ambit of the project based on local intelligence and forest department records of both pangolin sightings and seized contraband. The targeted sites for the project were Udaipur, Kumbalgarh National Park, Rajsamand, Pali, Pratapgarh, Dungarpur, Banswara, Mount Abu, Sirohi and Chittorgarh.
Forty nine villages and forty seven schools were visited in the targeted sites to sensitise children about the ecological importance of pangolins and the urgent need for their conservation. These sensitisation programs also aided the project team in identifying the tribes involved in the illegal pangolin trade, and the key trade routes that were being utilised by them.
The project team established a network of 19 informers, called Troopers, in selected villages. The intelligence derived from the Troopers revealed that 12 local tribes were involved in the poaching and trade of pangolins in the targeted sites: Bhil, Meena, Rawat, Bawari, Kathoodi, Bawari, Kanjar, Kalbelia, Bhil Meena, Sapera, Jogi and Garsiya. Having received information on the various tribes, the project team put emphasis on identifying the routes and modes that were being utilised by poachers for the illegal trade within and outside Rajasthan.
A comprehensive investigation by the Troopers and the project team proved that poachers use forest roads, bus routes to transport live pangolins and scales from Rajasthan into Gujarat. From Gujarat, the illegal wildlife items are smuggled via the sea route to any destination across the world through the Kandla Port.
WTI's local network of Troopers, established through this Rapid Action Project, will continue to gather information about the pangolin trade and and assist forest department in putting a stop to it