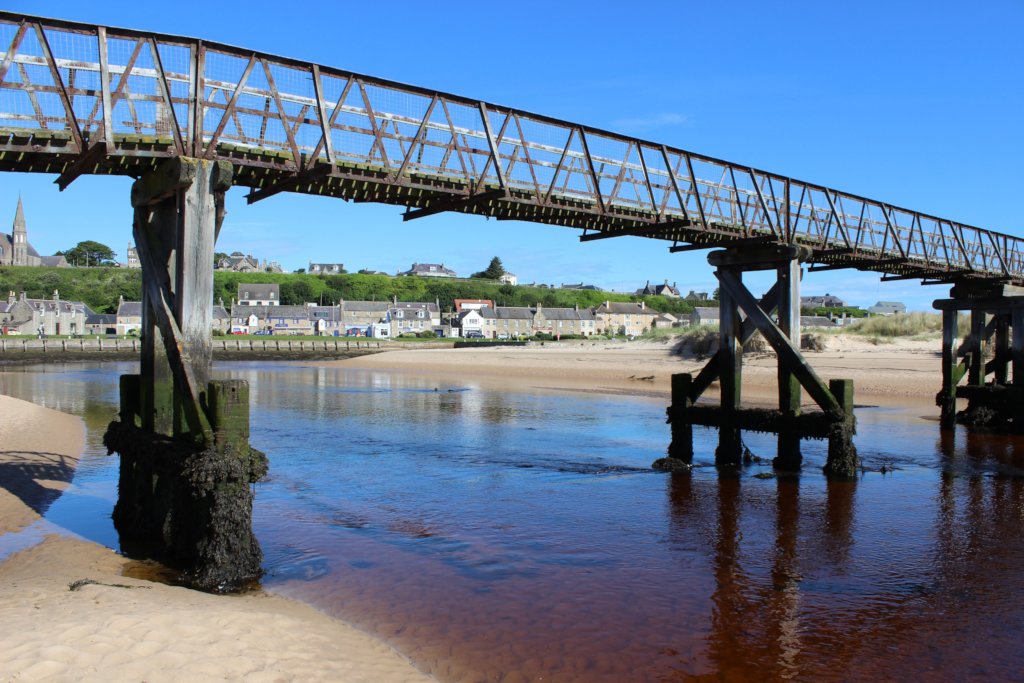 Hi All
The Save Our Bridge Campaign goes from strength to strength. The project needs to raise in excess of $1M so there is much to do but with the help of Global Giving we are raising finance from a variety of sources.
Here in Lossiemouth we have been carrying out a number of community events in aid of the Bridge funds. We have had a classical music concert which went very well. Our annual Gala week supported the Bridge and was a great success. There is obviously a lot of interest locally in the Bridge and we have had a steady stream of financial gifts from all sorts of people, young and old, locals and visitors alike. It is very heartwarming to see such generosity
We are awaiting our first donations from Global Giving which will greatly swell our funding pot. An anonymous Benefactor living in the US gifted us $6,000 dollars which has been matched by his company, a huge sum which will make material change. We have also had some support from other Global Givers which has resulted in us about to recieve over $12,400. The support from Global Giving participants is significant and greatiously received here in Lossiemouth. We go out of our way to let our people know about the generosity GG is showing. Any support you can offer to our continueing campaign is greatly appreciated and I can assure you all sums received go towards replacing the Bridge. We are all volunteers and take no reward for our efforts other than the satisfaction that we are making a difference
Thank you so much to Global Giving,
You're little bit means a lot.
Rab Forbes
LCDT Bridge Chairman